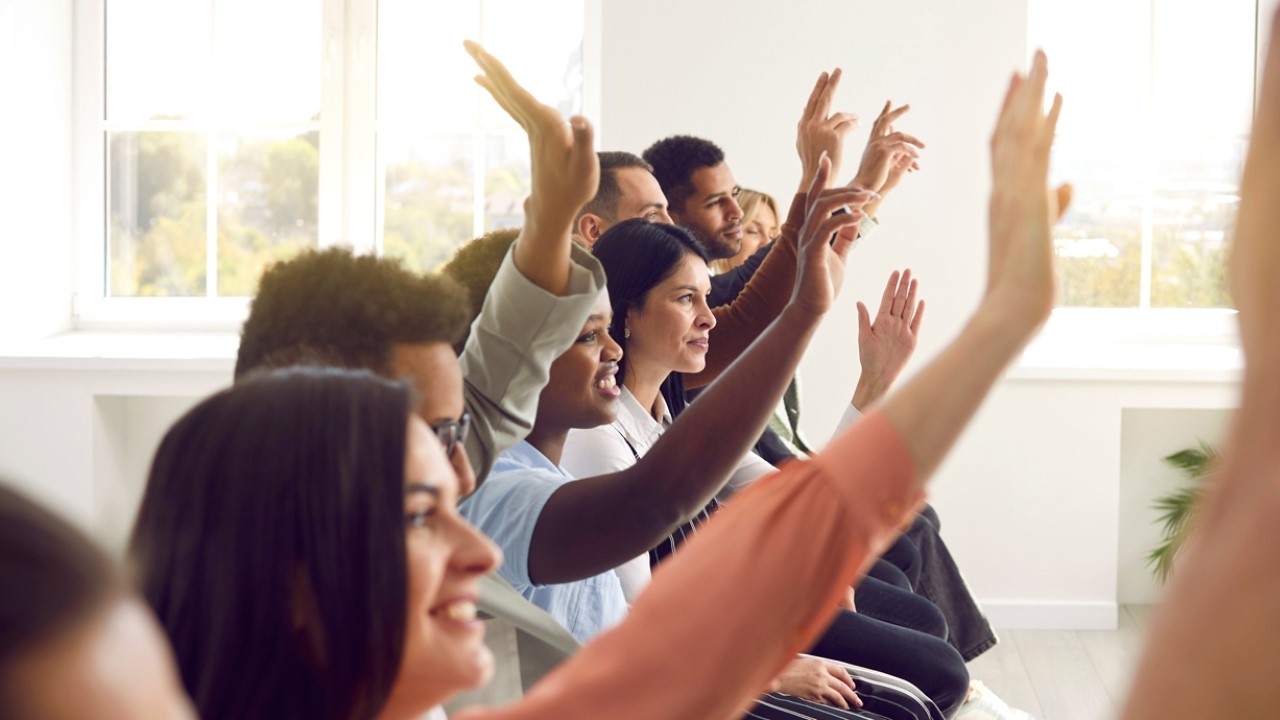 A city's budget should be reflective of shared priorities and goals. How a city determines budget priorities is reflective of the city's commitment to the role of public participation and collaborative governance. Policy decisions, especially those pertaining to budgeting, have the potential to shape communities for generations, and it is crucial for local governments to incorporate their communities in that process. Furthermore, participatory budgeting can be one avenue to more inclusive public engagement overall.
One group that is often overlooked during public engagement are young people ages 15 to 24 who constitute about 14 percent of the population. There are various reasons why young people may be overlooked, whether it is because they can't vote, are susceptible to moving frequently during this time in their lives, or because they do not own property yet. Whatever the reason may be, young people are still a vital part of the community and are the next generation of community leaders. Many local governments are attuned to the significance of young people in public engagement, and despite prevalent challenges, we have seen a shift in how local government and the public interact with one another. Creative solutions designed to incorporate more inclusive tools have allowed local governments to reach the larger community, including young people.
Local governments have an opportunity to think outside the box and incorporate creative, digital methods of collaborative governance and public participation. Many cities have found that opportunity in the subject areas of municipal budgeting and spending. Participatory budgeting is an initiative that began in Brazil to give people direct decision-making control over an allotted portion of public funds. Since it began in the late 1980s, various communities around the world have started incorporating participatory budgeting in their public engagement processes. Simply put, participatory budgeting is public collaboration in the budget process that allows the community to determine how to spend a part of the public budget.
Participatory Budgeting
In Boston, Massachusetts, young people are guiding the way in participatory budgeting efforts through a campaign called Youth Lead the Change. The Boston city mayor's office created this initiative with the goal of empowering young residents ages 12 to 25 in the local government budgeting process inclusively and interactively. Over the course of two years, youth throughout the city can collaborate, create, and vote on projects to be implemented by their local government. In an effort to increase outreach, residents across the city can submit their project proposals through public events hosted by the city, representatives from the Mayor's Youth Council, digital platforms, social media, or text messages. Since its implementation in 2014, this youth-led effort has resulted in projects to tackle policy issues such as sustainability, homelessness, and supporting small businesses. Initiatives like participatory budgeting not only encourage young people to participate in this area of local government but also promote transparency in municipal spending and build trust.
Other cities that have successfully used participatory budgeting to increase comprehensive public engagement include New York City and Denver, Colorado. In New York City, the Civic Engagement Commission implemented a citywide initiative to allow community members as young as 11 years old the power to propose and vote on how $5 million of their mayoral expense funding is spent. In Colorado, constituents also deliberated, suggested, and voted on $2 million of Denver's infrastructure allocations for projects ranging from pedestrian safety to homelessness.
Public Engagement on Budgets
Engaging young people in pressing issues is valuable for community development and for government officials to better understand constituents and the services they want to be funded. Research shows that encouraging young people to participate civically increases their likelihood of participating in civic life as they enter adulthood. With the creation of accessible digital tools, city budgets are available for those with access to the internet. Accessible digital tools in the budgeting process can empower young people and allow them to influence government spending directly according to their community's needs.
Today, a majority of young people use and frequent online platforms and social media. Many use the internet to stay connected, but the aftermath of the pandemic has shown us other significant ways the internet can encourage engagement. Technological advancement and the impact of the COVID-19 pandemic have altered how we engage with one another and the digital tools available to everyone with internet access.
With online engagement being a major tool for local governments to reach out to younger community members, some local governments have successfully and equitably employed the use of digital tools that would lend themselves well to participatory budgeting. Many cities have successfully been using digital platforms to engage with their communities on budgeted projects. For example, the city of Norfolk, Virginia, uses a combination of accessible digital platforms to provide and gather information about budgeting priorities. This creative mix of interactive tools invites and allows community members to be involved in the city's budget, from public services to taxation on properties. The digital platform developed by Norfolk also gives residents a breakdown of municipal spending, which promotes transparency in the budgeting process.
Amanda Kostusiak, Norfolk's senior budget and policy analyst said, "The city gives residents the opportunity to provide input and try their hand at balancing the city's one-billion-dollar budget. When the city received $154.1 million in American Rescue Plan Act (ARPA) funds, we allowed residents to choose and rank projects for allocating the relief funds. The ARPA relief funds were a once-in-a-generation investment into the city, we wanted to make sure residents could register their opinions on this investment plan. Norfolk values hearing from residents on services they view as important."
Roseville, California, also used a digital platform in a creative way to meet the needs of their specific community. For a public engagement initiative that put residents in the role of city manager, the interactive tool allowed residents to increase and reduce funding for city services and programs, with the caveat that they could not raise taxes. Brief descriptions of each service and the consequences of budget cuts were included.
What Roseville saw next was the highest per capita participation rate. They found that when given this opportunity residents spent significant time making their budgeting decisions and providing feedback on areas such as ways to close the budget gap. These digital tools give residents a depth of knowledge to develop municipal budgeting feedback for local government officials. Like many cities across the country, Roseville continues to face challenges reaching young people and hopes accessible digital platforms can help them reach young people. Megan Scheid, Roseville's Deputy City Manager, states, "In the era of busy lives and pandemic recovery, the expectation to engage has shifted…. Any time we can facilitate participation through technology, we can encourage people at any age to participate."
The last few years have shown us the power of digital tools for public engagement. However, digital tools are not a one-size-fits-all approach. When adapted to specific community needs, digital tools can prove incredibly useful in the public engagement process. In the case of budgeting, many local governments have found digital tools to be a way to reach their communities, particularly young people.
Budgeting decisions made by local governments touch the lives of everyone in a community for several generations. Incorporating young community members in the budgeting process can lend perspective to community issues and empower young people in decision-making spaces. From Boston to Brazil, municipalities around the world have demonstrated the positive impact that young people can have in the budgeting process, and research has shown us how encouraging civic engagement in this area of local government can lead to more informed and engaged community members.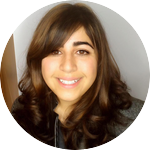 POOJA BACHANI DI GIOVANNA is the assistant director at the Davenport Institute and works on program development and delivery, communications, and strategic relations.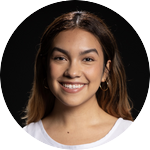 CELESTE BENITEZ GALICIA is a graduate assistant with the Davenport Institute at the Pepperdine University School of Public Policy.
New, Reduced Membership Dues
A new, reduced dues rate is available for CAOs/ACAOs, along with additional discounts for those in smaller communities, has been implemented. Learn more and be sure to join or renew today!