The 2021 ICMA Annual Conference just wrapped up, and for so many of us, it was an adrenaline boost. It was thrilling to be back in person connecting with, learning from, and most importantly, supporting each other. No one knows better than a manager what it's like to confront the challenges of this profession better than another manager. It is impossible to find that unique brand of empathy anywhere else.
Those heartfelt connections can happen on the phone and over Zoom, but they are so much deeper in person over coffee or a beer. For chief administrators in small towns and rural communities, the ICMA staff and I know and appreciate how essential these connections are and that the professional development opportunities, best practices, and resources offered by ICMA are vital.
More than a third of those in service to local government attending this year's conference, whether in person or virtually, came from communities with populations under 20,000. A conference track was targeted directly to small communities, but as I reflect on the conference content, especially this year as we come through a crisis of global magnitude, I found the key messages to be more universal than ever before.
To be sure, there are expectations that residents of small communities have of their leaders that don't happen in a large city, as Ann Marie Townshend, city manager of Lewes, Delaware, pointed out in her session on managing the tangled web of relationships. In this issue of PM, Mark Ryckman talks about one potential solution to the unique problem of the lack of broadband in rural areas. But members across communities of all sizes found new insights from conference topics ranging from the "downtownification" of suburbs to post-pandemic technology and work life.
As I took in all that was shared by panelists, speakers, and members over the course of four days, the term new normal struck me as obsolete. In the first few months of the pandemic, managers of every community, regardless of whether the population was five hundred or five million, were driven by a singular focus: to protect our people, our residents, our staffs. What we are continuing to learn from each other is how we adapted. There is immense wisdom to be uncovered from each experience—each mistake and each victory. That wisdom is just as likely to come from a colleague in Timisoara, Romania, as it is to come from Rib Mountain, Wisconsin.
While we managers crave predictability and certainty of outcomes, we have learned that there are now more variables than ever that we must consider. Yes, we need to "ruthlessly prioritize" as keynote speaker Claire Haidar noted, but we must not be so quick to act that we miss the lessons inherent in addressing novel problems. I appreciated the image she shared of pilots "taking a 360" until they feel confident enough to land. It seems to apply across the range of challenges we face—whether returning in-person to city hall or allowing small businesses to keep their outdoor structures. The lessons we are learning and sharing are as valuable as they have been painful.
Before turning these lessons into operating strategies for the future, take a breath. If there is one thing made eminently clear in the past two years, it is that we as leaders need to strengthen our flexibility muscle given the pace of change in our communities. Now is a good time to circle the runway and assess what is working (and most importantly, what is not) before landing on a path forward. And as always, the ICMA Executive Board, the staff, and I remain committed to your success.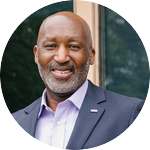 MARC OTT is executive director of ICMA, Washington, D.C.
---
Contribute Your Ideas for Content for Small Communities
Submit your best practices or lessons learned in the form of an ICMA blog post or PM article.
Tell us what kinds of resources for small communities you would like ICMA to provide its members.
Submit your thoughts here or contact us at pm@icma.org.
Register for the ICMA Annual Conference
Join us September 17-21 in Columbus/Franklin County, Ohio for the 2022 ICMA Annual Conference.
JOIN ICMA TODAY!
ICMA provides the tools, resources and connections to help you become part of the international network of 13,000+ local government management professionals.