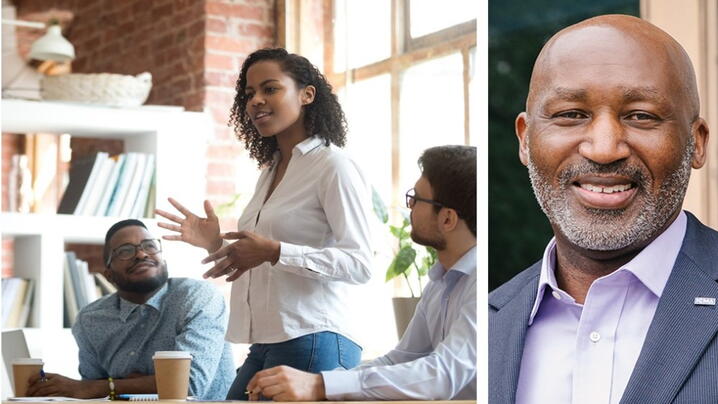 When the COVID-19 crisis first became real, it seemed like the world stood still. But as local government leaders, you did not. You could not. You and your teams were continually in motion providing services when no real playbook existed on how best to protect residents and staff, while trying to keep your economies from collapsing.
Over the last several months, we have been wrestling with a range of novel challenges in front of us. We are asking ourselves a whole new set of questions surrounding the future of work. For those that have said, "I'll sure be glad when things get back to the way they were," it's clear that's not going to happen. But how do we navigate these waters when some jobs require proximity to customers and co-workers and while other jobs have been done effectively remotely.
The Path Forward Requires Flexibility
As we contemplate the next steps for our workplaces, it's important to recognize that so much is in flux. Where we think we may land, based on balancing the current business needs along with the preferences of our team members, may not be where we ultimately end up six months or a year down the road. We talk about a hybrid work environment, but how do we define that? Work has been turned on its head and moving forward is going to take some experimentation. Layered on top of the logistical considerations is the current labor shortage we are all facing. And this new set of challenges will demand all the leadership muscles we were building during the height of the pandemic—creativity, agility, flexibility, and innovation.
As an example, ICMA began looking at the future of work in a post-pandemic environment a year ago. With the help of a consultant, we analyzed our work practices, surveyed staff, studied our current office space, and looked at leading practices. Because we successfully transitioned to 100% virtual work with an increase (rather than a decrease) in productivity during the shutdown, we are able to consider going to a virtual-first hybrid workplace.
The Operating Model Will Drive Multiple Decisions
Certainly, in the current labor market, it will give us access to a much larger candidate pool and the flexibility to work remotely will make us an attractive employment option. However, there are costs and time considerations associated with registering to work in 50 states. In addition, the family-like culture that we have worked so hard to build at ICMA will be challenging to maintain. These are hurdles that we will work to overcome with staff engagement, training, and a willingness to pivot when we find an approach is not working or we see a better option.
The outcomes will dictate how we handle our physical office space, which had been set up to accommodate over 100 people working in separate spaces with several conference rooms. After we have completed a thorough examination of our workflows and member needs, we may find that a smaller footprint with space mostly designed for collaboration and engagement makes more sense. Such a space could be where, for example, the member advisory board might come to work with staff to map strategies for new products and services. A more uplifting and open environment completely tech-enabled would be more conducive to brainstorming and creativity.
Experiment with New Approaches to Attract Talent
As the articles in this issue point out, employees are in a strong position today, perhaps more so than ever before. They don't expect that work is just going to be "laid upon them." This is a prime time to rethink the way our organizations work. Many of our systems have been built around hierarchies and tradition. Compensation systems have been devised to incentivize people who will stay in an organization for their entire work lives. That's not going to cut it with today's workforce. We are getting creative about how we compensate, reward, and recruit staff.
A flexible work environment and benefits like childcare support will factor significantly into the equation, as does changing how we engage individuals. When we bring early career professionals on board, for example, we need to think in terms of unleashing them—not slowly easing them into areas of responsibility. The great innovations of our era have come from disruptors who are typically early in their careers. We are wasting their talents if we tell them they must wait to get a seat at the table.
Though the last two years have been challenging on so many levels, they have been invigorating, too. And as our communities come surging back, we are the ones responsible for leading our organizations through these fast-moving changes. I believe we are more prepared and capable than ever before, not in spite of what we've been through, but because of it.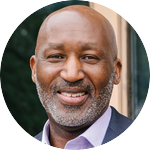 MARC OTT is CEO/executive director of ICMA, Washington, D.C.
2022 ICMA Annual Conference Content Available On-demand Through December 31!
In-person and digital attendees were emailed credentials for the conference online platform on 9/12/2022. New users can still register for on-demand access.
JOIN ICMA TODAY!
ICMA provides the tools, resources and connections to help you become part of the international network of 13,000+ local government management professionals.