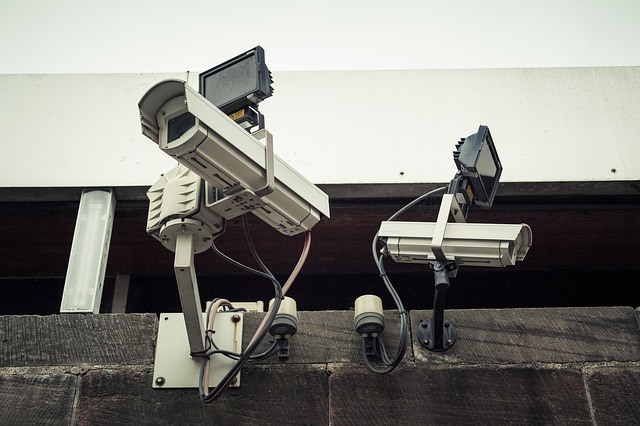 With the emergence of smart technologies, the security industry is rapidly evolving to provide a variety of options to meet the needs of different markets, including local government. Awareness of current and upcoming security trends can help local government leaders prepare and plan for future implementations that will ultimately help ensure that public entities and communities are safeguarded efficiently and effectively.
The 2019 Security Megatrends report, as outlined by the Security Industry Association, points to the creation of smarter environments and workforce development as two key trends in the coming year.1 Not only is it important for security professionals to be aware of these trends, but it's also crucial for city and county leaders to understand how security technologies and the industry are expected to grow so that they can ensure that their communities are intelligent and secure.
Smarter, Safer Communities
Interest in smart cities is only expected to strengthen in 2019. Local government leaders understand that implementing smarter technologies is key to the overall security strategy and emergency responsiveness of their communities.
In order to become more intelligent and safer, it's important for a city or county to begin with the technology and systems they currently have in place, such as lighting and water meters. When more advanced security technologies are implemented within existing infrastructure, they can "communicate" and work in tandem with other systems to provide real-time insights. Data can then be analyzed quickly and efficiently.
For example, streetlights can be equipped with sensors to analyze traffic flow. The sensors can then be connected to security systems that are managed by local officials. In the event of an emergency, the integrated sensors can alert first responders to the location of the emergency and help them determine the fastest route to get them there.
In addition to assisting in emergencies, advanced security technologies can help aggregate data and analytics to help municipalities better understand how different systems are operating and make improvements based on that information. Video analytics, for example, have been relatively widely adopted. When a local government facility, such as a city hall, is outfitted with video surveillance and additional security systems, those systems can improve operational efficiency.
For example, integrating video analytics with access control can help prevent unauthorized access to restricted locations and monitor the flow of occupants in the building. Video analytics can also be coupled with heating, ventilation, and air conditioning (HVAC) and lighting controls, turning the HVAC units on or off in specific areas based on occupancy. The convergence of solutions not only helps secure a facility but can also provide insights into how the building is being used to help save on energy costs.
Building the Workforce of the Future
The integration of smarter, more connected technologies throughout a city's infrastructure is vital to support the efforts of municipal leaders. However, these technologies can help a community thrive only when they're functioning properly and when maintaining critical building systems is the responsibility of technicians with a specialized set of skills.
With 2.4 million technical roles projected to go unfilled in the next decade, according to the fourth skills gap study by Deloitte and the Manufacturing Institute,2 it's imperative for professionals across industries to partner to help build the security workforce of the future. Building and developing the next generation of high-quality technicians and a more diverse workforce are issues that will continue in 2019 and beyond; however, continuous improvement will be needed as new, sophisticated technologies emerge.
Municipal leaders can help address the current skills gap by developing local strategies and programs with security professionals and technical educators that engage students and young professionals. As smart communities continue to be constructed with advancing systems, technicians must be better armed to manage and maintain them.
 Hank Monaco is vice president of marketing, Johnson Controls, Building Solutions North America, Boca Raton, Florida.
Endnotes and Resources
1https://www.securityindustry.org/2018/10/16/security-industry-associatio...
2https://www2.deloitte.com/us/en/pages/about-deloitte/articles/2018-manuf...