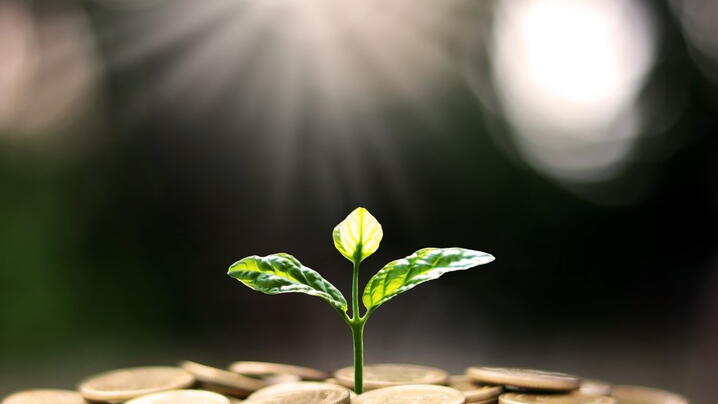 Economic developers are instrumental in driving economic opportunities and in the distribution of wealth in our society, which makes them key to any progress toward equity. Those who work in economic development—at the local, regional, and state level in government and nonprofit capacities—deal with policy and practice that have real consequences and outcomes.
At their best, economic developers can help business owners and entrepreneurs of color gain access to capital, expand their markets, and weather short-term disruptions, better enabling them to build wealth.
Yet as an industry, we also must recognize that economic development, practiced unfettered, has been associated with disparate outcomes for people of color. For example, business attraction and site selection practices have fostered employment centers that are located far from communities of color and inaccessible by public transportation. Workforce and entrepreneurship training programs have not been effective in helping people of color thrive in high-growth fields. Business owners of color have less intergenerational wealth and more difficulty accessing capital, all of which has made success harder, especially in a time of crisis.
Now is the moment to act with intentionality and make a difference. Economic developers and their affiliates have the chance to use their same powerful levers of business and workforce investment to create more equitable outcomes. The federal government's historic investment of funding through the Coronavirus Aid, Relief, and Economic Security (CARES) Act and American Rescue Plan Act (ARPA) presents an opportunity for economic developers to catalyze growth and revitalization for businesses and communities of color.
The International Economic Development Council (IEDC) recently published A Playbook for Equitable Economic Development, a research and technical assistance initiative that examines structural racism in economic development and promotes equitable practices and standards, both in the post-pandemic recovery and over the long term. The playbook is a project of the Racism, Equity, and Economic Development initiative at IEDC, which has been made possible by The Rockefeller Foundation, The Kresge Foundation, the Surdna Foundation, and PNC Bank. The playbook exhorts economic developers to adopt equitable economic development strategies using four prisms: acknowledge, target, collaborate, measure. Examples of programs and practices operating in the sphere of equity are discussed below through these prisms.
Acknowledge
In 2017, Prosper Portland changed its name from Portland Development Commission to reflect its shift in priorities and goals. The aim has been to center equitable economic development after acknowledging the harm that past "development" projects imposed on communities of color. Under the rubric of blight elimination, some thriving neighborhoods that included people of color and immigrant populations were torn down, leading to greater disparities in employment, income, and wealth compared to white communities. Prosper Portland has gone on the record through a public equity statement to acknowledge past mistakes. Now, it incorporates more equitable hiring and training practices internally, and has committed to manage all external programs and investments in a manner that explicitly considers equitable outcomes.
Acknowledge, Target
In Evanston, Illinois, the city created the Local Reparations Fund to compensate Black residents for decades of codified discrimination. In 2021, the city's aldermen voted to spend $400,000 on a housing grants program that will issue $25,000 grants to help with mortgage costs, down payments, and home improvements. Eligible for those grants are Black people who were residents of Evanston between 1919 and 1969, their direct descendants, or those who experienced housing discrimination due to the city's policies or practices after 1969.
Collaborate
In Philadelphia, the Economy League, in partnership with the city of Philadelphia, developed a program to leverage the purchasing power of local anchor institutions. Led by Philadelphia's large education and medical institutions, the goals of the Philadelphia Anchors for Growth and Equity (PAGE) program are to create jobs and growth for local Black- and Brown-owned small businesses. By analyzing the purchase data of anchor institutions, PAGE identifies supply chain opportunities, reduces barriers by working with institutional procurement professionals, increases capacity by providing tailored consulting services, and collaborates with partners to provide access to growth capital.
Target, Measure
In San Antonio, Texas, Project QUEST promotes workforce opportunities in growth fields that focus on family-wage jobs and that are less subject to automation (such as health care and technology), with an intentional focus on Hispanic women. QUEST is a great example of an organization that knows how to measure its baseline and its return. From the 2019 to 2020 school year, gross annual wage for QUEST participants increased 200 percent to $43,088. In 2020, it served 981 students, placing 272 of QUEST's 285 graduates in jobs in their sector. In 2019, an Economic Mobility Corporation impact study found that for every dollar invested in Project QUEST, $19.32 returned to the local economy. Over a 25-year period, QUEST's total economic impact was $1.67 billion.
Measure
The Minneapolis Saint Paul Regional Economic Development Partnership (Greater MSP) publishes a regional indicators dashboard each year, tracking the region's economic, environmental, and social outcomes and incorporating metrics that measure diversity, equity, and inclusion. The dashboard presents the traditional metrics for economic development success (categorized by economy, business vitality, talent, education, infrastructure, environment, and livability), and adds a layer of demographic indicators that can inform equitable economic and workforce development strategies. In addition to publishing this dashboard, Greater MSP partners with the Center for Economic Inclusion to evaluate inclusive economic development, human capital, and transportation access indicators.
The COVID-19 pandemic and ongoing racial reckoning have led many Americans to feel greater urgency to address these persistent inequities. There is a growing awareness that closing the wealth and opportunity gaps makes economic sense, on top of the moral rationale. As the country becomes more diverse, helping more people realize their full potential will benefit all Americans. By addressing the barriers that people of color encounter, economic developers can encourage entrepreneurship, spur job creation, and build intergenerational wealth in a more equitable manner, with greater overall results for everyone.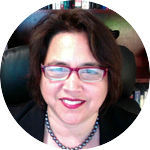 FRANKIE CLOGSTON, PhD, is vice president of knowledge, management, and development at the International Economic Development Council (IEDC).
New, Reduced Membership Dues
Beginning October 1, 2022: For memberships expiring on December 31 and for new members, a new, reduced dues rate is available. Learn more and be sure to join or renew today!