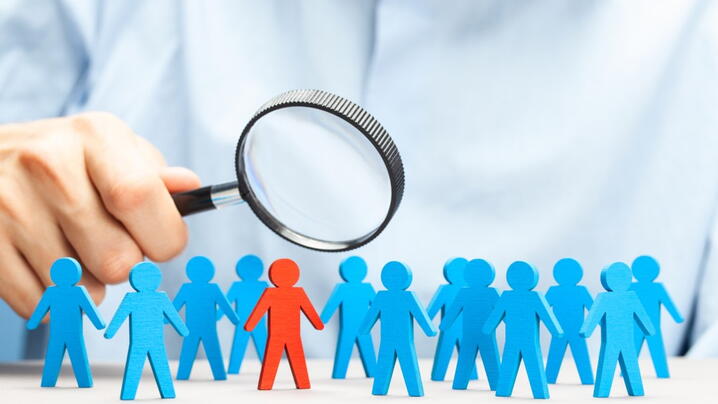 "Your organization's most precious resource isn't money, it's time. On what are your people spending their time?"
– Patrick Ibarra
In the June issue of PM, I penned the first part of this two-part series—"Help Wanted, Part 1: Turning Your Workplace into a Talent Magnet." In Part 2, I concentrate on the rapidly changing role of the human resources (HR) department.
Does the HR department in your agency have a job or a role? Is their focus on results or rules? Is their objective to reach outputs or achieve outcomes, and if it's the latter, what are those desired outcomes? In today's environment, workforce performance is more important than ever, which makes the effectiveness of HR practices a top priority. The risks associated with not optimizing your organization's people practices in today's shifting workplace is way too high not to refocus your time, energy, and attention on adopting and implementing contemporary HR practices.
During the pandemic, your HR staff were on the front lines as internal "first responders" adapting telework policies, establishing and enforcing medical protocols for employees, and attending numerous webinars to stay abreast on the latest developments and their impacts on the workplace, to name just a few. Oh, and they were somehow responsible for maintaining high levels of employee engagement throughout your organization and ensuring the remote workplace culture of operating departments was healthy and productive. To say the role of HR is elastic is a vast understatement.
Burnout among employees at all levels in a number of fields is at record highs—in particular, for those serving in HR roles. I recommend you read the recent article, "Putting Out the Fire," published by the Society for Human Resource Management to gain insight into how the pandemic has impacted your HR staff members and what can be done to alleviate their ongoing stress.
Before starting my consulting firm in 2002, I served as a city manager and as a director of human resources for a municipal government for several years. Consequently, I have a deep appreciation for those in HR who at times struggle to shifting roles between being an advocate while simultaneously ensuring compliance with agency policies and procedures. I've met a large number of dedicated, forward-looking HR professionals who choose every day to help your employees realize their potential and contribute to your organization's success.
In recent years, the human resources function in both business and government has been under intense scrutiny. You've probably seen articles with titles like, "Why We Love to Hate HR." As the pace and sweep of change intensify, HR professionals are coming under unprecedented pressure to be innovative, to be strategic, and to implement their programs and initiatives more efficiently. Undoubtedly, the time is perfect to jettison the notion that HR is your agency's "party planners" and "employee morale fixers." Their role is much more than organizing social events and solving other departments' workplace culture issues. The responsibility of your directors overseeing operating departments has to be beyond being proficient in delivering services and emphasize their role in building a modern workforce.
Examining HR
Change before you have to instead of because you have to. —Patrick Ibarra
Traditionally, the role of human resources has been limited to administrative functions such as recruitment, payroll, and benefits administration. HR departments are increasingly being mobilized to offer organizations more than transactional services. Organizational change involves moving from the known to the unknown. The question is "change to what?" HR is at a critical juncture: Should it try to hang on to the past and risk becoming marginalized, or should it embrace a new and different future that requires a different portfolio of services, and along with it, compatible employee competencies? Either way, there is a clear and unambiguous imperative confronting the HR professional to rethink the HR function's strategy, structure, services, and programs and address how it can add value to today's organizations. Can HR transform itself alone? Absolutely not. In fact, the primary responsibility for transforming the role of HR belongs to the agency's top administrator—city or county manager for municipal governments—and to every line manager (i.e., department director).
In his book Human Resource Champions, HR management educator and consultant David Ulrich speaks of a new vision for HR, "that it should be defined not by what it does, but by what it delivers— results that enrich the organization's value to customers, taxpayers, and employees." What exactly does this mean? It means that HR's value should be defined as the contribution it makes to organizational effectiveness and not simply by historical measures that don't gauge effectiveness like employee turnover.
The following comes from the IPMA-HR report published in 2020, "Shifting Perspectives: A Vision for Public Sector HR":
The HR profession exists in a disruptive world; volatile economies, environmental impacts, rapid changes in technology, and the changing needs of the workforce require HR professionals to think differently about how to shape the organizations that deliver services to citizens. The unprecedented speed of change is not likely to slow, but to increase, and it is critical that future-focused strategies are developed now in order to meet the challenges and opportunities ahead.
By the way, this report was published before the pandemic so add "internal first responder" to the seemingly never-ending list of duties for their role.
The authors of the aforementioned report, actual HR professionals from a range of public sector agencies, offer the "purpose of creating a compelling case for moving beyond transactional HR to transformational HR, while also providing a path to success with practical ideas and suggestions for consideration." The framework in their report provides the opportunity for engaged dialogue and action. Focusing on the areas of leadership, culture, talent, technology, and communication through the lenses of innovation, business acumen, and strategic orientation will enhance the contributions of your HR department.
Undoubtedly, there's an abundance of opinions about the role of Human Resources in your organization. Therefore, I highly recommend your entire executive leadership team read this report and hold an in-depth discussion about its application to your agency.
Of course, directors of operating department should not impose the new agenda on the HR staff. Rather, they should confer with HR leaders and managers to form a partnership and completely reconceive and reconfigure the function to overhaul it from one devoted to activities to one committed to outcomes.
Attracting and Building a Modern Workforce
If you always do what you've always done, you'll always get what you've always got and often that's not good enough. —Patrick Ibarra
It is not the sole responsibility of your HR department to hire employees. Maintaining a modern workforce is an organization—wide imperative and consequently requires organization-wide horsepower.
People want more from their employers. Job seekers want flexibility, well-being, and purpose on top of competitive pay, good working conditions, and skill development. Recruiting is more than just scouting for talent. In addition to attracting and finding the right people at the right time, it includes building a strong employer brand, successfully bringing new hires onboard, and taking steps to retain top talent.
About branding, it's not your organization's logo; it's your reputation. Employers must work toward their brand being hyper-focused on what workers want and delivering on that promise. Your recruitment messaging should be speaking to the needs of today's workforce, showing your agency is putting people first. Is your agency known as a workplace where people go to grow or go to stop? HR can do all the social marketing depicting your agency as a forward-looking workplace that attracts top talent, but if that's incongruent with the actual experience that new (and for that matter, existing) employees have in their department, well, that's a bit of a problem, don't you think? Once again, I want to emphasize the role of operating departments in fortifying your employer brand.
Let's examine minimum qualifications, often referred to as MQs. Before you post a vacancy (and please refer to my "Help Wanted, Part 1" article on proven and practical tips, tools, and techniques on modern ways of sourcing candidates), I suggest you examine the MQs for the position you're trying to fill. Often, I find MQs to be stale and from a bygone era. This includes candidates possessing prior government experience. The predictive value of a candidate having government experience for them to succeed in your agency is thin at best. Be careful about falling for a candidate's pedigree, and for that matter, stop hiring for personality; instead focus on performance. Again, the correlation is limited between a person's personality and their being successful. Be careful about being caught up in using personality tests for hiring and promotion. They're all self-assessments and only of a person's tendencies and not their behaviors. Keep in mind that behaviors are the choices we make and are based on our values, attitude, skills, and knowledge. In short, behaviors affect performance.
Sometimes your HR department feels the need to control all aspects of the hiring process by sitting in on every interview of external candidates. This is not only highly inefficient, but drives hiring managers in your operating departments off their hinges. The rub here is the trust between the HR department and other departments regarding the compliance segment of the interview process. You know, what questions you can't ask in an interview. I recommend that your HR departments at least once a year provide a "hiring bootcamp" for all new and seasoned supervisors and managers in which the content of the workshop is not just an update on the legal aspects of hiring, but also concentrates on the "fit" for your organization. Do you hire for experience or potential? How important is being curious to being successful in your agency, and if so, how are you evaluating it during the interview process? I believe that creativity is the new currency of success and creativity is the direct result of one's imagination, which is the outcome of one being curious.
A systematic and effective onboarding process is especially critical in order to reduce early attrition and accelerate the performance of your new employees. Let me be clear: HR can have a fabulous onboarding process for new members joining your organization, but once that employee shows up to their respective department on their first day, how robust is that onboarding process? Organizational leaders should be asking each of their department directors to report out on their onboarding process for their new employees and you might discover serious opportunities for improvement. The same principle applies to processes related to your agency's performance appraisal system, learning and development opportunities, and promotional practices. While those dimensions may be overseen by your HR department, operating departments exercise their own discretion in administering those HR policies and practices.
Similar to your finance and legal department(s), human resources is about minimizing risk. Of course, there is a natural tension between your HR department and operating departments about minimizing that risk with a strong focus on compliance and consistency. HR sometimes takes the position that if you can't do it for every employee, don't do it for anybody, which can sometimes suffocate your organization, while operating departments go to the other extreme and exercise so much discretion that every situation is an exception to the rule.
HR Strategy
Execution is the Strategy. —Patrick Ibarra
A strategic plan should be developed to help HR match its goals and capabilities to the anticipated demands of the external environment and internal customers. Action plans should be established to support the implementation of the strategic plan, including action steps/tasks, persons assigned, and timetable. The emphasis on preparing a strategic plan is critical to (re)define the roles that HR intends to play in the organization.
According to contemporary practices of successful HR departments, HR job descriptions should include:
• Operational Excellence: Providing functional expertise to the organization that is strategic and leading edge.
• Creativity: Developing breakthrough thinking to internal customers.
• Accountability: Being responsible, taking risks, and ensuring that commitments are delivered with speed and accuracy.
• Quality: Raising the bar and ensuring that organizational and individual performance improves day to day, month to month, and year to year.
• Teamwork: Collaborating and building the relationships across all areas of HR and the line organization to deliver responsive solutions.
How Healthy Is Your HR Department?
Organizations often have a junk food diet and a drug habit. Their favorite junk food is software and favorite drug is money. —Patrick Ibarra
My firm has completed organizational assessments of several government HR departments, and our team provides a series of recommendations to modernize the role of HR. I want to provide it to you as a checklist as you reimagine your HR department:
• Adopting a strategic focus to provide direction when transitioning from a transaction-based operation to a strategic partner approach.
• Determining which services are best provided by the HR department, while other services are delivered by other departments and outside resources.
• Creating an organizational structure consistent with the effective delivery of HR services and programs.
• Assessing the need for policy updates and revisions needed to improve efficiency and legal compliance.
• Accelerating the use of technology to accelerate delivery of services, including internal operations.
• Implementing targeted steps to improve recruitment and selection services, including resetting the employer value proposition and employer brand, to expeditiously create deep talent pools of candidates.
• Instituting a comprehensive and results-based training program consisting of technical and non-technical, competency-based workshops for leaders, managers, and supervisors.
• Determining an effective succession planning approach to counter retirement trends while ensuring high-quality agency services and programs.
• Recommending results-based HR metrics.
Overall, we help strengthen the relationship between the role and services provided by the HR functions and the results that organizational leaders' desire.
The functions supporting HR services have the opportunity to achieve greater outcomes. The opportunity exists for your leadership to pivot toward a high-performing organization comprised of well-trained staff members, serving in a cooperative and appreciative culture, providing valuable services to operating departments all with the support and advocacy of credible leaders. The new vision for the HR department is to transition away from what it does to what it delivers—results that enrich the organization's value to customers, taxpayers, and employees.
Learn more by attending the ICMA webinar I'm presenting on October 13, 2022, focused on the rapidly changing role of human resources.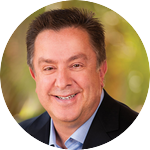 PATRICK IBARRA and his consulting firm, the Mejorando Group, are passionate about unleashing human potential (patrick@gettingbetterallthetime.com).
2022 ICMA Annual Conference Content Available On-demand Through December 31!
In-person and digital attendees were emailed credentials for the conference online platform on 9/12/2022. New users can still register for on-demand access.
JOIN ICMA TODAY!
ICMA provides the tools, resources and connections to help you become part of the international network of 13,000+ local government management professionals.