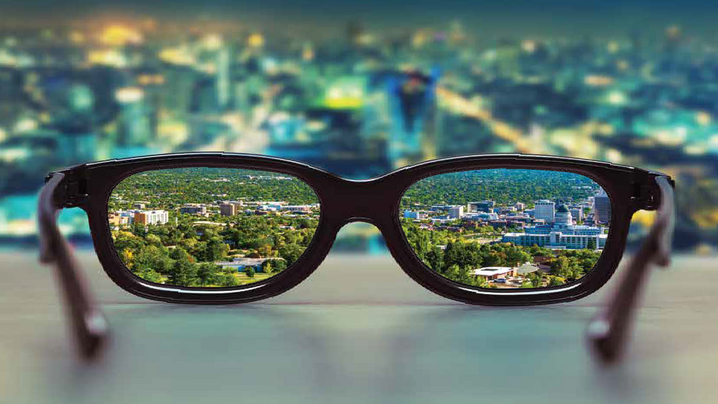 By Bruce Katz
City and county managers hold increasingly more responsibility for solving the problems facing localities across the country than many might realize. After decades of demographic, economic, and social change, the location and nature of power is shifting.
Power is drifting downward from the nation-state to metropolitan areas; horizontally from governments to networks of public, private, and civic actors; and globally along circuits of capital, trade, and innovation.
This power shift is driving a governing philosophy—what Jeremy Nowak, a Distinguished Visiting Fellow at Drexel University's Lindy Institute for Urban Innovation, and I have labeled "The New Localism"—to solve the challenges of modern societies: economic competitiveness, social inclusion and opportunity, a renewed public life, the challenge of diversity, and the imperative of environmental sustainability.
If New Localism is to succeed, it demands a fundamental change in how we organize power and in how city and county governments operate. Leadership by the public, the private, or the civic sector alone is often not sufficient to tackle the multidimensional nature of urban challenges today.
Rather, the way cities and counties are governed must reflect their special role as networks of institutions and leaders who co-produce the economy and co-govern daily life.
To solve challenges in a multidisciplinary way, local governments and their leaders must deploy the hard power of their governmental authority to regulate, tax, educate, and plan, but also the soft power to convene the broad networks of actors within their communities who often do the legwork of delivering change.
As higher levels of government step back, local governments must step up, reinterpret their missions, inventory their toolkits, and scan their nations and the world for smart innovations that can be easily adapted, tailored, and replicated.
For New Localism to thrive, we must build a new class of city and metropolitan leaders and new governance institutions in communities that enable these leaders to flourish.
New Localism in Action
Examples of institutional change abound worldwide, but a few communities have emerged as early leaders in New Localism because they represent a structural shift in how city leaders can deliver efficient and inclusive services, create new ways of governing, and adopt new financial mechanisms.
In Salt Lake County, Utah, Mayor Ben McAdams sought a better way to provide crucial community services to improve the well-being of some of the county's residents most in need of assistance. In December 2016, he executed two Pay for Success contracts to improve programs serving the roughly 550 people affected by persistent homelessness and repeat county jail stays.
The Pay for Success model brings together government, nonprofit, academic, philanthropic, and for-profit stakeholders in a data-driven approach that holds the county accountable for achieving results: if independent evaluations by external reviewers—in this case, the nonprofits delivering the programs—indicate that the programs achieve agreed-upon outcomes, then the original investments are repaid by the government.
Numerous funders and donors, including the Sorenson Impact Center, The Reinvestment Fund, and several foundations, banks, insurance companies, and asset management firms, provided Salt Lake County a combined $11.5 million to administer these programs. This capital—to be repaid upon the programs' success—allowed the county to better serve residents in need, and to use scarce tax dollars for other purposes.
The Road Home and First Step House were the local nonprofits chosen to operate and evaluate the two programs designed to prevent homelessness and recidivism in Salt Lake County. The first program, Homes Not Jail, provides housing and rental assistance and access to behavioral health treatment and employment counseling for 315 individuals over the course of four years.
The second program, REACH (Recovery, Engagement, Assessment, Career, and Housing) will serve about 225 formerly incarcerated adult males at risk of additional criminal charges by providing behavioral health treatment, housing, and case management services.
Another way in which a community's residents can prosper is through the adoption of new models of networked governance to achieve inclusive growth. To address the lag in kindergarten readiness among many children in Louisville, Kentucky, Mayor Greg Fischer sought to create a life-cycle learning initiative that focused on collaboration across systems.
Though Mayor Fischer doesn't control the schools or other youth-focused programs, he recognized his role in coordinating across sectors to achieve citywide learning goals.
In 2014, he launched Cradle to Career, an integrated effort of disparate organizations focused on kindergarten readiness, elementary and secondary education, college completion, and workforce-oriented skills training. This effort has successfully aligned key community institutions around a goal of achieving tangible results in workforce inclusion by 2020.
The Louisville Metro United Way took responsibility for early care and kindergarten readiness, aiming for 77 percent of entering kindergarteners to be prepared for school. The Jefferson County Public School district leads the K–12 success effort, aiming for 70 percent of graduates to be college or career ready.
A local nonprofit organization titled 55K directs the initiative to increase the percentage of working-age adults with bachelor's or associate's degrees to 40 percent and 10 percent, respectively. And the Louisville Metro Office of Civic Innovation is leading the effort to tighten the talent pipeline between students and employers.
As regions face the constraints of limited flexibility in public budgets, new financial mechanisms must be developed. Copenhagen, Denmark, shows how cities can reclaim public assets and capture their value appreciation to create new public-purpose revenue.
In the early 1990s, to revitalize its economy after years of unemployment and budget deficits, city leaders created a public asset corporation—publicly owned, but privately managed—tasked with developing idle city land in strategic areas of the city and financing new infrastructure.
The results have been impressive: CPH City and Port Development has spurred the regeneration of the older industrial harbor as well as the Ørestad district, an area between the downtown and the airport.
It has also raised capital for developing the Copenhagen metro system and other infrastructure by rezoning and selling building rights on publicly owned land. Today, the corporation is responsible for roughly 50 percent of all urban redevelopment in the city. Variants of the Copenhagen model have been successfully used in Hamburg, Lyon, and other European cities.
There's no one way to design solutions. They can be led by city and county managers and elected officials, a product of private-civic leadership, or mixed public-purpose vehicles managed by the private sector. Each of these institutions or intermediaries, however, shares the capacity to invest in the long-term betterment of their community.
Where Do We Go from Here?
We have spent the past century creating separate public institutions in part to dilute the concentration of political power in local governments. Now, we may need to create new kinds of community-led institutions that are fit to the larger purpose—how to survive, thrive, and generate new sources of revenue and growth when national and state governments are scaling back.
Cities and counties start with market power, the cumulative effect of real economic, physical, and social assets. In successful places, there is experimentation with deploying this power to unlock more public capital (fiscal power) as well as private and philanthropic capital (financial power).
The aggregation of fiscal and financial power, in turn, funds the future through transformative investments in innovation, infrastructure, and inclusion.
We are moving fast from a federally dominated, policymaking world to a community-led, problem-solving reality. Local leaders are accumulating and using power through these nontraditional means:
• Growing their economies through cross-sector innovation networks.
• Creating formal and informal coalitions that co-govern to deliver solutions.
• Unlocking private, public, and philanthropic capital to reshape economies.
These leaders are upending conventional wisdom about who solves problems in an age with too much partisan conflict and not enough common purpose.
To realize the full potential of New Localism, now is the time to conduct a thorough community audit based on these principles:
Accountability. In many places, the market power of existing assets has not yet been realized due to a lack of open, accessible information. As was demonstrated in the example of Copenhagen's public asset management, a city's leaders can only align the functions and strategic value of its assets when they are made transparent.
Professional managers can facilitate governing officials' ability to know what a region owns, not just what it owes.
Ingenuity. Smart use of data can allow communities to reinvent existing problem-solving approaches in order to improve resident well-being and government efficiency. Salt Lake County's Pay for Success model brought diverse stakeholders together to deliver crucial community services.
According to Ben McAdams, "Pay for Success is an innovative approach to give better outcomes and hold ourselves accountable for achieving those results."
Continuity. Communities that form networks to achieve an inclusive economy, as Louisville and Salt Lake County are doing, are demonstrating their willingness to invest in their future. This vision for shared growth draws from the ability of groups to co-solve problems, and managers can help to spur new information-sharing networks to efficiently meet a community's needs.
Economic growth efforts will not succeed over the long term without strategies that provide more opportunities for lower-income residents or those displaced by a rapidly changing job market.
The principles described here represent leadership traits that are qualitatively different from the more conventional ones useful for running a hierarchical government where command-and-control lines of authority are in place.
They are often rooted in soft power, which requires the ability to convene, cajole, and even shame private, civic, university, and community leaders to come together and collaborate.
At times, they are based in institutional innovation, the matching of public legitimacy with professional management as is the case in public asset corporations.
To succeed, New Localism must start with innovative practices in one community, scale from individual places to larger networks of localities, and combine to form new widespread norms of behavior.
This is the way we reimagine power, redefine leadership, and create and repurpose effective institutions for this challenging age. This is the way power will truly belong to the problem solvers.
The power of city and county managers is the ability to work with elected officials to convene networks of leaders and to design, finance, and deliver collective efforts to resolve difficult challenges. Local government managers are responsible for more now than ever before.
If they are to succeed, they must find ways to maximize their existing hard power and to deploy their underlying soft power.
Bruce Katz is the Centennial Scholar at the Brookings Institution, Washington, D.C. He is one of the leaders of the Brookings Project on 21st Century City Governance and is the coauthor, with Jennifer Bradley, of The Metropolitan Revolution (Brookings, 2013). This article is adapted from the book The New Localism: How Cities Can Thrive in the Age of Populism, published January 9, 2018. He was a featured speaker at ICMA's 2017 Annual Conference in San Antonio, Texas.
Register for the ICMA Annual Conference
Join us September 17-21 in Columbus/Franklin County, Ohio for the 2022 ICMA Annual Conference.
JOIN ICMA TODAY!
ICMA provides the tools, resources and connections to help you become part of the international network of 13,000+ local government management professionals.