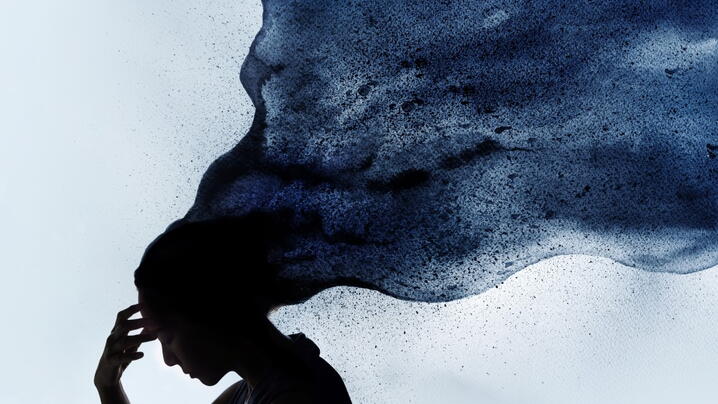 Two-thirds of employees report that poor mental health has undercut their job performance during the COVID-19 pandemic, and 40% of employees are battling burnout, according to a survey by mental health benefits provider Lyra Health and the National Alliance of Healthcare Purchaser Coalitions.
Employees may be working relentlessly amid economic uncertainty with few social outlets, and possibly juggling childcare to boot, eviscerating any separation between work and the rest of their life, says clinical psychologist Renee Schneider, PhD, vice president of clinical quality for Lyra Health.
Meanwhile, working from home can make it difficult for supervisors to detect emerging mental health strain, Schneider says. "When we were in the office, we would see each other every day, and we don't have that same type of interaction now," she says. "So sometimes employees can go for a while before the manager learns that there's something going on."
Paying more attention to employee mental health is becoming a bigger part of the conversation in today's workplaces. Even pre-pandemic, employers were already learning to be more proactive in identifying symptoms of depression, anxiety, and other disorders. Nearly half of large employers train their managers to recognize such issues, and an additional 18% plan to begin to do so in 2021, a 2020 Business Group on Health survey found. Plus, 54% of employers will offer free or low-cost virtual mental health visits in 2021.
In recent months, more employers have invested in software training programs and digital tools to teach managers how to pick up on subtle and often virtual cues of employee distress, says Anne Richter, RN, MBA, coleader of North American health management practice for the human resources consulting firm Willis Towers Watson. "Helping a front-line manager develop those skills in very, very short order has been a clear focus as a result of the pandemic," she says.
Schneider touts the decision by Pinterest, a Lyra Health client, to offer COVID-related paid leave to better support families. Employees who may have lost childcare or who are caring for an ill family member can now take advantage of that emotional backstop for as long as four weeks, she says.
Both Schneider and Richter believe that this heightened mental health awareness will outlast the pandemic. "Now we're thinking about our employees as whole people, not just what they do with the 8 or 10 or 12 hours that they are at work," Richter says. "What are they struggling with at home that bleeds over into the workplace, and vice versa?"
Workplace Strategies to Promote Wellness
• Training managers to schedule video calls with employees whenever feasible to look for signs of anxiety or other emotional strain rather than only catching up by phone, says Anne Richter, of Willis Towers Watson. "Did you actually look at them?"
• Providing education that a seemingly work-related change, such as missing deadlines or turning in subpar work, may signal other concerns, says Renee Schneider, PhD, of Lyra Health, who advises that supervisors take a direct approach and ask employees regularly how they are holding up.
• Establishing a central mental health services contact, one who can even make appointments, Richter says, so employees don't have to figure out where or how to get care.
• Boosting the number of mental health visits that an employer will cover. "They're seeing that employees really need a full dose of care," Schneider says.
• Delaying job evaluations or not tying evaluation results to consequences such as pay, says Schneider, a move that she applauds. "During this pandemic, additional stress is not what we need."
• Offering mental health days, a move that Schneider says all employers should consider if they don't already.
Reprinted with permission of the American Psychological Association.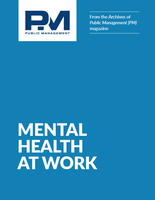 May is Mental Health Awareness Month, an important topic for our readers after a challenging year in local government. ICMA members can read more in PM's special supplement, Mental Health at Work. Nonmembers can purchase the supplement here.