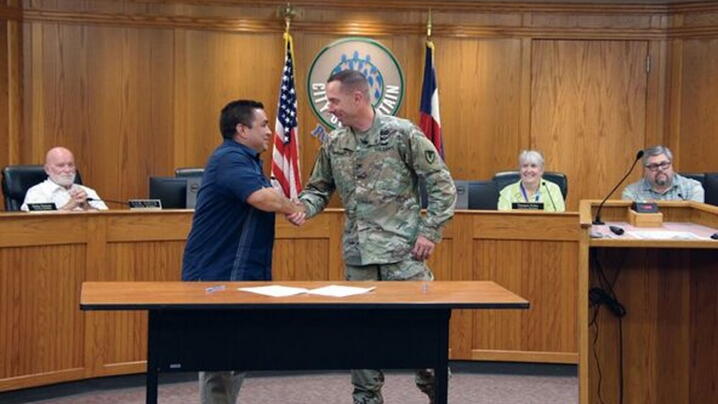 According to the Pentagon, there are over 4,000 military installations in the United States, most of which are surrounded by local communities that are tightly linked to their military neighbors. Often referred to as defense communities, their close civil-military connection presents both challenges and opportunities for local governments and a unique aspect of working in the public management field.
Often developed over generations, civil-military partnerships are both intertwined and interdependent, with both military bases and their neighboring local jurisdictions being sensitive to activities on both sides of their respective boundaries. Military training, deployments, basing decisions, as well as local economic conditions, housing, public safety, and local infrastructure often equally impact the same communities they both share and support. Defense communities attract substantial veteran populations, who often shape local community culture, values, and interests in the area. They often work in the community or on base, and even serve in local government roles. In recent years, many of these civil-military connections have been increasingly emphasized by both senior defense officials and local government leadership, who are recognizing the potential in further cultivating and building upon defense community partnerships. This article will discuss one city government that is leaning forward in this area of engagement and strengthening relationships with their neighboring military installations to meet local challenges and bring new benefits to their residents and broader region.
The city of Fountain, Colorado, is located on the front range of the Rocky Mountains on the southern end of the city of Colorado Springs and about 80 miles south of Denver. Fountain immediately borders Fort Carson Army Post, with Peterson and Schriever Space Force Bases also nearby. With a population of around 30,000 and growing, the city boasts one of the largest military and veteran communities by percentage in Colorado, with approximately 60 percent of residents having some military affiliation. Designated an All-America City by the National Civic League in 2002, Fountain identifies the close connection to the military as part of the very fabric of the local community and an essential element of the city's long-term interests and vision.
For decades, Fountain has proudly provided local government services to its many resident military members, veterans, and their families. Building upon that tradition, Fountain has more recently stepped forward to embrace programs and initiatives that further strengthen the local defense community relationship and aim to meet shared civil-military challenges together. For instance, over the past several years, Fountain and the U.S. Air Force have partnered in dealing with the consequences of contamination in local ground water caused by Perfluorinated Compounds (PFAS). Chemicals used in firefighting foam on what was previously Peterson Air Force Base were attributed to permeating into a local aquifer off base, triggering levels of PFAS in Fountain's ground water that exceeded the Environmental Protection Agency's updated Health Advisory Limit, affecting thousands of residents.
Early on, it was clear the issue was one that required a sustained, collaborative solution, so Fountain representatives approached the Air Force—from local base commanders all the way to senior officials at the Pentagon—and worked closely together to develop a joint approach to mitigating the PFAS contamination. The frequent and consistent engagement resulted in significant support to Fountain from the Air Force and the establishment of coordinated agreements between the two that have tremendously enabled the city's ability to provide a safe drinking water supply for residents. Due to these efforts, Fountain has emerged as a national leader in dealing with PFAS contamination and attributes the dedicated efforts made to build and sustain solid civil-military partnerships as a core element of the city's success.
In addition to close coordination on matters of public health and safety, economic development, and military-related activities, Fountain has also led the way among municipalities in Colorado by extending city services onto military bases through inter-governmental support agreements (IGSAs). These agreements enable military bases to partner with local governments to provide installations with a wide variety of services that they would often normally receive through other means, such as federal contracts. IGSAs result in significant benefits for military bases, as local governments can perform or facilitate the same work at often better prices and much faster than the often-cumbersome federal processes the military frequently uses for the same services. On Fort Carson, for example, Fountain now provides pest control services, and will soon be expanding its direct support to the Army by facilitating small construction projects on post for the garrison. These multi-year agreements facilitate the Army's mission and readiness, while also creating access to new resources that local officials can use to invest in and enhance services within the Fountain community.
Recognizing the benefits of enhanced civil-military collaboration, Fountain's city council and their city management team have also realized the need to invest in developing a team that is familiar with their local military neighbors' missions, is comfortable interacting with military personnel and officials, and that understands the unique aspects of the defense community that defines their region. One of the ways Fountain approaches such professional development is by serving as a host to the International City/County Management Association's Veterans Local Government Management Fellowship. This program strives to connect transitioning service members in the area to careers in local government, tapping into an accomplished, educated, and enthusiastic talent pool that brings a wide variety of skills and professional experience into the local government management field.
Fountain has enjoyed working with and has hired veteran fellows who have helped the city with a wide range of services and initiatives, including strategic planning, logistics, human resources, contracts management, public affairs, and fleet management, to name a few. Besides the talents that veterans bring with them and the contributions they make in various areas of the city, the daily interaction between veteran fellows and other city staff also strengthens a mutual understanding of both the military and local government environments, enhancing the city's professional development goals in this area. In addition to VLGMF, Fountain has also designated a military partnerships manager position on the city's staff and has become an active participant in the region's local Military Affairs Council, as well as a contributor to the national level Association of Defense Communities.
As these few examples have shown, what happens "on base" or "off base" is more interconnected than ever before, and defense communities like Fountain are learning to take full advantage of emerging opportunities to advance the relationship between local government and the U.S. military, for the betterment of their communities.
As this trend continues across the country, public managers can benefit from the inclusion of civil-military–related issues and activities as part of their professional development training and programs, as well as leverage the diverse talents and experience of America's veteran population, who share a common desire to serve. Perhaps such integration can be the most valuable and important civil-military partnership of all.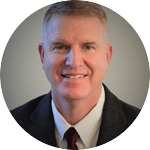 JOHN J. TRYLCH, LTC, USA (Ret) is communications, strategy and military partnerships manager of Fountain, Colorado.
Register for the ICMA Annual Conference
Join us September 17-21 in Columbus/Franklin County, Ohio for the 2022 ICMA Annual Conference.
JOIN ICMA TODAY!
ICMA provides the tools, resources and connections to help you become part of the international network of 13,000+ local government management professionals.