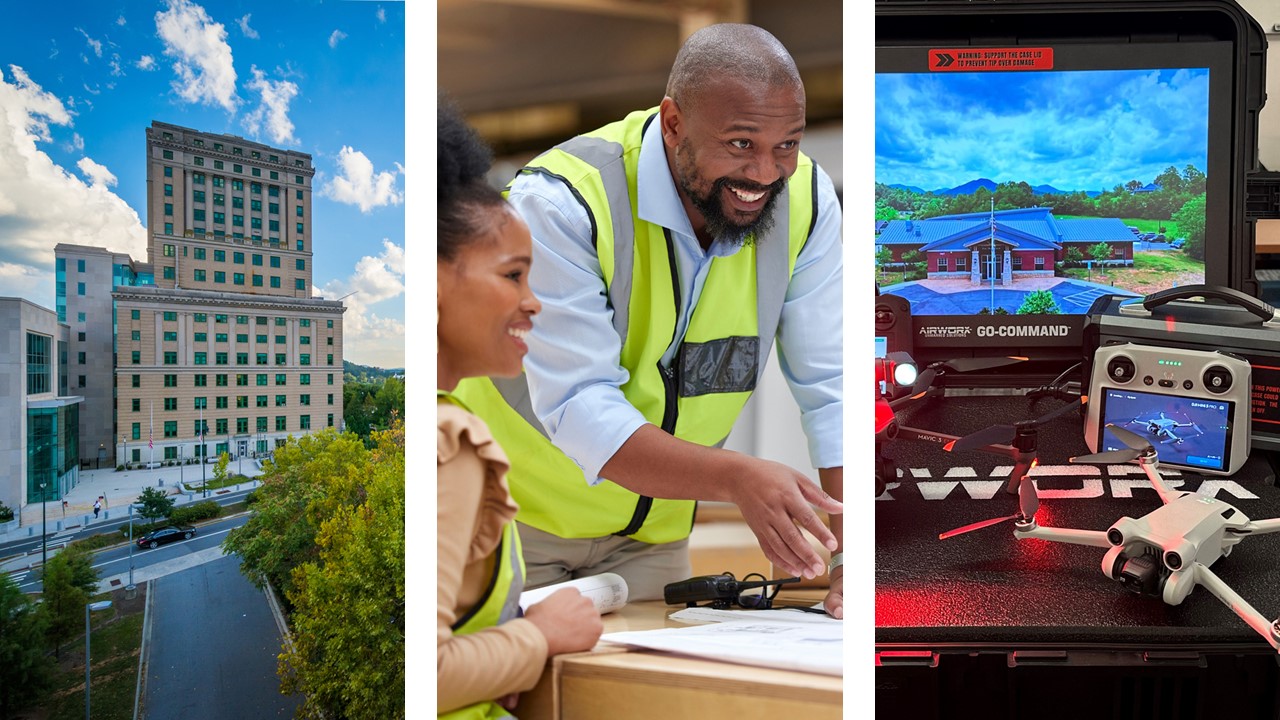 Franklin County, Ohio: Building Its Future One Graduate at a Time
Franklin County in Central Ohio is growing faster today than at any time in recent memory, with near monthly announcements of new high-tech investments in the region and population growth projections that have to be updated every year because the rate of growth keeps increasing. With all of this growth will come challenges, however, and local government leaders are working hard to plan for the transportation, education, healthcare, and housing systems that their communities will need in the near future. All of those new residents will also need jobs, and all of those digital economy investors will need skilled labor to help build and work in their new facilities.
The gulf between job seekers and well-paid careers can sometimes seem very wide. There's a shortage of qualified construction workers in Central Ohio, but it's a job that not just anyone can step into. Fortunately, the skilled building trades employ an apprenticeship model that allows workers to earn competitive wages and benefits while learning their craft. Unfortunately, there are many hard-working potential workers who are not quite qualified or ready to jump right into apprenticeship. That's where Franklin County's Building Futures program comes in.
Building Futures is a 12-week pre-apprenticeship program that helps low-income residents advance to the point of being qualified for an apprenticeship in the skilled building trades. The program and its sponsors recognize that candidates could be facing many barriers, so while the students receive classroom and practical instruction, they also get a stipend and wrap-around services to help with other challenges that could be standing in the way of their success.
The Building Futures program was created by the Franklin County commissioners in 2017, and represents a partnership among the county, the NAACP, a local nonprofit called Creating Central Ohio Futures, and the Columbus Building and Construction Trades Council. Since the first cohort in 2018, more than 250 local residents have graduated from Building Futures and moved on into great middle class careers in the skilled building trades. There's a 100-person waiting list, a graduation rate of about 90%, and the average starting wage for graduates is between $40,000 and $50,000.
While enrolled in the program, the students gain numerous tools that will help them to be successful in an apprenticeship. There are skills assessments; classes on conflict management, teamwork, and interpersonal skills; and the students move on to safety certification and construction-specific math and literacy. Then the students are introduced to the skilled construction trades so that they can determine which career path they would like to pursue. When they graduate, most of the students have a job waiting for them making a good living as an apprentice.
Building Futures has won awards for innovation from the National Association of Counties. In September 2023, former labor secretary and current special advisor to the president, Tom Perez, visited Central Ohio specifically to tour one of Franklin County's Building Futures sites. He later said that it's the kind of program he thinks that communities all over the country would want to emulate. Investing in residents who are receiving government services so that they can become middle class taxpayers not only changes the course of their family's lives, but also pays off for local government in the long run. In fact, Building Futures has been such a success that Franklin County has created several similar programs to set social services clients on the path to the middle class in technology fields, truck driving, and working for the county itself.
The Franklin County commissioners are working to change the lives of many of their residents—one person at a time—while also filling the ranks of much-needed skilled tradespeople. Together, they're building something in Central Ohio that is much greater than the sum of its parts. Learn more about Building Futures at columbusconstruction.org/building-futures.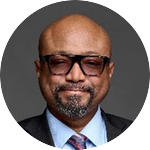 KENNETH N. WILSON is administrator of Franklin County and serves as president of the National Association of County Administrators.
After Six Years of Research, Jail Renovation Begins in Montgomery County, Ohio
Montgomery County, Ohio, is moving forward with a plan to renovate the county jail. The renovations are expected to cost nearly $20 million and will be paid for with American Rescue Plan Act funds and opioid settlement dollars.
The Montgomery County Commission president, Debbie Lieberman, said the planning and research took six years and incorporated local community members comprising the Justice Committee and the Behavioral Health Task Force. "The Justice Committee was empowered to review the jail's policies and procedures to determine what investments were needed to improve safety and ensure a humane environment," Lieberman said. "Members were local citizens from all walks of life."
After two years of research and inquiries, the Justice Committee recommended the jail be replaced with a more modern facility that could humanely house offenders, provide programs and space for services, and afford a safe environment for both inmates and staff.
The county announced in December 2021, after receiving build options, that it could not afford a new jail at the anticipated cost of $200 million. Meanwhile, the county applied for two jail renovation and construction grants through the state, but did not receive any funding from those grants. Despite that, the county continued investing in the jail, with about $7 million in the past five years funding improvements in the jail security and fire alarm systems and an HVAC unit ventilator replacement.
The county hired an architectural firm to provide initial plans that would allow space in the jail to provide detox and suicide prevention treatment and medical care, as well as space to better manage the intake and booking of juveniles.
"The diverse and evolving needs of our inmate population is a direct reflection of the challenges we observe in our community's overall health," said Sheriff Rob Streck. "It's essential to recognize and address these unique needs, whether they pertain to medical, mental health, or addiction concerns."
According to Probate Court Judge David Brannon, the next step will be to ensure inmates continue their treatment after they are released from jail with assisted outpatient treatment. "We have seen success in other counties such as Summit, Franklin, and Lorain," said Brannon. "This also helps us avoid the risk of having a revolving door of care where a person is dropped off at the jail, staff don't know the person's medical or behavioral health history, and the process starts over again."
The Board of County Commissioners established a Behavioral Health Task Force to seek solutions to the growing need for behavioral healthcare in the community. Led by the Greater Dayton Area Hospital Association (GDAHA), the task force was comprised of healthcare providers, leaders, and community partners. They collaborate with "front line" professionals, as well as recipients of behavioral health services, to help guide decision-makers on where resources should be deployed.
Sarah Hackenbracht, president and CEO of GDAHA, said the task force is working to create a county-level dashboard with information that allows courts, law enforcement, and jail staff a better view of the care individuals need.
"Behavioral health requires a multi-system approach that invests in connectivity to serve our most vulnerable citizens—and we are seeing Montgomery County prioritize that investment today," Hackenbracht said. "Ensuring that the Montgomery County jail and its staff are equipped to address the physical and behavioral health needs of their population is critical to that shared vision."
With space downtown at a premium, the planned changes to the jail will all be made within the current facility, without any need for additional square footage. "We are cutting 226 general population beds and adding 100 medical and behavioral health needs beds," said Montgomery County Commissioner Judy Dodge. "So, while we will have fewer total beds (from 911 to 785), the number of medical, mental health, and detox beds will increase from 12 to 112."
The total cost is well below the $200 million estimated to build a new jail. "At less than $20 million, we are meeting the needs of the sheriff, the inmates, and the nurses and corrections officers who care for them while incarcerated," said Dodge.
DEB DECKER is communications director of Montgomery County, Ohio.
Fire Marshal Launches Drone Unit to Aid in Disaster Response and Recovery in Buncombe County, North Carolina
As we see the frequency and severity of natural disasters increase due to climate change, our Buncombe County fire marshals are looking to put an eye in the sky with a new drone program.
This program will aid us in preparedness, fire prevention, and disaster response. Following the approval of the FY24 budget, Emergency Services has procured and will roll out the use of an emergency services drone.
The Mavic 3 Enterprise Thermal Drone will be used in multiple ways to bolster fire investigations, fire service support for lost person searches and wildfires, emergency management support during floods and other natural disasters; and can be deployed in a post-disaster situation for recovery and damage assessment. The drone capabilities include:
Forward-looking infrared (FLIR) camera technology.
Thermal imaging with multiple screens to set heat signatures and ranges.
Camera technology with zoom and clarity up to 400 feet in altitude.
Speaker communication technology for communications to someone in distress.
Live feed video transmission to remote locations and command facilities.
The capability of all flights being recorded to a cloud. All flights are tracked by cloud-based technology to ensure an invasion of privacy doesn't occur and can be reviewed by the FAA.
Assistant Fire Marshal Justin Honeycutt, EMS Quality Control Officer Will Key, and Assistant EMS Operations Supervisor Chris Dorsey have all acquired their Federal Aviation Administration (FAA) drone pilot licensure.
Buncombe County fire marshals have also been operating a "Mini-III" drone since early 2023. This drone is primarily for fire investigations and only takes video and photographs.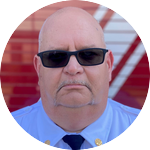 KEVIN TIPTON is fire marshal of Buncombe County, North Carolina.
New, Reduced Membership Dues
A new, reduced dues rate is available for CAOs/ACAOs, along with additional discounts for those in smaller communities, has been implemented. Learn more and be sure to join or renew today!