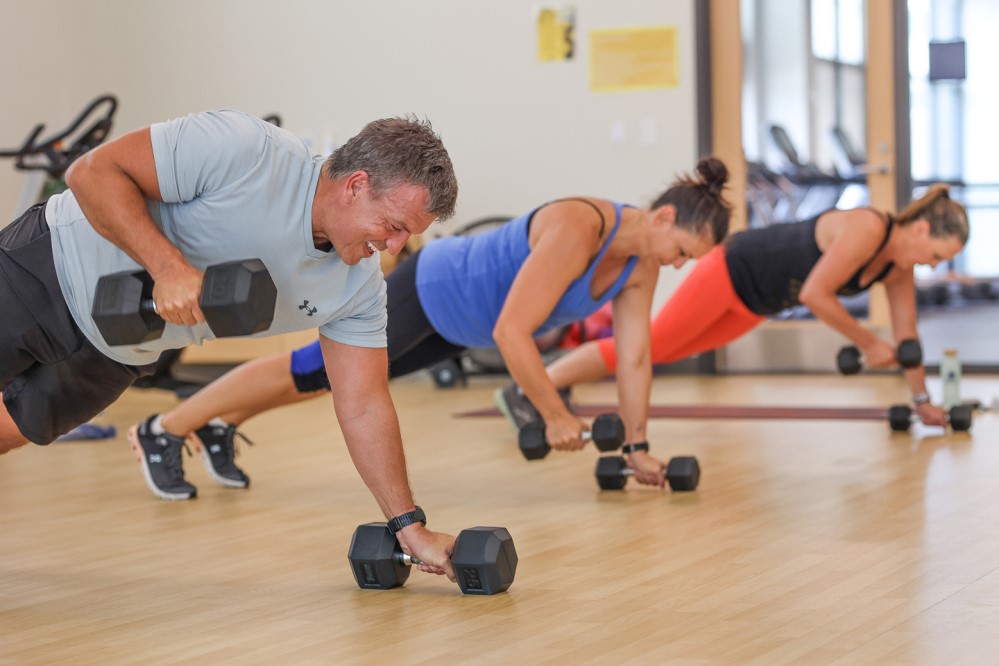 The town of Mount Pleasant is a coastal community in the Low Country of South Carolina with 95,000 residents and around 800 employees. Besides payroll, healthcare is the town's single largest expense at $10 million per year. In total, 1,403 employees and their family members are covered by the town's health insurance.
Over a decade ago, Mount Pleasant was losing the healthcare battle. Costs were increasing in the double digits per year, similar to the industry. The decline in health of our employees and their family members was becoming alarming and costly with nearly half of the adults having multiple chronic conditions. We were spending more taxpayer money yet we were not healthier or safer. We were failing at controlling the costs and keeping our employees well.
Some of the alarming statistics from that period of time:
1. Sixty-nine percent of the population had at least one chronic condition and 46 percent had multiple chronic conditions.
2. Total plan costs were increasing by double digits and were on a path to exceed the industry averages and top out at over $20,000 per employee per year by 2020.
3. The rate of Mount Pleasant employees missing work due to illness was very high.
The need to change was becoming urgent. We decided to reimagine the entire program. Many options were considered, including different insurance funding methods, the South Carolina state health plan, or moving to a high-deductible health plan. Each option was reviewed based on the benefits to the employees, their families, and to the taxpayers; and we solicited employee feedback as well. In the end, we chose to enhance our current partially self-insured program by unbundling most services (i.e., third-party administrator, pharmacy, network, and reinsurance), negotiating all contracts, and moving to some direct contracting (i.e., opening our own health clinics with in-house doctors).
Implementing these changes was not easy. We faced serious challenges internally and externally. Employees were unsure what to expect and some were resistant to any changes. Providers also resisted as they were accustomed to our old program and were used to town employees as repeat customers. Change can be tough, especially when it comes to a person's healthcare. We questioned the direction we had chosen but, in the end, decided to stay the course. We care about our employees and their families and knew we could do better.
We spent more time studying data, reviewing books, and touring other best-in-class models to refine our program. We pulled together an employee team that met every two weeks to discuss how we could further enhance our programs and our communication with employees, and develop additional innovative options.
Goals of the Program
Our goals were straightforward, but aggressive and ambitious:
1. Deliver a better care model and well-being program that will help us attract and retain employees.
2. Achieve a rate of 80% of employees participating in our well-being program, seeing one of our primary care doctors, and following their standards of care advice.
3. Achieve a rate of 70% of the individuals at risk with chronic conditions following standards of care, and either improving their clinical values, or at least holding the line and not getting any worse.
Incentivizing Employee Participation
With these goals established, our next priority was to determine how to incentivize our participants into working with our primary care doctors.
1. We kept our plan extremely competitive to the market and less expensive for those who participate. Employees may choose not to participate, but will pay double the costs on both payroll deductions and co-payments.
2. We built two near-site, direct primary care contract clinics that include a formulary pharmacy. We chose the locations based on a heat map of our employees' home addresses so that the clinics would be conveniently located.
3. We carved out any "fat" from our contracts and sent any rebates from name brand prescriptions back to our bottom line.
4. We built a transparency program to educate and guide individuals on making informed clinical decisions.
5. We built a care coordination program to work with individuals with risk to help them improve and provide any supplies and medications needed if applicable.
The Results So Far
1. The average annual healthcare cost increase for Mount Pleasant from 2010 to 2022 was 1.65% (19.8% over 12 years). The industry average during that time was 7% (+84% over 15 years). The cost savings of our plan over the industry average is $5+ million dollars over the 12-year period.
2. The town's cost per employee per year is 20% higher than it was 12 years ago, but 60% under the projections and well under the public entity average cost.
3. Participation in the program is 99% with a net promoter score of 80 +/-, pending the year. Engagement studies show that the benefits are exceptional.
4. A total of 83% +/- of the initial at-risk individuals are maintaining their level of health, if not improving.
5. Hundreds of participants (employees, adult spouses, and dependent children) have noted improved quality of life through better health outcomes.
6. We have saved lives through comprehensive annual prevention screenings.
Healthcare may not be a natural area of expertise for city/county managers, but I encourage any manager struggling with health insurance to take on this project. You can win at healthcare by creating a plan that is better for both employees and taxpayers. What has been most meaningful to me is seeing the positive impact of our program on the lives of our employees. We've collected many stories of how the health of individuals and the quality of their lives has improved dramatically because of this program. Our program has literally saved lives. Knowing that our work, our persistence, and our determination resulted in positive outcomes that ultimately kept loves ones together has made this the highlight of my career.
Life-Changing Examples
An adult male employee had his first real comprehensive physical with our direct primary care doctor and found some very serious heart issues. The employee and the doctor spent a year in coaching and improvement to lower his risk. Although the employee did have to have a procedure, he stated many times, "The town of Mount Pleasant saved my life."
An adult female spouse of an employee was having trouble seeing. She went to our direct primary care doctor and was diagnosed immediately as a Type 2 diabetic in serious danger of losing her eyesight. Our team worked with her and a specialist to save her eyesight and get her diabetes under control. The female is a dependent spouse and the employee had been negative about our new healthcare program and honestly about the town as well. This experience changed his mind about the program and the town, which has made him a better employee.
While this program has been a success, there is more work left to do. Our biggest challenge continues to be communication as we work with employees to ensure they are mindful of the options and benefits of our program. We continue to study the data and consider innovations that could further improve the plan. Going forward, our strategy must be constant, simple, and consistent. I am confident that our continued work will result in even better care, even better health, and even better outcomes.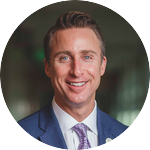 ERIC M. DEMOURA, ICMA-CM, is town administrator of Mount Pleasant, South Carolina.
New, Reduced Membership Dues
A new, reduced dues rate is available for CAOs/ACAOs, along with additional discounts for those in smaller communities, has been implemented. Learn more and be sure to join or renew today!