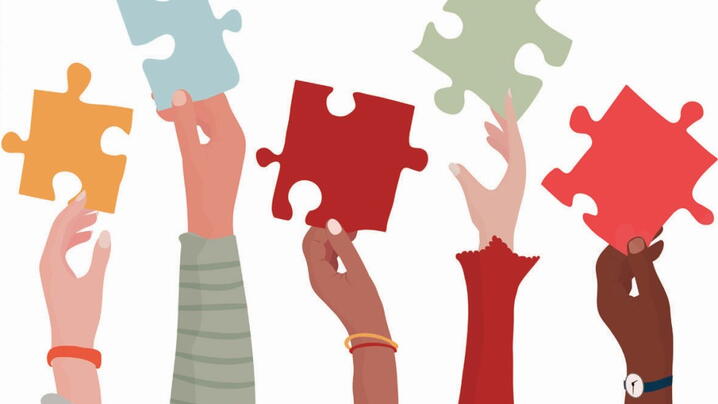 Like many organizations, Charlotte County is addressing the challenges of twin priorities: employee recruitment and retention amid a labor shortage, along with meeting diversity, equity, and inclusion goals. But what if the two priorities were complementary, not competing?
In today's job market, many organizations are scraping by to simply fill the vacancies necessary to keep operations running. In such a competitive environment, how you position yourself as an employer may be the difference between having a highly engaged and productive workforce or pulling your hair out with constant complaints, employee turnover, and morale issues.
As leaders, it is our duty to ensure that our hiring practices eliminate biases and are reflective of our organizational values. Our approach to diversity, equity, and inclusion (DEI) can be the missing piece of the employment puzzle that sets our organizations apart from our competitors in the labor market.
Becoming an employer of choice doesn't happen by accident. It takes strategic leadership and commitment to creating an organizational culture that celebrates the unique abilities and perspectives that a diverse workforce can provide. The same reasons you're implementing DEI policies—fostering creativity, raising productivity, and improving organizational performance—can be the push a recruit needs to choose you over other employers.
Diversity, equity, and inclusion starts at the top of strong organizations. We must understand the data of DEI and be prepared to take a critical look at our recruitment practices to see those blind spots in advertising, recruitment, interviewing, and training that are impairing our efforts to meet our DEI goals.
Even job advertisements can trip up your DEI plan right out of the gate. They often contain bureaucratic buzzwords instead of plain English and may contain education and job history requirements that candidates may not need to truly excel in the open position and be a valuable contributor to your organization. Reviewing advertisements and job specifications through the lens of DEI can be revealing and amending them to remove bias comes with big rewards.
Advertising and marketing open positions is critical in today's job market, but the traditional methods of posting are not sufficient to meet the current operational demands. Relying on one or two recruitment tools that don't filter out bias and buzzwords impedes your organization's progress in your DEI efforts. Try advertising in non-native language newspapers or magazines or untraditional publications, like church bulletins and culture-specific online blogs or e-zines. In Charlotte County, we are using nontraditional recruitment platforms such as TikTok to reach potential applicants. Our world is incredibly connected, and we should take advantage of this to reach the people who may not think that public service is an option for them.
Once we have the applicants, we need to focus on the interview. Gone are the days when we can rely on the standard interview questions. The interview process must identify the best fit candidates based on their merit and skills and this takes planning and hard work to achieve. Look at your interview questions through that same DEI lens. Ensure that interview panels mirror the diversity of your community and interviewers are trained to eliminate implicit bias. Reviewing a sampling of the last few recruitment efforts may provide insight into how inclusive your efforts are or where you can eliminate conscious and unconscious bias in the process.
Finally, creating an environment that is inclusive is key to remaining an employer of choice. Employees are less likely to leave an organization where they feel valued, can bring their full selves to work without fear of judgement, and are appreciated for their contributions. In Charlotte County, we've focused on increasing the line of sight for employees, showing them how they each have a huge part to play in the overall success of our organization and the vision we have for our community. It is a strategic effort to create a sense of belonging at work, where employees are appreciated for their unique contributions, recognized for their accomplishments, supported in their career goals, and have a sense of connection to how they are positively impacting their community.
None of this is easy to accomplish, but if we want to recruit and retain a diverse, highly skilled, motivated workforce, we have to take this hard look at ourselves and adjust. Public service is a fantastic career, and we need to ensure it is equally available for all.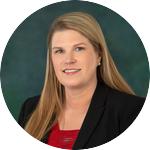 EMILY LEWIS is deputy county administrator of Charlotte County, Florida.
JOIN ICMA TODAY!
ICMA provides the tools, resources and connections to help you become part of the international network of 13,000+ local government management professionals.