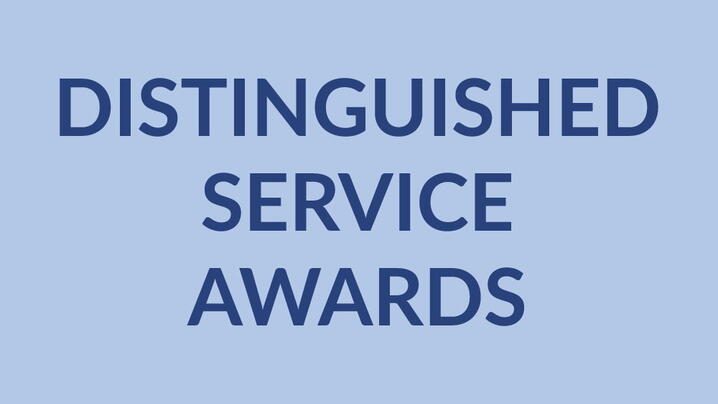 Each year, ICMA presents the prestigious Distinguished Service Award to deserving retired managers who've had stellar careers and have been retired for at least two years. The ICMA Executive Board reviews and considers nominations during its June meeting, and recipients are recognized throughout the year and at the ICMA Annual Conference.    
Nominations for the Distinguished Service Award may be submitted by any ICMA member, however self-nominations will not be accepted.
Specific career activities to be considered include:
A consistent pattern of leadership in regional, state, and national management associations.
A pattern of support to peers, colleagues, and young people entering the profession as a mentor, counselor, or "sage."
A history of developing and implementing innovative programs and sharing and disseminating these through writing, participation on conference sessions, or direct assistance through a one-on-one peer assistance program.
Teaching, lecturing, and/or supervising of interns through an undergraduate or graduate public administration program over an extended period.
Development of a special area of expertise that has been exhibited and recognized, both within the community and by peers.
A demonstrated commitment to thought leadership to advance the state of the art and the state of the practice as evidenced but not limited to writing, participation on conference sessions, contributions to research, and/or task forces and committees. 
Learn more about ICMA's Distinguished Service Awards program, including 2020 recipients and consider making a nomination by April 23, 2021.  
Contact Joyce Lee, senior program manager, ICMA Membership, at 202/962-3656 or jlee@icma.org with questions or for more information.