Michael A. Conduff, ICMA-CM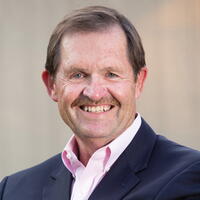 Michael A. (Mike) Conduff began his career as a city engineer, but quickly moved into city manager positions, first in Kansas and then in Texas. In both states, he served as president of the state association, and later was elected as ICMA Mountain Plains regional vice president.
Conduff is particularly well known for his expertise in Policy Governance ® and has served for many years as ICMA's Special Liaison for Governance. He has introduced the Carver governance model to several ICMA executive boards. He speaks frequently on the topic, conducts council-manager relations training, and writes extensively, including a regular column for ICMA's PM Magazine. Conduff is a best-selling author whose books on governance are widely used in the profession, and in 2017, he co-authored the e-book, Making it Work: The Essentials of Council-Manager Relations, for ICMA.
Throughout his management and "encore" careers, Conduff has mentored and advised young professionals and seasoned managers alike. His contributions have been recognized with the 2006 Texas City Management Association Mentoring Award in honor of Gary Gwyn, the 2004 ICMA Award for Career Development in Memory of L.P. Cookingham, and the 2005 Joy Sansom Mentoring Award from the Urban Management Assistants of North Texas.
Recognizing that it takes specific skills and knowledge to be successful in relationships, Conduff speaks and trains regularly on topics such as how to recognize and have important conversations, how to build a high-performing team, how to transition from peer to boss, and how to lead the teams you have built.
In 2005, Conduff was elected as a Fellow in the National Academy of Public Administration. For decades, he has served the local government management profession as a city manager, mentor, ICMA board member, and facilitator for managers and elected officials who seek to improve their working relationships and effectiveness.
Kevin C. Duggan, ICMA-CM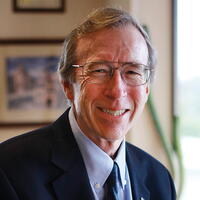 In a career spanning more than 45 years in service to local government, Kevin Duggan has served council members, community members, employees, and professional colleagues passionately, tirelessly, and with a drive toward the highest standards possible. After leaving a 27-year career as the city manager in Mountain View and Campbell, California, he has continued to serve the profession as a mentor and advisor.
Duggan's strategic vision and leadership in Mountain View resulted in numerous awards for excellence and innovation, and the city manager's office was always an epicenter of teaching, learning, talent development, and career guidance.
As ICMA's West Coast regional director following his retirement from Mountain View, Duggan provided professional assistance to the state associations in the region and helped build Cal-ICMA into a vibrant association that, among a number of initiatives, developed the Cal-ICMA Coaching Program, undertook the Survival Skills Project, and launched the Encore and Talent Initiatives. He also coordinated ICMA's role in finding professional interim leadership for the city of Bell after its ethics scandal and supported local efforts to preserve the council-manager plan in Sacramento.
Duggan has served as president of Cal-ICMA and the City Managers' Department of the League of California Cities and on a variety of other boards and commissions, demonstrating his commitment to promoting excellence in governance and problem-solving beyond city boundaries.
He volunteers with ICMA and Cal-ICMA as a coach, advising aspiring and new city managers, managers in transition, and those entering their "encore" phase. He consistently upholds the principles of council-manager government and the tenets of the ICMA Code of Ethics. He volunteers with ICMA and Cal-ICMA as an ethics advisor and currently serves as a senior advisor in the San Francisco Bay Area.
Duggan shares his expertise through his professional roles, presentations at conferences, and numerous articles for professional outlets such as PM Magazine and other ICMA publications. In 2013, he received the National Public Service Award from the American Society for Public Administration (ASPA) and the National Academy of Public Administration (NAPA).
Michael Willis, ICMA-CM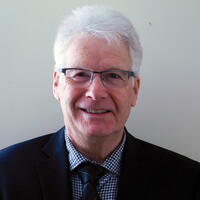 Michael Willis has displayed professional leadership throughout his career as a manager in New Zealand, Australia, and the United Kingdom. He is almost certainly the only ICMA member ever to serve the profession as manager in three countries.
During his career he was president of ICMA and the New Zealand Society of Local Government Managers and was active in other professional managers' associations in Australia and the United Kingdom. He spoke at numerous international conferences and events on council-manager relations, sustainability and other global challenges, developing a vision, and managing local government associations.
As ICMA president from 2005 to 2006, he inspired ICMA to become a leader in promoting sustainability as a priority for all local government managers—long before the issue was a major concern in the United States. He developed a sustainability pledge that was signed by hundreds of ICMA members worldwide, and he promoted sustainability through articles and a dedicated issue of PM magazine.
Willis went into communities to get things done. In Palmerston North, New Zealand, he led efforts for the reconstruction of a historic theater, construction of a new library, a convention center upgrade, and the creation of a new sports arena and sports fields. In Blue Mountains, Australia, he led the drive for construction of a new cultural center and library. He was brought to the Shellharbour City Council in Australia to reorganize and reinvigorate the city organization.
Professionals in the United States, Canada, United Kingdom, Australia, and New Zealand have testified about the impact Michael has had on their careers through his mentorship and support for staff and for women. A measure of his success as a mentor has been the number of staff members who followed him when he moved from New Zealand to Australia.
Willis's leadership in the local government management profession and his impact on how local government professionals do business stretches across the globe.