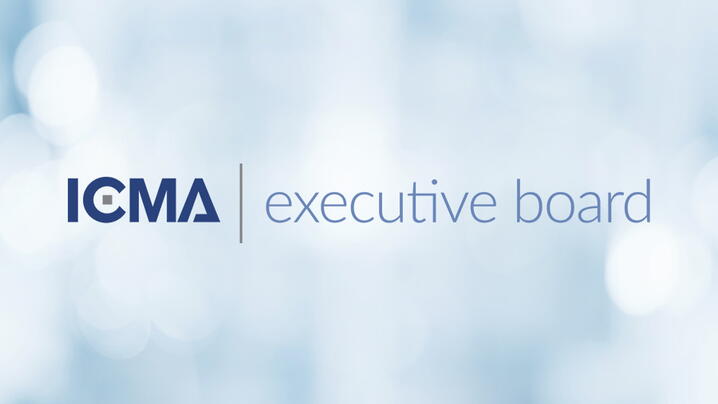 The ICMA Executive Board met virtually on March 6, 2021, via the Zoom platform and took the following actions:
Received a presentation on data and metrics showing the results of the UNITE conference, including feedback received from UNITE attendees and the UNITE Evaluation Committee.
Received an update on ICMA's racial equity and social justice initiatives, which included the February 23 launch of ICMA's Leadership Institute for Race, Equity, and Inclusion, a partnership with Auburn University to offer a 3-part webinar series, and other activities in furtherance of the action steps approved by the board in June 2020.
Reviewed ICMA's six-month financials through December 31, 2020. Because of COVID-19 and its impact, the FY2021 budget assumed an operating deficit of $1.7 million, which has been mitigated through the additional revenue resulting from forgiveness of ICMA's PPP loan. Based on the financial results of the first half of the year, as well as other information and developments described below, at this time the FY2021 net contribution is expected to meet budget.  
Received an update on member outreach and retention efforts.
Approved changes to ICMA's member volunteer engagement program for 2021-2022 in an effort to streamline terminology used to describe member groups and approved the creation of a new task force to update and revise the job-hunting handbook.
Approved the strategic priorities that will guide development of the association's 2022 budget.
Conducted its annual review of ICMA's financial policies and approved changes proposed by the Audit, Finance, and Business Operations Committee.
Received an update on ICMA's global engagement activities, including the recruitment of a director of global engagement.
Approved a change to the plan proposed by the Committee on Professional Conduct that was approved by the board in December.  The change allows staff to continue efforts to engage a consultant as long as the budget is not exceeded. The consultant will assist the committee and staff in the process of reviewing the ICMA Code of Ethics to ensure it fully reflects the profession's commitment to racial justice and equity.
Reviewed and reaffirmed ICMA's policy on the permanency of a membership ban or expulsion as outlined in the Rules of Procedure for Enforcement of the Code of Ethics.
Received updates from board liaisons to ICMA's affiliate organizations and member committees.
The board's next meeting is scheduled to be held virtually on June 5, 2021. During this meeting, the board will interview three candidates and select the 2021-2022 ICMA President-Elect.