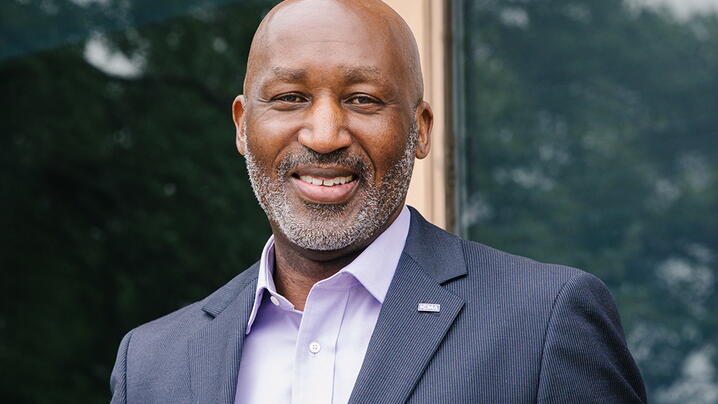 Dear Colleagues:
Here's an update on ICMA activities for the first quarter of FY2019:
Letter on Recent Hate Violence
In the aftermath of several disturbing incidents, I published a letter on icma.org that discusses what local government leaders can do in the face of the hate-filled violence of recent days. In this letter, I encourage all of us as leaders to focus on the core values of our profession—building trust, engaging all members of our communities, and ensuring that our residents feel safe and that their point of view is invited, welcomed, and appreciated. I hope you'll take a moment to read this piece and share your thoughts.

Baltimore Conference
It was great seeing so many of you at ICMA's 104th Annual Conference, held September 23-26, 2018, in Baltimore, Maryland. This year's event attracted 2,680 members, the third largest member attendance in ICMA history after San Antonio in 2017 (2,819) and Charlotte in 2014 (2,693). Total attendance—which includes main registrants, partners, and children—hit 3,788, our 7th largest ever.  We also sold out the conference exhibit hall again with a record 223 exhibitors.
We invested in a new platform for the ICMA Virtual Conference (VC), and as of this writing, 113 individuals and sites had live-streamed the event while an additional 244 purchased the archives for a total of 357 sites, more than double that of last year. The VC archives, which include the four keynote sessions (available 3-6 months beyond original broadcast), two featured speaker presentations, 16 educational sessions, and ICMAtv coverage from the floor are still available for purchase here. 
Other well-received innovations at this year's conference include self-service kiosks that preregistrants used to print their badges and tickets, keynote viewing lounges where individuals could watch the daily plenary sessions in a setting outside the general session hall, schedule changes that included shorter afternoon sessions and general sessions that began 30 minutes later on Tuesday and Wednesday mornings, and the addition of audio headsets in the Exhibit Hall's Solutions Track theaters to enhance acoustics.
Work has already begun on next year's conference, which will take place in Nashville, Tennessee, October 20-23, 2019, and already promises to be even more innovative. Mark your calendars now to join us in Music City, or better still, help us make the 2019 Annual Conference our best yet by submitting an idea for an educational session for consideration.
Conference Director Position 
Longtime staffer Ross Hoff retired November 2, 2018, after 20 years as ICMA Annual Conference Director and 38 years with the organization. I want to take this opportunity to acknowledge Ross' extensive contributions to ICMA, particularly his work as director of International Member Programs (during which he travelled to 14 countries), as assistant director of Member Services, and deputy director of ICMA's first international technical assistance project in the former Soviet Union.
Following a highly competitive recruitment process, Jeremy Figoten has been selected as ICMA's new director of Conferences & Events. Jeremy brings to the position many years of experience in the industry, and he looks forward to learning from ICMA members and staff and overseeing continual event innovation. Julie Butler, who also has many years of experience in the industry and has worked on the ICMA Annual Conference since 1999, has been promoted to assistant director of Conferences & Events. She and Jeremy will work together with staff throughout the organization to create a centralized process for ICMA events planning. 
Global Programs Director 
David Grossman, ICMA director of Global Programs, will step down from his position of 11 years as of December 31, 2018.  He will continue through March 2019 on a part-time, advisory basis to support the transition to a new director.  David began his career with ICMA as director of International Programs, and when the U.S. and international grant-funded activities were merged, he assumed leadership of the new Global Program Management Team. We thank David for elevating the international perspective within ICMA. 
ICMA Executive Board Strategic Planning Session
Under the leadership of President Karen Pinkos, assistant city manager, El Cerrito, California, the newly constituted ICMA Executive Board conducted a strategic planning session in conjunction with the annual conference that was designed to improve the group's effectiveness and enable board members to develop a shared vision for the organization moving forward.
What's Innovative at ICMA
ICMA DataSphere—ICMA is seeking proposals for a data aggregation, analysis, management, visualization, and reporting platform and warehouse that has the capability to monetize on all accompanying data sets and products. The RFP for this project went live on October 29, 2018, and DataSphere will launch in spring 2019, providing ICMA members with the largest collection of local government data in one place across the Internet.
 
ICMA-X—This ICMA idea generator and problem-solving laboratory, which will launch in winter 2018, will facilitate intelligent community innovation across people, process, policy, data, and technology to all ICMA members and partners. ICMA is currently in discussions with some of the world's leading technology providers to explore partnerships that will strengthen the organization's value proposition to local governments.
Leveraging Media Relations Opportunities
To expand ICMA's media/public relations capabilities and position the organization globally as the leading resource for local government management best practices, in December 2017, ICMA partnered with Group Gordon, a New York-based communications strategy firm. Group Gordon has taken the lead on using media opportunities more aggressively to highlight our programs, projects, research, and services.

SIGAR Audit
I am extremely pleased to inform you that we received notification that USAID has ruled in our favor on the SIGAR audit findings. 
As background, ICMA was awarded the Afghanistan Municipal Strengthening Program (AMSP) under which we performed work to improve delivery of public services in provincial capitals in Afghanistan during May 2007 through November 2010 for a total award amount of $24,954,276.  These expenses were audited by the Special Inspector General for Afghanistan Reconstruction (SIGAR) and based on this, USAID issued a bill of collection in February 2018 for $1,902,410.  ICMA filed an appeal in March 2018 accepting $72,844 of these findings and appealing the balance of $1,829,566.  We made a strong case in our appeal. We were notified last week that upon reviewing all of the information provided, USAID has decided to overturn the original decision and that ICMA is relieved of all liability under this audit except for the $72,844 that ICMA agreed to pay back originally. 
While many staff from the Finance and Contracts team and the Global Program management team were involved in the audit and appeal process, I would like to single out and commend the leadership of Uma Ramesh, ICMA's chief operating officer, and Sabina Agarunova, ICMA's chief financial officer, for their level of commitment, passion, and dedication in resolving this issue favorably.  We also want to thank our legal counsel who helped us in taking our case and making a strong argument. I am glad to report that this matter is now officially closed in our favor.
Executive Director Travels and Update
On October 17, I spoke at the Municipal Management Association of Southern California (MMASC) meeting in Indian Wells, California. The conference quality was excellent, and ICMA West Coast Regional Director Kevin Duggan did an exceptional job during his session on council-manager relations. 
On a personal note, in July 2018, my 16-year-old son moved in with me, and I have suddenly become a single parent. I share this information with you since my priority of taking care of my son will have some impact on my future ability to travel. While I will attend all ICMA Executive Board meetings, ICMA Regional Conferences, and ICMA-RC Board meetings, I will need to be very judicious with all other travel commitments so that I can spend more time with my son.
As always, feel free to contact me  at mott@icma.org or 202-962-3698, if you have questions.
Sincerely,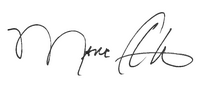 Marc