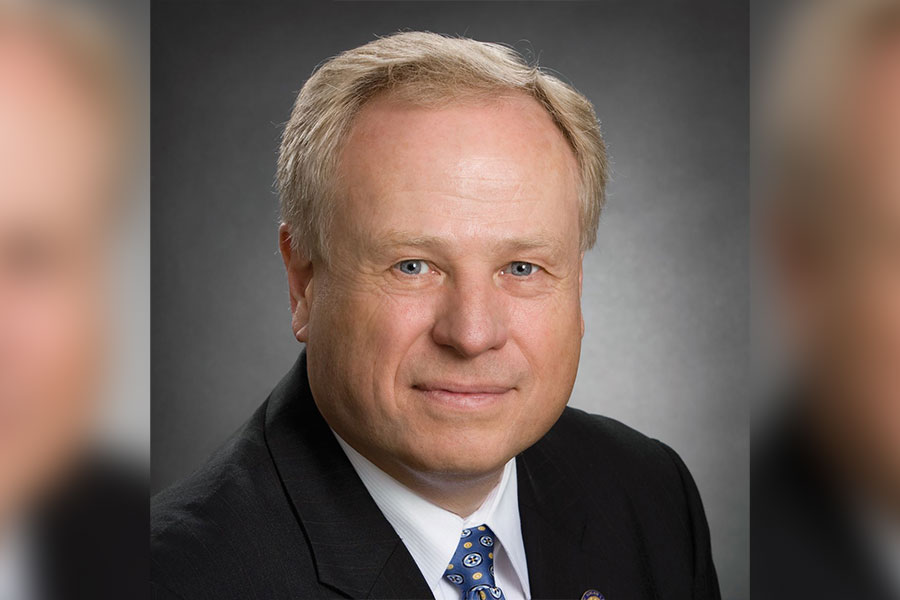 Allen Bogard recently ended a career marked by excellence and innovation with a generous act affording others an opportunity to advance their leadership skills and better serve their communities.
Most recently Bogard served as city manager in Sugar Land, Texas.  While there, his exemplary leadership contributed significantly to the community's reputation and award-winning success. Bogard became city manager in 2001 and was active in developing Sugar Land into a destination city with a vigorous economic development program, strong financial management, low taxes, a AAA bond rating, and recognition as one of the best and safest places to live in the country.
Under his guidance, Sugar Land transitioned into an economic powerhouse, boasting a flourishing employment, education, and medical center. It is home to more than 66,000 jobs and to high-profile regional and international corporations housed in more than 25 million square feet of commercial space, including numerous Fortune 500 companies. Further, Sugar Land's assessed commercial valuation more than doubled, increasing by over $2 billion with Bogard at the helm.
Bogard has received multiple accolades throughout his career. In 2005, his leadership and accomplishments were recognized with the Administrator of the Year Award from the Texas City Management Association (TCMA), and in 2011, he was recognized as the TCMA "Mentor of the Year." In 2019, ICMA presented Bogard with the Award for Career Excellence in Memory of Mark E. Keane. This award was established in memory of former ICMA Executive Director Mark E. Keane and receives funding support from ICMA-RC. The award recognizes an outstanding local government administrator who has enhanced the effectiveness of government officials and consistently initiated creative and successful programs and comes with a $5,000 professional development stipend. When Allen received this award, he was on the brink of retirement and turned to ICMA for guidance on how to best utilize the stipend to "plot a post-retirement course."
After meeting with ICMA staff to review his options, Bogard ultimately made the selfless and generous decision to use the stipend to fund scholarships to the ICMA Leadership Academy, "I believe that using the funds to provide scholarships for participants of the ICMA Leadership Academy is the right answer," Bogard remarked. The ICMA Leadership Academy is an intensive five-day program designed to cultivate key competencies needed for successful leadership at all levels of local government management. These competencies include personal leadership; integrity and ethics; team building; advocacy, analytical skills, community building, communication, and media relations; strategic planning; negotiation skills; initiative, risk taking, vision, creativity, and innovation. The program facilitates networking within the profession and enhances connections between local government managers and ICMA. The class is composed of senior or tenured managers and incoming members of Leadership ICMA.
The scholarship Bogard is helping to fund is designed to assist those who have been accepted into the ICMA Leadership Academy but need financial assistance. As a direct result of Bogard's donation, individuals who would not be able to otherwise attend the academy will be able to take advantage of this incredible professional development opportunity. 
In a career full of success stories, Bogard's most recent chapter is one of thoughtfulness and inspiration. As he looks down the road at what is to come, he can do so knowing that his generosity and guidance will provide other leaders with the tools necessary to lead their community with the same focus on quality service that he has demonstrated throughout his noteworthy career.