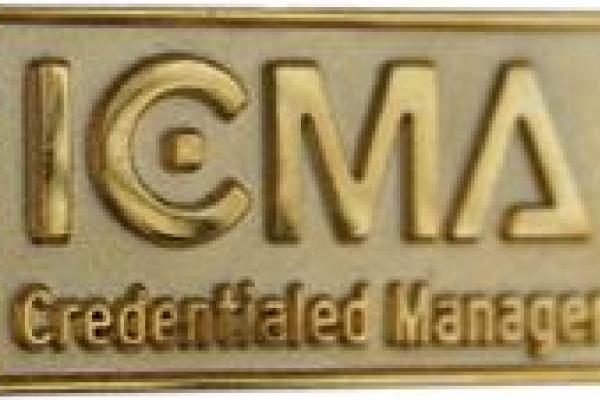 Have you ever thought about joining the Voluntary Credentialing Program, but thought the application process might be too time-consuming? The process may be a lot easier than you think. Just follow these three simple steps:
First, verify that you're eligible for the program. Eligibility is determined by a combination of work experience and education and full membership in ICMA. Take a look at this eligibility document for help or contact us at credentialing@icma.org for additional assistance.
Next, complete the Management Assessment. This assessment can be purchased and completed online at and will help you determine your professional strengths and the areas where you may want to focus your professional development. Results are received immediately.
Lastly, submit an application online. You can do this simply by logging in at icma.org and clicking MY ICMA. From there, select Credentialing Apply/Renew from the Credentialing tab, click Apply, and follow the prompts.
The next application deadline for the Voluntary Credentialing Program is April 6, 2020.
---

"I was a young assistant city manager when I applied to be a credentialed manager and can still recall how excited and honored I felted to be accepted into the program. Over the years, ICMA's Credentialing Program has served an integral role in my personal and professional development by developing my skills and broadening my knowledge. By using tools like peer review of annual reports and a periodic multi-user assessment, the program offers participants valuable feedback and insight into their strengths and weakness. For me, these tools were very instructional and led me to become a better city manager. I would strongly encourage the credentialing program to anyone interested in developing their potential and taking their career to the next level." - Troy Butzlaff, ICMA-CM (retired)

---