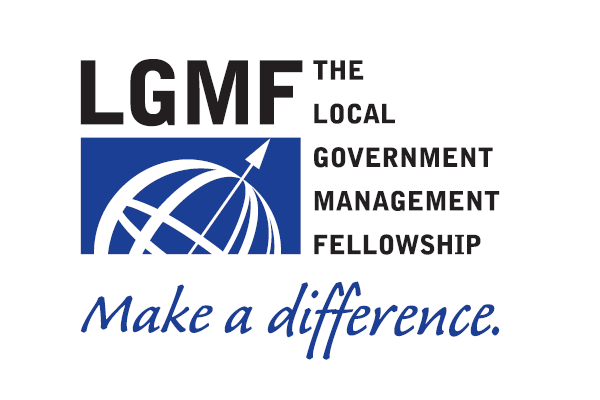 ICMA is happy to announce the first two winners of the Judy L. Kelsey Scholarship, which was established last year. This award is named in honor of Judy Lyn Kelsey, a pioneer in the local government management profession and long-time ICMA member, who generously gifted $108,941 to ICMA in the disbursement of her estate. With her gift, ICMA established the Local Government Management Fellowship Judy L. Kelsey Scholarship to assist emerging women leaders who have been accepted into the ICMA Local Government Management Fellowship program (LGMF), which places a fellow in a manager's or department head's office in a council-manager community.
This year's winners are Auria Malachowski and Ashley Wooten. 

Auria is current serving as a fellow in Sarasota County, Florida. She graduated from the University of Central Florida with both a master of public administration degree and a master of science in criminal justice degree before being placed as a fellow. Auria has not only been an active member of her LGMF cohort, but she has also been active at ICMA events, including serving as a panelist for a session at the ICMA Southeast Regional Conference. After her fellowship concludes, Auria hopes to secure a permanent position with Sarasota County, preferably working on emergency management issues, as this has been a focus of her work. 

Ashley is currently serving as a fellow in the city of Chamblee, Georgia. She completed her master of public administration degree at the Hauptmann School of Public Affairs at Park University in Parkville, Missouri. In addition to her ICMA membership, Ashley is also a member of the National Forum for Black Public Administrators. Ashley's goal is to become a city manager, and she also hopes that she is able to empower other young women to pursue local government. 
The scholarship, totaling $5,000 for each individual, is awarded to winners to augment their salary and defray personal expenses, including living expenses, student loan payments, or personal/professional development expenses. 
Ashley and Auria were selected by the Judy Kelsey Scholarship Selection Subcommittee of the Local Government Management Fellowship Advisory Board, which is made up of LGMF alumni. Also on the subcommittee was a representative from the League of Women in Government. The committee read and scored essays from 10 applicants on four areas of criteria: demonstrated financial need, understanding of the award, demonstrated commitment to the local government profession, and a description of their intended use of the award.
Congratulations to Auria and Ashley. We look forward to seeing all they will accomplish in their careers!