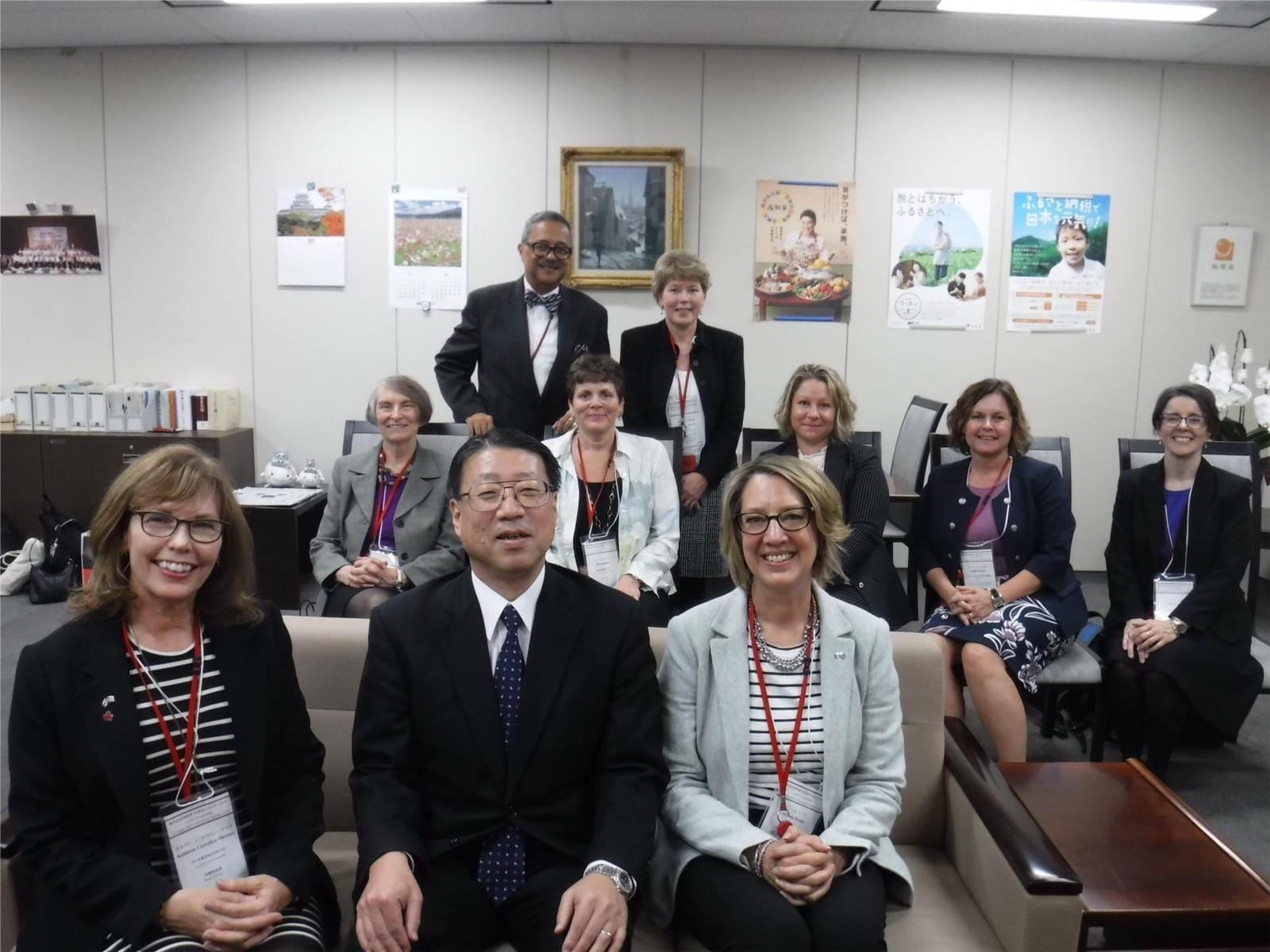 I have had the good fortune of traveling with local government officials to many places around the world as a member of the ICMA International Committee.  These experiences have been transformational for me, and have made the world seem smaller and more intimate.  I never fail to be amazed at how people from different countries are much more alike than we are different. We find humor together; we care about our communities the same; we love our children, mothers, and fathers; and we worry about their health and welfare the same.  And we want to leave this planet of ours in a prosperous and healthy state for future generations. 
On this trip through the Japan Local Government Center, Council of Local Authorities for International Relations (CLAIR) fellowship program, I participated with eight local government colleagues from the United States and Canada in the annual Local Government Exchange and Cooperation Seminar in Japan.  Our trip began in Tokyo with a seminar on the structure of Japanese local government, which is an interesting mix of the British and U.S. systems.  While in Tokyo, we learned about the demographic projections for Japan and the serious discussions the country is having – how to balance the potential loss of Japanese culture (due to population loss) against the tide of potential immigrations reforms.  Tokyo provided a glimpse of the old and the new of Japanese culture, which neatly coexist through architecture and art.
The main portion of the seminar was focused on economic development and industry in the Okayama Prefecture on the western portion of Japan.  Okayama is known as the land of sunshine and it delivered on its promise!  We were warmly greeted by Governor Ibaragi and from there began a 5-day visit where we learned about the innovative collaborations between the prefectural government and its small and medium businesses.  I was particularly impressed with the Industrial Technology Center of Okayama Prefecture, a governmental function, which shows a partnership with industry that is different from the typical model in North America.  In Japan there is an understanding that economic success is shared between local government and its industries, and the Technology Center supports small and medium businesses with high level testing facilities and collaborative product development to help businesses succeed.  This is a model from which we can learn.  There were also informative visits to several Okayama businesses with innovative products--from medical and assistive devices, to machinery, to the new Japanese blue jeans, which are currently sold in the United States.
We also explored Okayama's rich culture and history, including a traditional Japanese tea ceremony and famous Japanese garden, a visit to a shrine, the traditional craft of Bizen pottery, the harvest of persimmons, as well as products made with the delicious Okayama peaches and muscat grapes.
A homestay capped off the visit to Okayama!  Each participant stayed overnight with a Japanese family.   I spent my time with the Ozaki family, where I tried on a kimono, slept on a traditional Japanese futon (extremely comfortable!), tried many homemade Japanese dishes (delicious!), visited historic Kurashiki and lunched at a Kaiten-zushi, a sushi restaurant where the plates with the sushi wind through the restaurant on a conveyor belt moving past every table, counter, and seat (fun and yummy!).  To be welcomed into the home of strangers who don't look like you and speak your language only sparingly, share meals with them and to leave as friends is an extraordinary experience.  It makes the world small and shows that the strength of the human experience surpasses language and cultural differences.