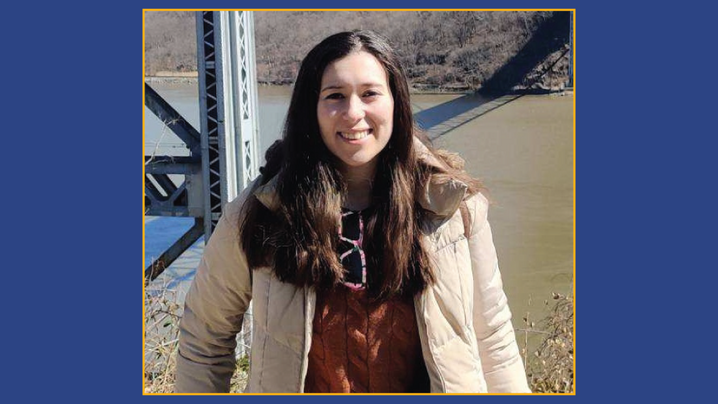 Alex Marshall, MPA, applied to the Emerging Leaders Development Program to fill gaps in her local government education. In this interview, she shares how this program has influenced her approach to leadership and her biggest takeaway from the program.
Why did you choose to apply to this program?
While completing my MPA, I felt the curriculum was more focused on healthcare and less so on government. I felt comfortable in my role as assistant to the village administrator, but knew there was a lot more to local government than I realized. I wanted to fill the gaps in my education but wasn't interested in another time-consuming and expensive graduate program. I attended the ICMA conference in 2018 and explained my dilemma to the staff at the ICMA University booth and they connected me with the coordinator for the ELDP. I felt the price point and time commitment was just right for an early career working professional.
How did this program influence your approach to leadership?
The ELDP influenced me to take a more collaborative approach to leadership. Although managers and administrators should have the knowledge and confidence to make important decisions, it doesn't hurt to talk out different issues with peers to gain additional perspective. In the ELDP, we were given case studies on various ethical issues to present to our classmates. This was one of my favorite activities because many of the scenarios were common issues that we could apply to any community, regardless of size or location.
What was your biggest takeaway from participating in ELDP?
For me, the most eye-opening part of participating in ELDP was hearing about the experiences of my peers who live all around the country. If it weren't for this program, I wouldn't have the opportunity to dialogue regularly with colleagues from other regions. Everyone in the program had a unique perspective to share about the various populations they serve, environmental and economic challenges, and legislation and policies unique to their state. I left each session with ideas that I could incorporate into my own workplace.
Did you enjoy the coaching experience? How did you benefit from it?
The ICMA coaches were such a valuable part of this program. The coaches also made themselves available outside of our session time if anyone wanted career advice or had questions on a particular issue they're dealing with at work. I also appreciated that in addition to local government management, many of the coaches had backgrounds in various fields such as law, military services, corporate management, and more.
How can you use the skills you have gained during the program in a post-pandemic world?
Because our sessions were held through teleconference, the ELDP was already a step ahead in preparing us for virtual meetings. Even with activities resuming in person, I fully expect we will continue to rely on virtual platforms for various programs and services for convenience and accessibility. While the country was shut down, the ELDP participants shared notes on maintaining services while minimizing contact, communicating important information to residents, and eventual plans for reopening.
Get more information on the ICMA Emerging Leaders Development Program. Application deadline: August 31, 2021.
Register for the ICMA Annual Conference
Join us September 17-21 in Columbus/Franklin County, Ohio for the 2022 ICMA Annual Conference.
JOIN ICMA TODAY!
ICMA provides the tools, resources and connections to help you become part of the international network of 13,000+ local government management professionals.