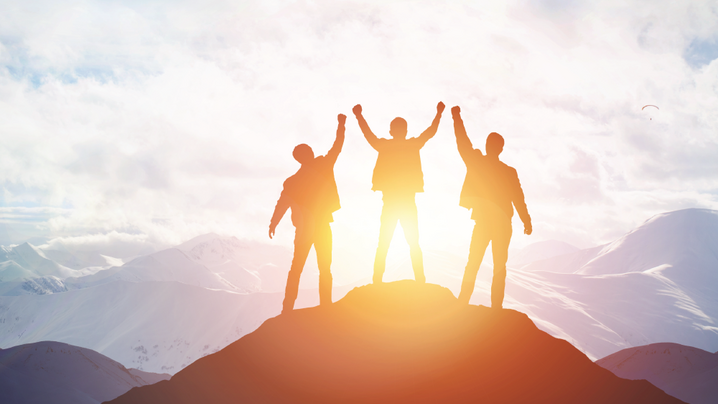 The Emerging Leaders Development Program (ELDP) is designed to help early- to mid-career professionals build knowledge, skills, and abilities in the basic management and technical topics that managers need to know to be successful. Through a unique format that blends monthly teleseminars with senior credentialed managers or public administration professors, ELDP minimizes your time away from work and maximizes your local government expertise.
Program Details
The application submission for the Fall class of Emerging Leaders Development Program is closed.
Fees: Tuition: $500 for members | $800 for nonmembers (The nonmember price includes a two-year ICMA membership with access to all benefits, including member discount rates on publications and professional development opportunities.) 
All applicants will need to take the Management Assessment (formerly Applied Knowledge Assessment) as part of their application. The fee for this assessment is $75.
Program Contact: Nedra James, senior program manager, Professional Development at njames@icma.org.
After completing the Emerging Leaders Development Program, you will receive a certificate of completion. ICMA will proudly announce your completion of the certificate in the Leadership Matters e-newsletter.
Your Course of Study
During the course of the program, monthly teleseminars will be based on the following ICMA publications and topics:
The Effective Local Government Manager
Supervisory Skills: Mindset, Skills set, and Relationships
Participants of ELDP will cover the following Practices for Effective Local Government Leadership: (1) Personal and Professional Integrity; (4) Staff Effectiveness; (10) Service Delivery;  (12) Financial Management and Budgeting; (13) Human Resources Management and Workforce Engagement.
Who Is Right for the Program?
This program is open to anyone who is not credentialed. The program is designed to benefit aspiring local government managers, as well as current local government managers and staff who want to hone their management skills. ICMA encourages work groups such as managers, assistant managers, department directors, and mid-level supervisors to enroll and complete the program together. ICMA also encourages international members to enroll.
Management Application Project (MAP)
You have the option to complete a final assessment in the form of a Management Application Project. The project is flexible. You work with a coach to choose a project that meets your interests, allows you to demonstrate what you have learned and accomplished as a result of the program, and benefits your community or organization. Below are some examples of a Management Application Project provided by Lauren Palmer, assistant city manager, Manhatten, Kansas; Jeff Petry, parking services manager, Eugene, Oregon; Mary Sassi, executive director of Strategic Operations, Redondo Beach, Florida; and Jennifer Phillips, director of Animal Care Services, Orange County, California.
Facilitators
Credit Toward Becoming a Credentialed Manager
Completion of the Emerging Leaders Development Program MAP will count as six months of executive experience credit towards becoming a Credentialed Manager. To earn this credit, participants must complete a Management Application Project, supervised by a local government mentor.
This program can also help fulfill your professional development requirements as outlined in the guidelines for Tenet 8 of the ICMA Code of Ethics.
Prior to applying for the program, applicants are required to complete the Management Assessment (formerly Applied Knowledge Assessment). This is designed to accelerate your growth as a leader. Purchase the Management Assessment for $75.