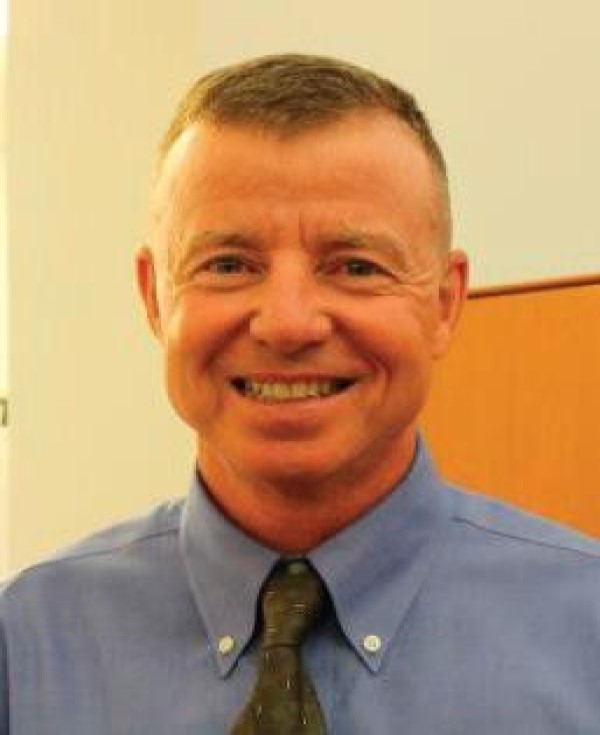 Allen Broughton, a Marine Corps Colonel and resident of Coronado, is participating in the Veterans Local Government Management Fellowship Program with the city of Coronado. The program allows service members to get hands-on experience and prepare them for new careers in local government while they are preparing to separate and transition from military service.
"I and many of my colleagues are always on the lookout for talented, educated, skilled people with the disposition of service. We are excited to work with a seasoned career military officer," said City Manager Blair King.
Broughton started his fellowship in the city manager's office in September 2018 working as a senior management analyst completing numerous special projects, and has also spent time shadowing various department directors to fully understand all aspects of local government. King has put Colonel Broughton as project lead for several high-profile projects, including development of an annual budget video for release to the community, review of code enforcement policy and procedures, and review of city park heritage tree health and liability issues that resulted in city council approval for the removal five high risk trees that were over 100 years old. This was very controversial issue for the community, but Broughton's analysis of risk and current tree health persuaded the council that the action was needed to protect the safety of park visitors.
Broughton comes to Coronado with extensive experience. He is a career aviator but has spent most of the last 10 years managing Marine Corps installations serving as chief of staff for both the Marine Corps Base in Quantico, Virginia, and Marine Corps Installations Command in Washington, D.C. He holds a master's degree from the Marine Corps University War College, a master's degree in aviation management from Embry-Riddle University, and a bachelor's degree in public administration from California State University, Fresno.
It was Broughton's military experience and planning background that led King to place him as project lead for conducting the after-action review of the recent storm that flooded numerous parts of Coronado, causing over $200,000 in damages to city facilities and several million dollars in damage to local businesses and residences. Broughton will review causation, actions of city employees, and possible measures to prevent a reoccurrence in the future.
"I was the city manager of Marine Corps Base Quantico, but my experience with Coronado has really helped to increase my knowledge and understanding of local government. One of the best benefits of participation is the daily mentoring and discussion while working with the city manager and department directors," said Broughton. The networking opportunities have also been invaluable. The city manager has taken him to numerous regional events, including the monthly San Diego County City Manager Association luncheons.
The Veterans Local Government Management Fellowship Program is sponsored by ICMA, and Colonel Broughton is the first participant in Southern California. He will continue working for Coronado until his fellowship ends in February 2019.