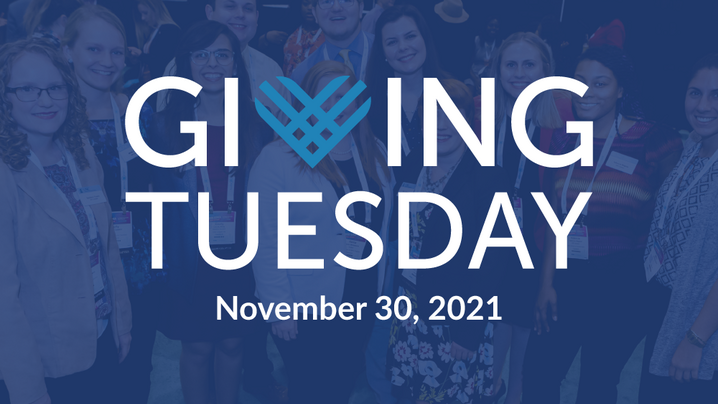 Advocating adoption and retention of the council-manager form and establishing professional management positions are mission priorities for ICMA. #GivingTuesday 2021 on November 30 is the perfect time to renew your commitment to advocating professionalism in local government management by making a donation to ICMA's Future of Professional Management Fund.
Mounting grassroots campaigns to educate residents about the value of professional local government management costs money. ICMA's Future of Professional Management Fund has been there for resident-based groups and others that request financial assistance in support of these efforts. ICMA also maintains a variety of resources, including our popular brochure and animated video promoting the council-manager form—both underwritten by ICMA's Future of Professional Management Fund—to increase public awareness about the benefits of professional management.
Why You Should Give: ICMA's Fund Dollars at Work!
Your Gift to the ICMA Future of Professional Management Fund Supports:
Advocacy for professional local government management.
Adoption and retention of the council-manager form of government.
Raising public awareness about the profession.
Inspiring a new generation of local government leaders.
In the past year, ICMA has also supported communities with resources, statistics, editorial content, and funds. Here are recent examples:
Harris County, TX (pop. 4.7 million) — As the largest county in the state of Texas and home to Houston, ICMA provided information to the Harris County Commissioners Court and offered expert testimony during public hearings. The Commissioners Court voted to adopt a commission-administrator form of county governance and hired a professional county administrator.

Bridgewater, MA (pop. 27,975) — ICMA provided information regarding the council-manager form of government to inform the charter committee during deliberations regarding the potential to change the form of government. Final recommendations for charter amendments included maintaining the council-manager form.

Austin, TX (pop. 961,865) — ICMA established a grassroots campaign to inform the public regarding efforts to implement a strong mayor system. Those seeking to dismantle the council-manager system in Austin successfully placed the measure on the ballot as "Proposition F." ICMA engaged with the community to address the critical differences between the forms of government and the potential implications for the future of Austin. Voters overwhelmingly rejected Proposition F and the strong mayor system by an 86% to 14% margin to preserve the council-manager form of government.
How to Donate
To give today, we offer options to donate via credit card payment or you can mail, email or fax the donation form.
How You Can Help Spread the Word
Help us spread the word! Together, we can make an even greater impact on the local government management profession. Visit our social media pages on Giving Tuesday and share posts with your colleagues and local government peers to encourage donations. Be sure to tag @ICMA! 
We've made it easy for you! Use the images, written copy, videos and more, straight from this page to your social media channels.
Here's some copy you can use to help spread our mission and support our cause:
Support the @ICMA Future of Professional Management Fund this #GivingTuesday to help advocate, support, raise public awareness for professional #localgov management as well as inspire a new generation of future leaders. #LocalGovGives https://bit.ly/3cZUk5d
Why do I give to the @ICMA Fund? Because [INSERT HOW ICMA HELPED YOU]. Help ICMA continue to do amazing things in 2022! #GivingTuesday #LocalGovGives https://bit.ly/3cZUk5d
Make your donation to the @ICMA Future of Professional Management Fund this #GivingTuesday to help us advocate professionalism in #localgov management! #LocalGovGives https://bit.ly/3cZUk5d