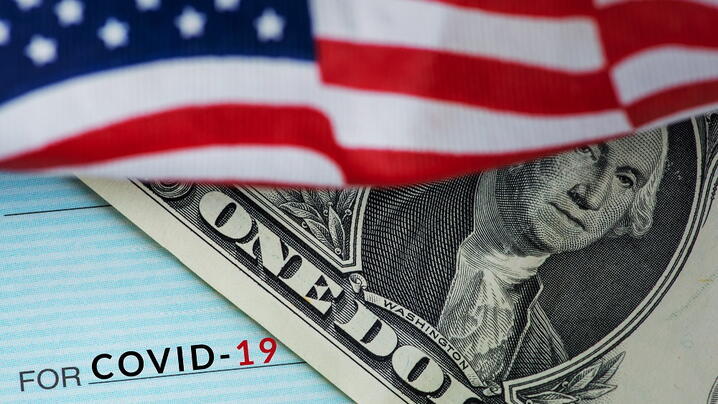 On March 11, 2021, the American Rescue Plan Act became law and will soon provide local governments with access to billions of dollars in potential support.  In the law are numerous programs that are appropriate for cities, counties, towns, and townships to consider.  In summary, the $1.9 trillion package provides $350 billion for state and local governments.  Additionally, the law includes many other elements including: 
$1,400 direct payments to eligible taxpayers making $75,000 or less annually.

Expanded and extended unemployment insurance through September 6, 2021.

$102 billion for community and economic development, transportation and infrastructure.

$47 billion for housing, food security, public health and social services.

$165.4 billion to aid the education system. 

$40 billion for childcare.

$52.1 billion in new loans and grants for small businesses.

$65.85 billion for coronavirus vaccine and testing activities.
ICMA and Sustainable Strategies conducted a webinar on March 24, 2021, that focused on the key elements of the legislation that provide resources for local governments. Matt Ward, president of Sustainable Strategies suggests that local governments think about this funding as a transformational investment opportunity: "If you have the ability—consider important, catalytic, and transformational projects that can make a lasting, positive difference in your communities—as long as the funding meets the basic Rescue Plan Act tests." 
There will be additional guidance from the U.S. Treasury Department and other agencies that will manage funding packages and programs enabled by the American Rescue Plan.  ICMA will continue to update its COVID-19 topic page  with new information, guidance, and other tools as they are released.  If you did not make it to the live event on March 24, you can access the on-demand version, which can be found on ICMA University's classroom page.