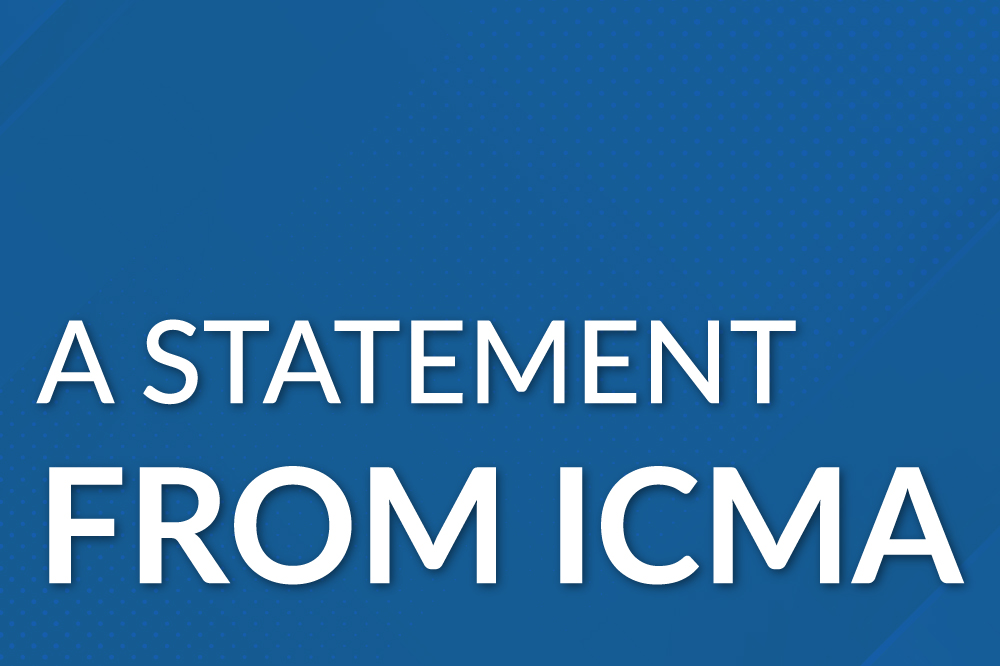 by Marc Ott, ICMA CEO/Executive Director
To the ICMA Community Worldwide:
War has been called the "last argument" of leaders and countries. War usually starts with nations; however, responses to the hardships that hostilities bring are often shouldered by those working in local governments and others dedicated to community and public service.
There is nothing an organization like ICMA can do to stop conflict between two sovereign countries. However, as CEO/Executive Director of ICMA, I am compelled to strongly condemn the violence in Ukraine. At the same time, I am awed by and salute the public servants and many others that are right now dousing fires, searching through rubble, comforting people in bomb shelters, and tending the wounded in numerous Ukrainian cities.
As an international organization, ICMA works with local government officials worldwide. Two of our affiliate organizations are the Association of Ukrainian Cities and the All-Ukrainian Association of Territorial Communities. Both represent local government officials in that country, facing the challenge of their generation.
This is an uncertain time for ICMA members, international affiliates, and partners in Europe and especially Ukraine. We don't know what is going to happen today, much less the near-term future. In moments of crisis, it is important to remember what we stand for. ICMA's Code of Ethics, our Declaration of Ideals, and other guiding principles reflect the values of democracy, community service, and professionalism. Disasters are the times when local government officials demonstrate their worth, and I am confident this is true in Ukrainian communities even in these darkest hours.
On behalf of the ICMA family, we pray and hope for an immediate end to hostilities, so that the healing from this senseless tragedy can begin.
New, Reduced Membership Dues
A new, reduced dues rate is available for CAOs/ACAOs, along with additional discounts for those in smaller communities, has been implemented. Learn more and be sure to join or renew today!