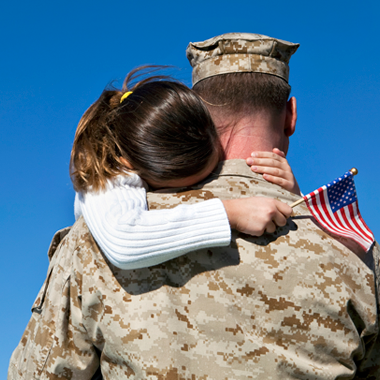 ICMA has partnered with state and local government organizations to help municipalities reintegrate today's veterans into civilian society, provide services to veterans and their families, assist in employment issues, and end veteran homelessness.
ICMA has launched a new website, Veterans' Resources, to help local government managers understand the needs of today's veterans and the challenges they face. The new page includes a Fact Sheet for managers with best practices from cities and counties, as well as national resources available in local communities.
A resource that will be available in all 50 states from March 2014 to March 2015, is a traveling Veterans Administration (VA). The VA is deploying Boots on the Ground, a mobile nationwide outreach campaign. The aim of this program is to reach as many veterans in their communities as possible, especially those who live far from existing VA services. The mobile VA will include mental health providers, VA doctors, and personnel to assist in applying for benefits.  To have the mobile VA come to your county or city, send an e-mail to vetcenteroutreach@va.gov.
ICMA will continue to put additional resources on the Veterans' Resources webpage. If your community has a best practice in serving the needs of veterans and their families, send an e-mail to Christina Barberot so your efforts can be shared with ICMA.
New, Reduced Membership Dues
A new, reduced dues rate is available for CAOs/ACAOs, along with additional discounts for those in smaller communities, has been implemented. Learn more and be sure to join or renew today!