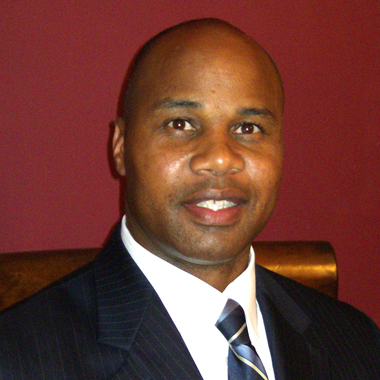 Rodney Dickerson is the assistant town manager of Garner, N.C., recently named an All-America City. In the town of 26,000 residents, his portfolio includes risk management, budget, problem solving, service delivery, and team projects, among others. He specializes in providing quality customer service and sees this as the core principal of his local government service.
As local governments emerge from the economic downturn, Dickerson sees a challenge for ICMA members in growing their communities and positioning them for prosperity. "Many of us have sustained and maintained a consistent level of service in spite of flat to falling revenues. The town of Garner has had many successes over the last several years and now the focus is on translating that into economic development and tax base growth."
He continues, "As each year passes, there seems to be less trust in government, much of which trickled down from national and state politics. As local government managers, it is our job to instill public trust through our dialogue and our actions. We do this by providing quality, value-added services that show our taxpayers we have their best interest at heart. It is important to me as an assistant town manager and ICMA member that our profession gets the respect that it deserves. Every day, we touch the lives of others in our communities in positive and meaningful ways."
Dickerson is participating in the last few months of the Leadership ICMA program. "The program has enriched my career by allowing me to assess and improve my leadership skills, and has given me the opportunity to meet some really talented people. I encourage anyone who is aspiring to be a local government manager to take advantage of this program and others offered through ICMA." Through the program, he attended the Senior Executive Institute at the Weldon Cooper Center for Public Service at the University of Virginia. He appreciates that "SEI blends local government professionals in various stages of their careers and allows for the sharing of ideas and for peer evaluation."
He has found ICMA valuable for his own professional growth and also as a resource for town staff. "The annual conference is a 'one-stop shop' of information and networking. I am fortunate to be in an organization where professional development is encouraged by elected officials and management alike. Even in a difficult fiscal environment, our town leaders recognize that this is the time to learn new ideas and practices to make us more efficient in service delivery." Town staff have participated in ICMA webinars and read ICMA publications, mainly centered on budget prioritization, succession planning, and dealing with outside agencies. "These resources have improved our organization and helped prepare us for the challenges ahead."
Dickerson, an ICMA member since 2006, earned his bachelor's degree in economics/history from Duke University in 1990. Shortly after graduation, he worked in the home construction industry. He began his municipal career in 1992, working as a code enforcement official for the town of Cary, N.C. Municipal service inspired him to obtain his MPA, which he completed in 2001 at North Carolina State University. Dickerson has served on the executive committee of the North Carolina City/County Management Association and he is currently the chair of the state conference program committee. He also recently served as the local government appointee to the North Carolina State Building Commission.