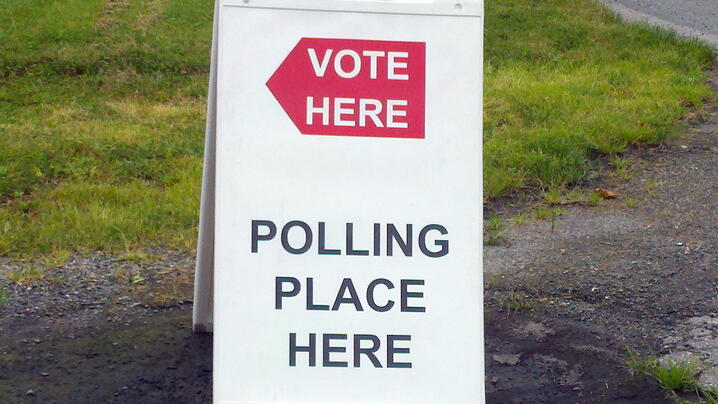 "Covered" counties will no longer have to comply with Section 5 of the Voting Rights Act unless Congress changes the coverage formula, the U.S. Supreme Court ruled in Shelby County, Alabama v. Holder.  
Section 5 of the Voting Rights Act requires covered states to obtain federal permission before making any changes to voting laws.  Section 4(b) of the Voting Rights Act applies Section 5 to only states and counties with a history of racial discrimination in voting.  While Sections 4(b) and 5 were intended to be temporary, Congress has repeatedly reauthorized them, most recently in 2006 for 25 years. 
The current formula that determines which states and counties are "covered" hasn't changed since 1975.  It includes states and counties that had a voting test and less than 50 percent voter registration or turnout as of 1972.  All counties in nine states are covered (Alabama, Alaska, Arizona, Georgia, Louisiana, Mississippi, South Carolina, Texas, and Virginia).  Some counties in California, Florida, New York, North Carolina, and South Dakota are covered, as are two townships in Michigan.
Shelby County, Alabama, a covered jurisdiction, sued the Attorney General claiming that Sections 4(b) and 5 are unconstitutional.  The Supreme Court held that the coverage formula in Section 4(b) is unconstitutional because it doesn't reflect current needs to eradicate voting discrimination.  Specifically, the Court pointed out that the current coverage formula is based on literacy tests and low voter registration and turnout in the 1960s and early 1970s.  However, voting tests have been banned nationwide for 40 years.  Moreover, voter registration and turnout in covered states has risen dramatically since then.
The Court stated that while it was declaring Section 4(b) unconstitutional, Congress could adopt an updated formula based on "current conditions" that could be constitutional.  The Court issued no ruling on the constitutionality of Section 5.
What this ruling means for counties is that unless and until Congress changes the coverage formula, previously covered states and counties can make changes to voting laws and regulations without seeking preclearance.  Section 2 of the Voting Rights Act which bans racial discrimination in voting, remains in effect in all counties.        
Register for the ICMA Annual Conference
Join us September 17-21 in Columbus/Franklin County, Ohio for the 2022 ICMA Annual Conference.
JOIN ICMA TODAY!
ICMA provides the tools, resources and connections to help you become part of the international network of 13,000+ local government management professionals.