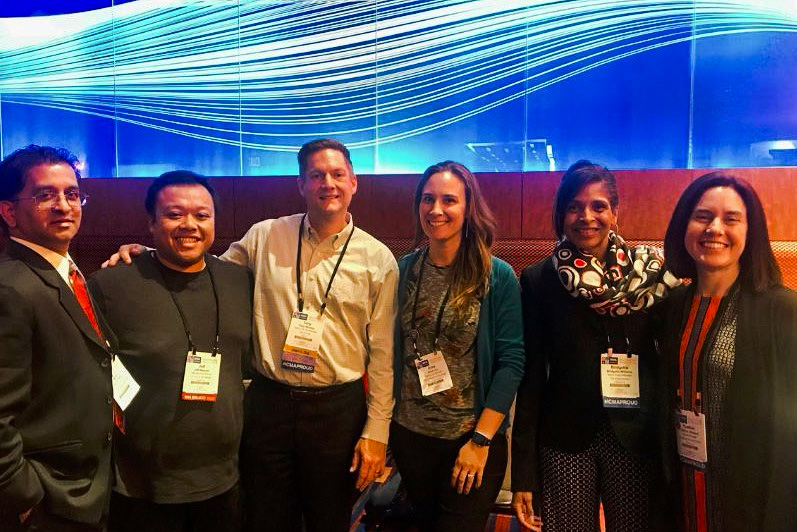 Jeff Weaver, management analyst, San Mateo County, California, is the 2018 #LocalGovGo winner! From rubbing shoulders with his fellow MMANC members, to snagging a pic at our ICMAtv stand, Weaver gave us a tour of all of the exciting things to do and people to meet at this year's annual conference in Baltimore.
Just wrapped up a master class with the @TheGlasersInc! I'm feeling like a young apprentice getting his first opportunity to gain hands-on experience in collaborative leadership with @ICMA @ICMAevents. Thank you @Cal_ICMA! Can't wait to apply it @sanmateoco #icma2018 #localgovgo pic.twitter.com/fdCXFjCpf4

— Jeff Weaver (@votejeffweaver) September 22, 2018
I got introduced today at the #California reception as a scholarship winner representing @sanmateoco. It was nice seeing my @mmanc_org board. But I'm very fortunate to meet @ICMA President-elect @kepinkos, VP @EdShikada and @Cal_ICMA board president Magda! #ICMA2018 #localgovgo pic.twitter.com/vn48NACXm7

— Jeff Weaver (@votejeffweaver) September 25, 2018

Want to see more of this year's competition? Take a second to review a collection of #LocalGovGo moments from #ICMA2018 on our official ICMA Twitter account. And follow ICMA Events to stay up to date with all of ICMA's happenings.