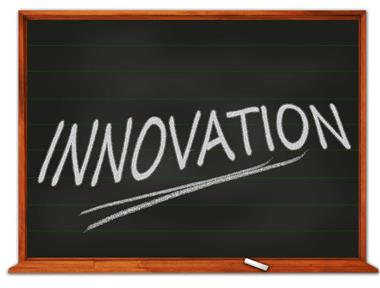 Realizing potential budget savings is the most significant factor motivating local governments to implement new practices or initiatives, while the availability of funding is the most significant barrier to such innovation, according to a survey of local government chief administrative officers conducted by ICMA in partnership with the Arizona State University Center for Urban Innovation and the Alliance for Innovation (AFI). 
The Innovations and Emerging Practices in Local Government 2016 Survey explores various topics related to public sector innovations, including innovation and change, performance data analytics, public engagement, regulation of the sharing economy, and infrastructure financing, as well as newly emerging issues and practices affecting local government management. 
Potential for budget savings led the way (92.9%) as the most significant factor motivating new practices or initiatives in a local government, followed by the potential for increased customer satisfaction (87.6%) and the potential for increased productivity (84.2%).
Survey respondents were asked to indicate where executives in their local government organizations learn about successful new practices or initiatives for potential implementation. The responses varied greatly depending upon the area. For example: 
Performance data analytics. Nearly 60% of respondents indicated that they learned about innovation in this area from their professional associations.
Public engagement. Nearly 75% of respondents cited the news media as the source of information of innovation in this area.
Regulation of the sharing economy. Professional associations once again were cited most often (36%) by respondents as a source of information in this area.
Infrastructure financing. External consultants were cited by nearly 49% of respondents as the source of information about successful new practices or initiatives in this area. 
"The survey results provide timely insights into how local organizations are changing in the midst of technological advances and citizen expectations," Karen Thoreson, president of the Alliance for Innovation said. "While the extensive survey data provides a platform for viewing local government change from the 10,000-foot level, the deeper dives into the adoption of leading practices provide rich intelligence on what trends are on the front burner for local government leaders. 
Other highlights of the ICMA/ASU/AFI survey results include: 
Performance Data Analytics. Nearly 60% of responding governments reported that they do not currently collect performance data to assess the quality of service provisions. The most commonly cited reasons include lack of staff capacity to collect (38.6%) or analyze (29.6%) the data and the fact that the governing body has not requested such data (28.9%). 
Public engagement. Town hall meetings were the citizen engagement tool most commonly identified as successful in meeting participation goals, with nearly 72% of respondents rating them as successful or very successful, followed by strategic planning meetings (64.7%) and social media (64.4%).
Regulation of sharing economy. The vast majority (95.7%) of respondents do not have legislation in place regulating the sharing economy (i.e., Uber, AirBnB, Lyft, etc.), but 11.5% of respondents reported that they are currently pursuing such legislation.
Infrastructure financing. While municipal bonds will continue to be the central option for how local infrastructure is financed, local governments are using a combination of traditional and alternative approaches to finance their public infrastructure investments. Read more about this topic in "Infrastructure Financing: A Guide for Local Government Managers," issued by ICMA and the Government Finance Officers Association.
New, Reduced Membership Dues
A new, reduced dues rate is available for CAOs/ACAOs, along with additional discounts for those in smaller communities, has been implemented. Learn more and be sure to join or renew today!