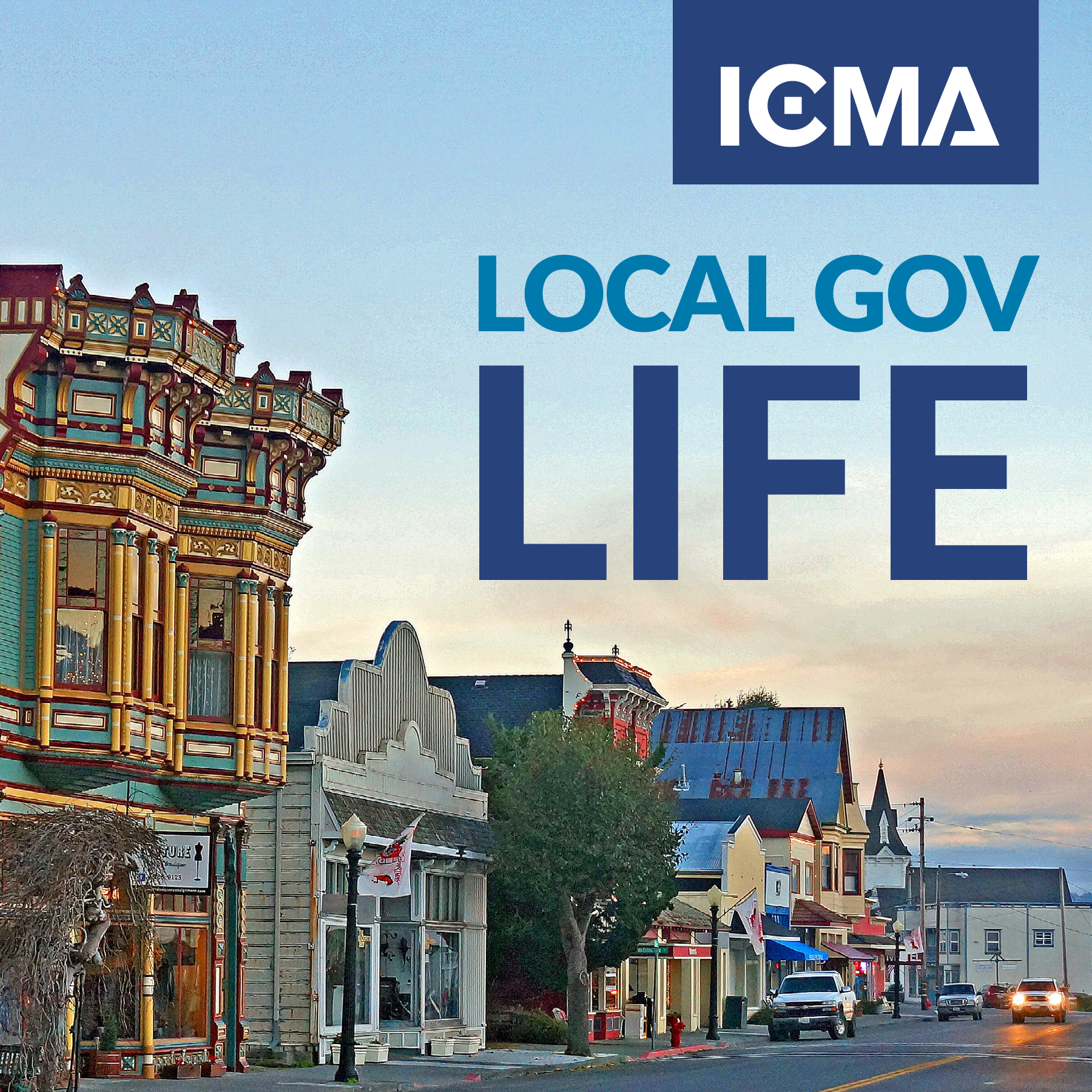 To make it easier to take ICMA with you—whether you're in the car or on the treadmill—ICMA is piloting the Local Gov Life podcast series. The first six episodes are based on a feature story from Public Management magazine. 
Rob Carty, director of ICMA Career Services and Next Generation Initiatives, is hosting the pilot series. Take a listen and then share your thoughts and questions in the comment section below or use hashtag #LocalGovLife via social media.  
Subscribe now:
Episode 6: The Next Generation of Leaders
Episode 6 explores the next generation of leaders and what managers can do to attract and retain young talent. This episode features Robert "Bobby" Green, city manager, Auburndale, Florida; Troy Brown, city manager, Tracy, California; Miranda Lutzow, management analyst, Oakdale, California; and Kirsten Wyatt, co-founder and executive director, Engaging Local Government Leaders (ELGL). LEARN MORE
 
Episode 5: The Opioid Epidemic
Episode 5 explores how communities use collaboration and innovation as effective tools for responding to the current opioid crisis. This episode features 2016 ICMA President and Fort Lauderdale, Florida, City Manager, Lee Feldman; Dr. Patrice Annette Harris MD, chairwoman of the American Medical Association Board of Directors; and Brent Fedors, county administrator, Gloucester County, Virginia. LEARN MORE
 
Episode 4: ICMA Annual Conference Preview
This episode helps the listener prepare for the 2016 ICMA Annual Conference in Kansas City, Missouri. Listen to host committee members and conference attendees discuss how this year's conference will be a 'transformative' experience. LEARN MORE
 
Episode 3: Reinvigorating Downtown
Episode 3 takes an in-depth look at the downtown initiatives of three different communities and the strategies their local government leaders are using to reinvigorate their downtown districts. This episode features ally Bobkiewicz, city manager, and Damir Latinovic, neighborhood and land use planner, city of Evanston, Illinois, David Rauch, business analyst, Edmonton, Alberta, Canada, and Peggy Merriss, city manager, Decatur, Georgia, LEARN MORE
 
Episode 2: Go Ahead—Laugh!
This episode takes an in-depth look at the use of humor as an effective leadership tool in the workplace and features Bob O'Neil, ICMA executive director, Patrick Malone, Ph.D., director of the Key Executive Leadership Program, American University, Opal D. Mauldin-Robertson, city manager, Lancaster, Texas, and Jim Bennett, city manager, Biddeford, Maine. LEARN MORE
Episode 1: Community and Organizational Volunteerism 
This episode covers the local government topic of volunteering features Edward Lavallee, city manager, Venice, Florida, John Stephens, associate professor of public administration and government at the University of North Carolina, Patricia Stevens, executive director of the Office of Public Private Partnerships (OP3), Fairfax County, Virginia, and Bryan Montgomery, city manager, Oakley, California. LEARN MORE
 
New, Reduced Membership Dues
A new, reduced dues rate is available for CAOs/ACAOs, along with additional discounts for those in smaller communities, has been implemented. Learn more and be sure to join or renew today!