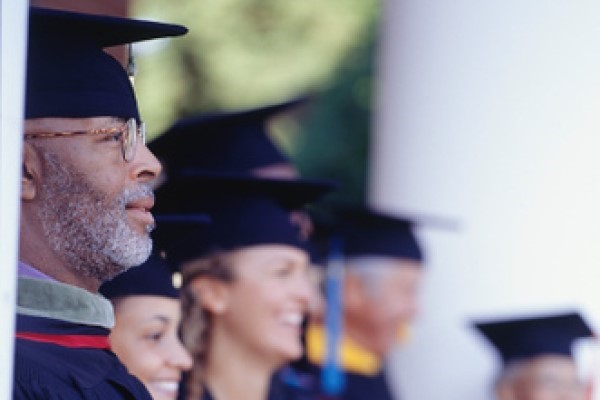 For the ICMA student chapter members graduating from their programs this semeter, their celebrations and ceremonies may look very different than past years; however, our pride in their achievements is not dimished!
In our chapters across the country and the world, graduate students in public policy and administration are cultivating their love for public service through coursework, research projects, and community service. This past year, our graduates have lead their chapters to great accomplishments and have already shown promise in their hopes of leading successful careers in the profession.
Even in times of uncertainty, its important to recognize our students and wish them well as they enter into the profession! We are confident that these young professionals will use their skills and passions for public service to continue the tradition of excellence in local government. 
ICMA is happy to share in the excitement of the graduations of the following student chapter members, and we are very proud of their accomplishments!
Master of Public Administration Candidates
Bailey Barnett, University of Missouri - Kansas City*
Thomas Bennett, University of North Carolina at Chapel Hill
Amanda Bruno, University of Arizona*
Kourtney Dinkins, University of Central Florida
Alexzandra Fogle, The George Washington University
Abigail Garcia, Texas A&M University* 
Rhea Muñoz, San Francisco State University
Amy O'Dell, University of Alabama at Birmingham* 
Thomas Prior, Arizona State University*
Amanda Rogers, Southeast Missouri State University
Huell White, Portland State University*
Devone Williams, Northern Illinois University
Kimberly Winarski, Texas A&M University* 
Renee Wott, Bowling Green State University
Master of Public Policy Candidates
Karin Gandler, Heinz College at Carnegie Mellon University**
Marina Sangit, Pepperdine University*
Sara Shore, Heinz College at Carnegie Mellon University*
Elizabeth Speigle, Heinz College at Carnegie Mellon University**
Brianna Sunryd, University of Massachusetts, Amherst* 
Master of Public Policy & Administration Candidates
Candice Gilreath, University of Tennessee, Knoxville*
Bachelor of Arts in Public Administration
Victor Sanchez, Brigham Young University - Idaho
*Denotes Chapter President
**Denotes Chapter Board Member