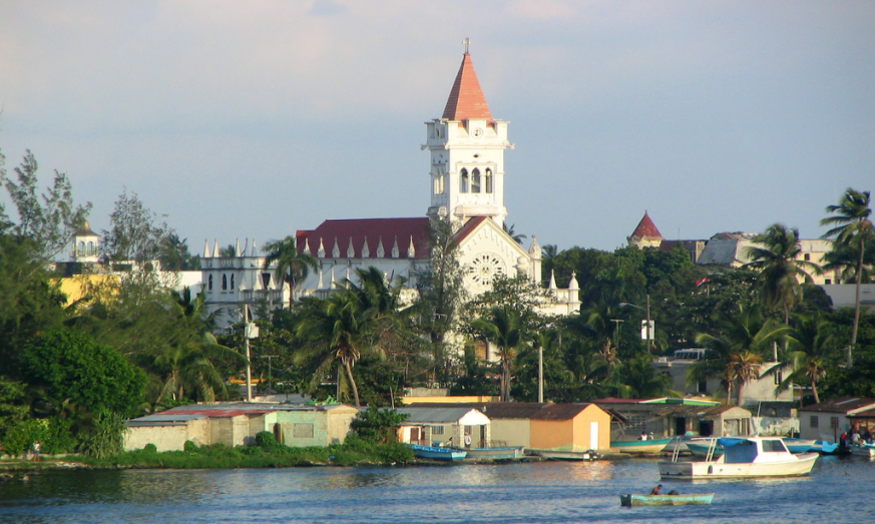 In January 2016, ICMA wrote a blog post about the COP 21, which was held a few months earlier in Paris. The term 'COP' stands for Conference of Parties. 'Parties' is a reference to the 196 signatories of the United Nations Framework Convention on Climate Change (UNFCCC). At that conference, an agreement was signed by the signatories committing all of the world's countries to reducing greenhouse emissions to help slow the pace of climate change and set a goal of limiting the planet's temperature rise to below 2 degrees Celsius, or 3.6 degrees Fahrenheit, above preindustrial levels. As the article states, while the agreement was signed by national leaders, it was clear that if the goals were to be met, local governments would have to play a key role in helping to limit carbon emissions. Five years later, COP 26 was held in Glasgow, Scotland. The message has not changed. In fact, the Glasgow Climate Pact highlights the need for multilevel and cooperative action and an integrated approach to addressing issues in national and local policy and planning. Furthermore, the pact urges Parties to further integrate adaptation into local, national, and regional planning.
Since the 1990s, ICMA has been guiding local governments to put in place policies and programs that can help them adapt to climate change and mitigate its effects. In 1998, ICMA published its first IQ Report on climate change. In 1999, ICMA published additional content on smart growth and green infrastructure. For the next 15 years, until ICMA stopped publishing IQ Reports, numerous reports were prepared and disseminated to ICMA members on environmental issues with a focus on sustainability. ICMA also conducted numerous surveys on different aspects of local government sustainability and continued to provide useful content to local government leaders and staff to help them meet the challenges of climate change through publications, toolkits, webinars, workshops, and other means.
Working with USAID
Globally, as part of its Funded Technical Assistance programming, ICMA was rapidly expanding its work with the U.S. Agency for International Development (USAID) in the 1990s and early 2000s. While much of that work focused on decentralization, democracy, and more traditional governance, several programs included sustainability, environmental, or climate resiliency activities and deliverables.
Through the Sustainable Urban Management contract funded by USAID (1999 to 2004), ICMA worked on urban issues in various countries and offered the "Cities Matter" training program for local government managers on different topics, including local economic development, energy efficiency, environmental service delivery, and financing. Through this contract, ICMA also helped the Metropolitan Council of Johannesburg reorganize its solid waste activities into a single, unified utility. The success of this program would eventually lead to a second round of funding.
Under ICMA's CityLinks™ program, also USAID funded, hundreds of U.S. cities, counties, and associations were partnered with counterparts in developing and transitional countries to provide technical assistance in professional municipal management, including support for improving delivery of environmental services. In 2011, USAID issued the third and final CityLinks™ award, which was ultimately focused exclusively on climate change. The award enabled ICMA to work in Honduras, Jamaica, Indonesia, Philippines, South Africa, Tanzania, and Thailand. Results included the improvement of decision-making tools by incorporating scientific approaches to complement practitioner expertise; the development of adaptation planning tools; regional approaches to climate change; diagnostics assessments; training courses and more.
A major program under this award was the Climate-Smart Low-Carbon Cities project. This project supported several Chinese cities (Hunan/Chang-Zhu-Tan Cluster, Kunming-Chenggong District, Qingdao, and Zhongshan) with access to the skills, tools, and support they need to implement effective plans for large-scale greenhouse gas (GHG) reductions. The 21-month project was implemented by the Institute for Sustainable Communities under the oversight of ICMA.
Creating Healthier Environments
Over the past 10 years, ICMA has worked on a number of programs, both domestic and international, that have provided local governments with the tools they need to make the necessary changes to policies and practices to create more sustainable, resilient, and climate-adapted communities.
In the United States, from our solar energy programs that help local governments optimize their planning, zoning, permitting, and inspection practices to foster the growth of solar projects in their communities; to our brownfields work, where for 25 years we have partnered with the U.S. Environmental Protection Agency to bring together communities, developers, and others focused on cleaning up and repurposing defunct industrial properties, ICMA has helped communities contribute to the reduction of carbon emissions and create a healthier and cleaner environment for their residents.
Internationally, sustainability and climate resilience have continued to be key themes in many of our projects. Through the U.S. State Department-funded Young Southeast Asian Leaders Initiative Fellows Programs, ICMA has placed 500 young professionals in over 90 communities throughout the United States to learn about how U.S. cities and community stakeholders are tackling environmental and sustainability issues, ranging from food waste management to coastal resource management and air pollution, among many other topics. Two programs in particular stand out, however, for the lasting impact that they have had on the communities of each country, benefiting millions of people. Below are highlights of ICMA's work on these projects in the Dominican Republic and Philippines.  
Planning for Climate Adaptation in the Dominican Republic
With funding from USAID, ICMA teamed up with ICF Incorporated in 2015 on a project where we worked with three municipalities, the National District, and a number of national and local stakeholders to mainstream climate change adaptation into participatory land use planning processes. All four jurisdictions (with a combined population of 1,870,438) adopted climate adapted participatory land use plans, and three drafted land use planning ordinances that were subsequently approved. Three of these plans were the first municipal land use plans in the Dominican Republic and the first to be developed with citizen participation and to integrate climate adaptation. 
Collaborating with municipal teams and Dominican climate and planning experts, ICMA assessed the needs and gaps in each municipality, tailored a capacity building workplan, conducted climate vulnerability assessments, and helped the municipalities develop their land use plans and adaptation action plans. ICMA and ICF developed a land-use planning tool, which integrates climate change considerations into the planning process. The tool helps in assessing and accounting for climate vulnerabilities in designing land-use policies and practices—and addressing these risks in deciding how and where the community will grow.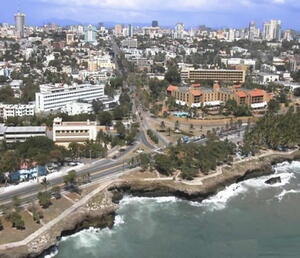 Four cities in the United States–Austin, Texas; Dubuque, Iowa; Fort Lauderdale, Florida; and Miami Beach, Florida, conducted CityLinks™ exchanges with the four project jurisdictions in the Dominican Republic, fostering knowledge sharing on such topics as flood prevention/watershed management, citizen participation, transit-oriented development and coastal protection, among others. The partnerships were as valuable to the Dominicans as they were to the U.S. city staff. Lee Feldman, city manager of Fort Lauderdale, Florida, at the time, when asked during a presentation in Santo Domingo why Fort Lauderdale engaged in this CityLinks™ experience, said, "Because we learn as much from our technical exchange partners as they do from us… These partnerships are vital to expanding our knowledge base by exploring useful solutions to strengthen our resiliency and ensure the long-term sustainability of our cities. It is not business as usual. We have to look for innovative solutions."
ICMA's commitment to work with and build local staff capacity, as well as create local partnerships, is a fundamental approach to its work around the world. ICMA institutionalized participatory planning into municipal structures and strengthened the capacity of the local government association and ICMA affiliate, the Dominican Federation of Municipalities (FEDOMU) to assist with scaling and replicating methodologies established by the project. Documents developed through the program have become key resources used in university courses and diplomas offered by local project partner, the National Technical Institute of the Dominican Republic (INTEC), and other universities. FEDOMU and INTEC have continued to implement the methodology in other municipalities, building on the foundations that were established by the project.
Strengthening Urban Resilience for Growth with Equity (SURGE) Project
ICMA's largest contract, which was funded by USAID, promoted sustainable development of key secondary cities through climate adapted responsive city development and land use plans. As a result of SURGE, over 3,583 people, composed mainly of city personnel, have the skills needed to use science-based information or implement risk-reducing actions to improve resilience.
ICMA worked with six secondary cities to provide them with the knowledge and tools needed to develop risk-sensitive, socially inclusive, and gender-responsive land use plans. ICMA helped them mainstream disaster risk-reduction and climate change adaptation throughout their local development planning processes, including their comprehensive land use plans, climate change action plans, local disaster risk reduction and management plans, and other plans and policies. SURGE developed an interactive training module on climate and disaster risk assessment (CDRA), which will help make the risk assessment process more achievable for the 1,634 cities and municipalities throughout the Philippines. Throughout the life of the project, 1,410,232 people received information and/or training/technical assistance to help them adapt to climate change.
In addition, ICMA staff and consultants on the SURGE project guided local governments and water providers through the development of water security master plans to serve as the basis for water resource management, development of water sources, and water demand and management. The project helped them mainstream climate-disaster resilience in water and sanitation planning and supported the formulation of public service continuity plans (PSCP) to guide water service providers in navigating emergency situations. These are critical in a country that has seen an increasing number of devastating typhoons that disrupt electricity and water supply, among many other services.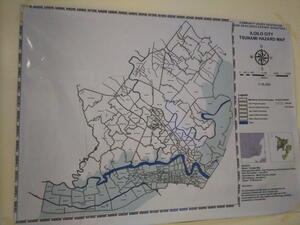 Finally, ICMA helped four cities develop greenhouse gas (GHG) inventories and management plans through a series of trainings, coaching, and consultation activities. As a result, 1,803.8 tCO2e were reduced, sequestered or avoided. Cities were able to identify and implement programs, plans, and activities that reduce or sequester GHG emissions (clean energy projects, mangrove reforestation, forest preservation, among others).
Over the years, ICMA has worked with communities around the world to help make them more sustainable and will continue to work with local governments to help them meet their sustainability goals and address the challenges of climate change.
New, Reduced Membership Dues
A new, reduced dues rate is available for CAOs/ACAOs, along with additional discounts for those in smaller communities, has been implemented. Learn more and be sure to join or renew today!