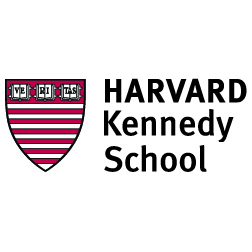 Don't miss this opportunity to learn about the renowned and rewarding Harvard Kennedy School (HKS) Senior Executives in State and Local Government program!
During a lively special session, "Get a Taste of the Harvard Kennedy School Senior Executives in State and Local Government Program," which takes place on Monday, September 26, from 11:15 a.m. to 12:30 p.m., program graduates and ICMA scholarship recipients will discuss how the program can enhance your career and help you better serve your community, while offering real-world solutions that can enrich your residents' lives.
The session is brought to you by ICMA Strategic Partners eCivis and The Ferguson Group (TFG), co-sponsors of the Harvard Kennedy School Scholarship program. TFG has underwritten the ICMA scholarship program since 2011; e-Civis came on board as a co-sponsor in 2016.
Session participants will include:
Peter Auger, city manager, Novi, Michigan
Norton Bonaparte, city manager, Sanford, Florida
Gayle Mabery, town manager, Clarkdale, Arizona
Karen Pinkos, assistant city manager, El Cerrito, California
Bill Ferguson, chairman, The Ferguson Group, LLC, Washington, D.C. (session leader)
James Ha, president and CEO, ECivis, Inc., Pasadena, California (session leader)
This year TFG and eCivis underwrote two tuition scholarships to the three-week HKS program, which balances traditional and hands-on learning to help seasoned public officials meet the changing needs of their constituents and communities. The scholarships enabled session participants Peter Agh, citymanager, Dvory, Slovakia; and Heather Worthington, deputy county manager, Ramsey County, Minnesota, to attend the 2016 HKS programs.

Add the HSK Session to Your Annual Conference Schedule
If you are registered to attend the 102nd ICMA Annual Conference in Kansas City, September 25-28, 2016, you can easily add the Harvard Kennedy School special session to your online conference schedule. Just follow the link above, click on the session title, and press the "Add to My Schedule" button in the lower right corner of the page. You can visit the "My Schedule" section of the site to view and print your conference schedule. You must be logged into the website to build your personal schedule.
If you haven't yet registered for the Annual Conference, the "add to my schedule button" will take you through the event registration process.