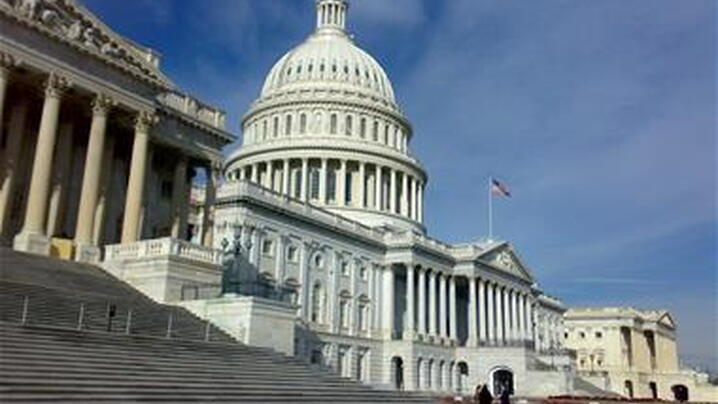 The House of Representatives overwhelmingly voted to keep the government funded through December 11.  The Continuing Resolution (CR) includes a one-year extension of the Fixing America's Surface Transportation Act. ICMA had joined the Big 7 associations representing local and state governments to urge Congress to pass a turnkey, one-year extension of the FAST law, The group also asked for increased investment levels while also ensuring the solvency of the Highway Trust Fund for the duration of the extension.  The CR will now be considered by the Senate.
Big 7 Supports Legislation that would Boost Federal Share of Disaster Costs
ICMA and the local and state government associations wrote to Congressional House leaders on September 29 in support of H.R. 8266, the FEMA Assistance Relief Act.  Introduced by Representative Peter DeFazio and a bipartisan coalition of members, the legislation would adjust the FEMA costs share for all Emergencies and Major Disasters declared in calendar 2020 to not less than 90 percent federal and 10 percent nonfederal.  The group also supports the provision that adjusts the FEMA cost share for all COVD-19 related Emergency and Major Disaster declarations to 100 percent federal.
Treasury Modifies FAQs on Reporting Requirements
There was good news from the U.S. Department of Treasury on September 21 with the release of updated FAQs that clarify and modify reporting requirements for the Coronavirus Relief Fund.
ICMA and the national associations representing local and state governments had voiced concerns about earlier guidance from Treasury's Office of Inspector General (OIG) that would have required new reporting and tracking of payroll expenses for public safety, public health, and human services employees who were "substantially dedicated to COVID-19 work."  The OIG's August 18 guidance was at odds with the U.S. Treasury's August 10 guidance that had offered more administrative flexibility.