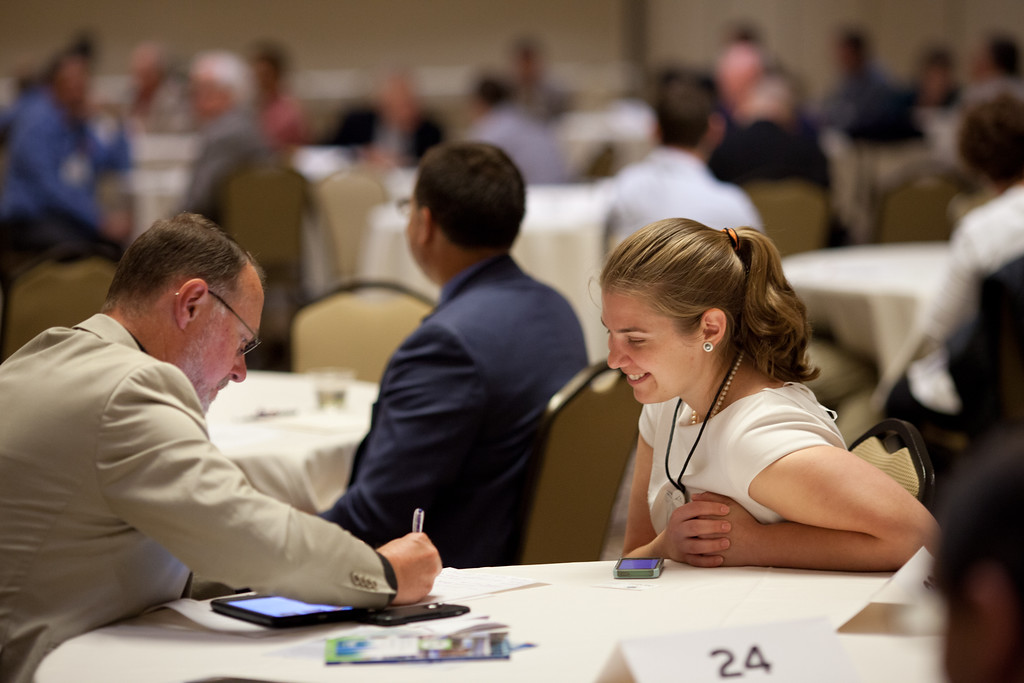 Coaching offers value for people at any stage in their careers. As in sports, coaching helps even the best players do better. Why? Because everyone can benefit from sharing best practices and gaining perspectives from others who can help them see their situation and opportunities from a fresh perspective. That's why we offer coaching sessions at the 2018 ICMA Annual Conference. See below for session and description details. 
Speed Coaching
Sunday 10:00-11:45
Speed Coaching is back in Baltimore! Like speed dating, but for your career! Coaches meet with a rotating cast of players seeking answers to nagging career questions. This event requires pre-registration. Sign up today to be a coach or to get coached.
ICMA Coaching Program and State Partners: Annual Planning Meeting
Monday 11:15-12:30
ICMA and its state partners in the ICMA Coaching Program will review the current year and plan the educational webinars and other coaching services for 2019. States will share information with each other on how they are using coaching resources for their own members and to develop local programs. Also, learn how you can tap into ICMA Career Services, the ICMA Coaching Program, and resources available through the state associations.
Presenters:
Peggy Merriss, City Manager, Decatur, GA
Frank Benest, ICMA Liaison for Next Generation Initiatives
Rob Carty, Director, ICMA Career Services and Next Generation Initiatives
Don Maruska, Master Certified Coach and Director, ICMA Coaching Program
Shopping for Talent Development Solutions
Tuesday 11:45-12:45
This panel will show you how to tap the many resources available to you to attract, develop, and retain top talent. Bring your 'shopping list' of what you're looking for, and we'll help you find what you need to fill it. Leave with an action plan to prioritize your next steps and get traction on this important topic when you return home.
1-1 Coaching in the Member Pavilion
Do you want insight from an experienced manager on a challenge you are facing at work or in your community? Do you have questions or need guidance on your career path? Then sign up today for an extended personal coaching session in the member pavilion. ICMA Coaching Program coaches will be available on Monday and Tuesday for 25-minute coaching sessions.
You must sign up in advance by emailing coaching@icma.org. Include your name and the reason you are seeking coaching so we can match you with the right coach. Topics could include resume review, job transition, positioning for promotion, or situations you are dealing with at work. Space is limited. Request a slot today!
Need one more reason to join us? You can save the most money on your registration by registering on or before August 23!