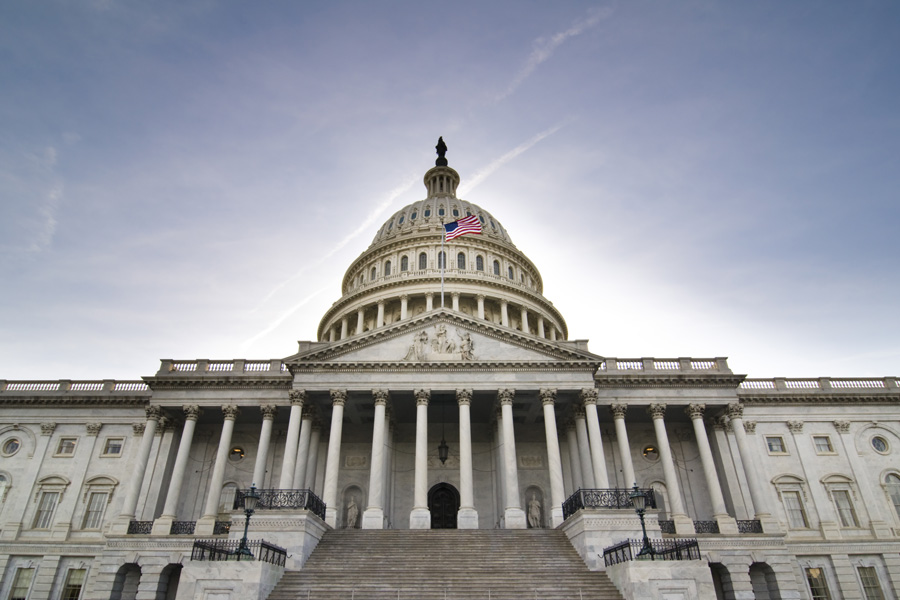 Even though a mob of Trump supporters stormed the U.S. Capitol on January 6, sober members of Congress and Vice President Pence reconvened a few hours later to certify Joe Biden's election as the 46th President of the United States. January 6 was momentous for another reason: The Senate will shift from Republican to Democratic hands with the election of two Georgia Democrats, Raphael Warnock and Jon Ossoff.
ICMA has scheduled a webinar with Sustainable Strategies DC for Friday, January 15, at 1:30 p.m. ET to provide an overview of the Biden/Harris Transition, the 117th Congress, and the prospects for aid to cities and counties.
Treasury Sets January 12 as Deadline for Rental Assistance Applications
The Department of Treasury has released information on the Emergency Rental Assistance Program and sent out an email to Coronavirus Relief Fund (CRF) recipients. This page provides information directly from the Treasury on the program and includes the list of eligible units of governments and grantee award terms (to be signed by the chief executive officer if recipient is a local government).
This link will take you to the submission process for receiving funds. Note the deadline to submit is listed as January 12, 2021.
COVID Relief Bill
Although the COVID bill has no direct aid for local governments, it includes the following provisions:
Extends the deadline for CRF spending through December 31, 2021.
Provides $69 billion health care funds to the CDC, state governments, and providers. That includes $9 billion for vaccine distribution and $22 billion for testing and tracing.
Provides $325 billion in aid to small businesses, including $284 billion in modified loans through the Paycheck Protection Program and $15 billion for closed theaters, museums, and performance centers, and more funding for nutrition and rental assistance programs.
$82 billion in education funding, including $54.3 billion for K-12 and $22.7 billion for higher education and reimbursement for improvements to the indoor environment.
$45 billion in transportation funding, including $14 billion for transit and support for aviation, airports, and Amtrak.
$13 billion for the Supplemental Nutrition Assistance Program.
$7 billion for broadband, including subsidies for low-income households and rural communities.
The bill eliminated the Federal Reserve's Municipal Lending Facility granted in the CARES Act. However, it allows the Fed to retain the ability to create emergency lending facilities under Section 3(3) of the Federal Reserve Act in "unusual and exigent circumstances" to extend credit to individuals, partnerships, and governments.
Omnibus Spending Bill
To continue programs for the rest of FY2021, an omnibus spending bill was signed into law on December 27. It includes increases in some important local government programs:
$3.45 billion for the Community Development Block Grant Program, up $50 million from FY2020, clarifying that CDBG monies can be spent to address homeless needs.
$1.35 billion for HOME Investment Partnership Program, the same as FY2020.
$3 billion for Homeless Assistance Grants, up $200 million from FY2020.
$346 million for the Economic Development Administration, up $13 million over FY2020.
$386 million for Community Oriented Policing Services, a $46 million increase over FY2020.
$484 million for Byrne Memorial Justice Assistance Grants, a $63 million decrease from FY2020.
The $2.3 trillion legislative package was passed by Congress on December 21. You can also read summaries of the provisions affecting local governments at GFOA and NACo.