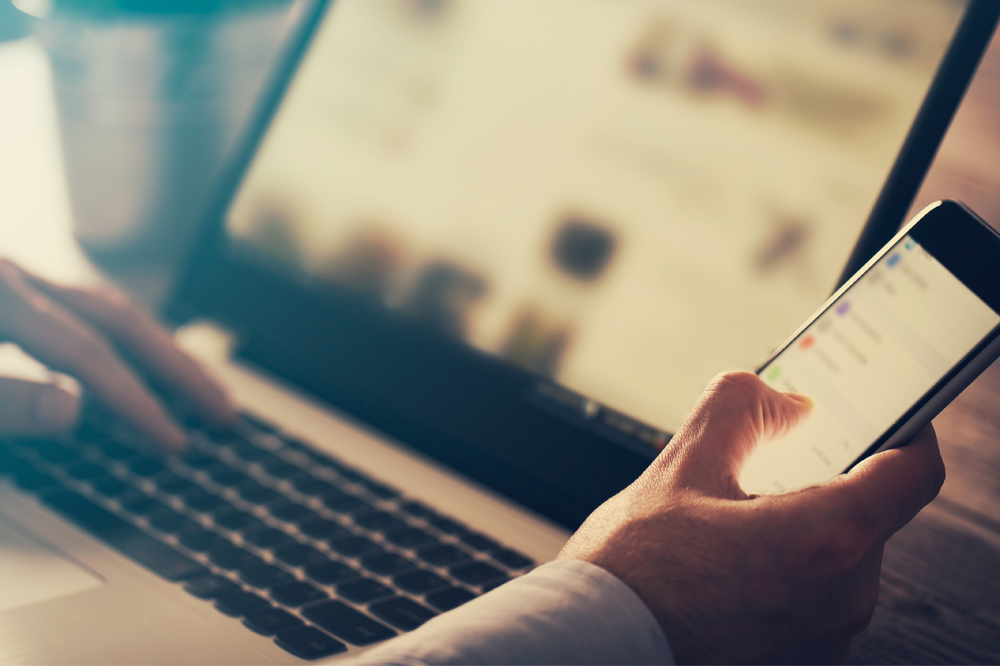 Late last year, ICMA, in partnership with OnBase by Hyland, conducted a survey to assess the information technology and e-government solutions being used by local governments. Because technology solutions have become essential to responsive and cost-effective local governments, this survey sought to understand the use of technology by local government, the ways in which technology is identified and purchased, and any barriers to eGovernment.
The results of this survey are meant to give an overview of the capabilities, priorities, and difficulties local governments have in technology solutions. One hundred and ninety local governments responded to the survey, helping to give us a picture of local government information technology and how it is helping local governments serve their residents.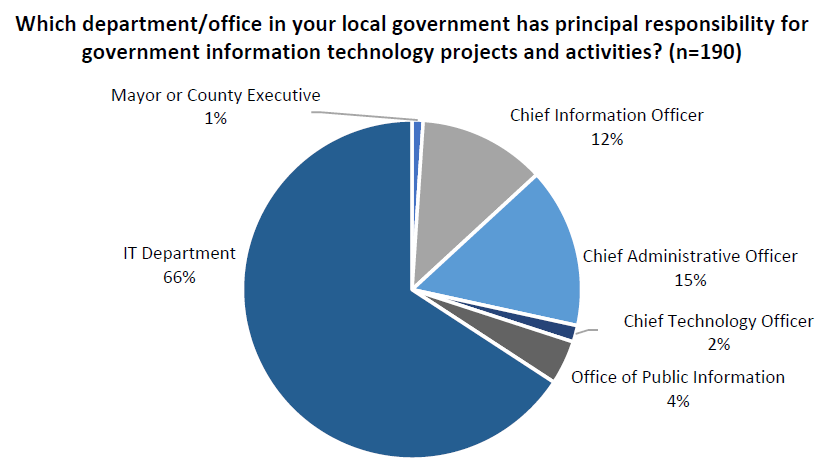 Many studies have looked at the necessity of online or eGovernment services as local government looks to be both efficient and responsive to their constituents. As our constituents have moved to online services for banking, shopping, and more, the expectations for our interactions with local government are the same.
The results of this survey give us a glimpse into the organization of local government IT capability and the ways local governments are responding to their constituents' needs through eGovernment. Survey respondents indicated that they are still relying on their IT departments for IT project management and information but are also using selected vendors and application service providers to offer more solutions.

As you examine your own IT efforts, this survey suggests that an enterprise committee, department needs assessments, and research coupled with pre-purchase cost benefit analysis are the approaches favored by most. Conducting a cost-benefit analysis is common, with availability of funding being an important factor in selection and purchase. The selection of projects to pursue is driven by research, but also with an eye towards the need to replace legacy solutions.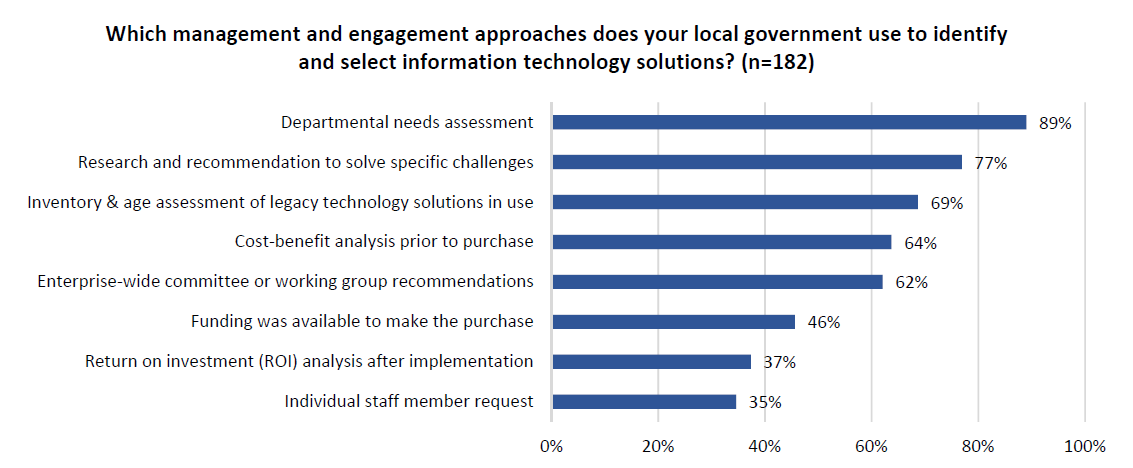 Survey results indicate that solutions related to constituents and the legislative process, public information, or revenue are present in more than half of the respondents' portfolios, including online viewing of public meetings and searching for public documents, paying taxes and fines online as well as collecting comments or using online forums for citizen engagement. Less common are applications that could drive community and economic development by starting those processes from your website.
Finally, the survey explored the challenges to implementing eGovernment solutions. Because this question asked for rating and ranking, multiple factors could be identified as important by respondents. Not surprisingly, lack of financial resources was the single most common barrier identified with lack of technology, and issues around cyber-security distantly ranked next. Staff resistance to change was mentioned by more than half of the respondents but not always ranked as the number one challenge.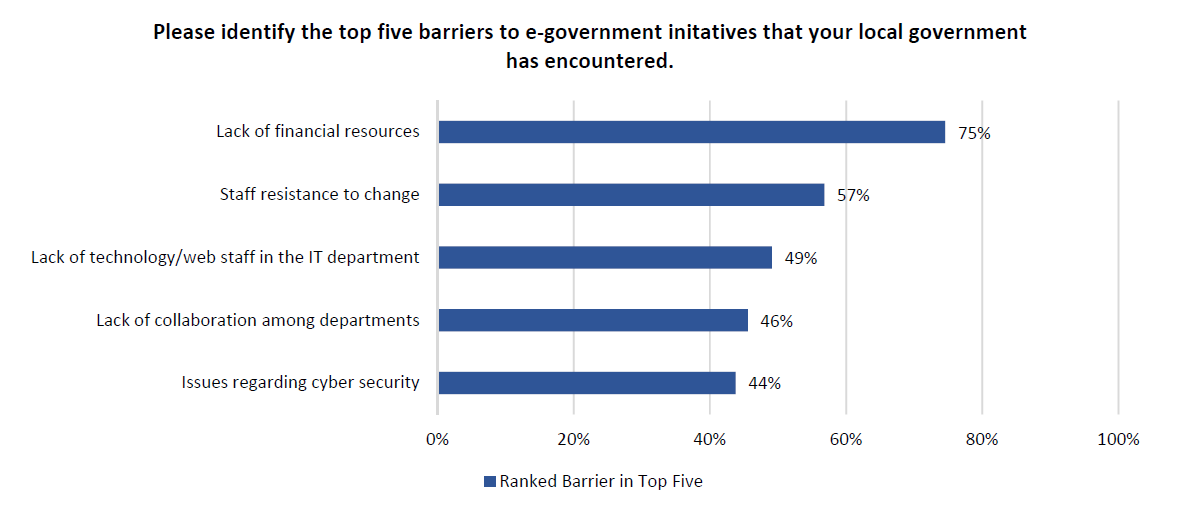 Overall, the survey shows that while the challenges for local government are typical and long-standing, the opportunity and interest in eGovernment is strong and many have moved forward to offer online services to their residents.
Want to download the 2017 Government Technology Solutions Survey Summary Report of Results?