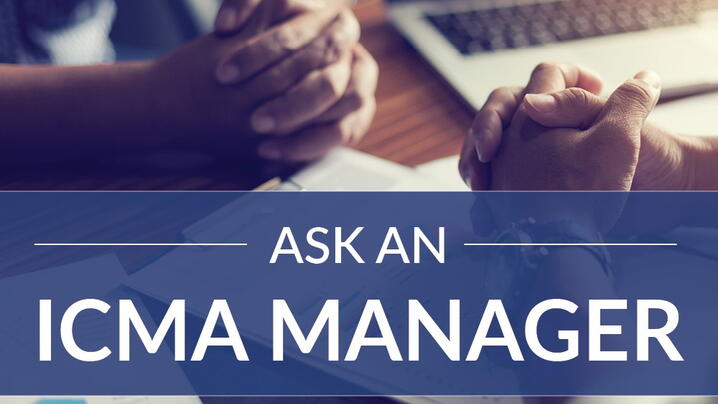 ICMA has launched a new feature for the ICMA blog called "Ask an ICMA Manager" that will feature content from a current or former local government manager on a management topic or a question submitted by blog readers. The goal of this feature is to provide practical advice on issues that are most relevant to you.
To help us kick off this column, send an email to Niles Anderegg at nanderegg@icma.org with suggested topics or questions. Also feel free to send an email If you would like to write a piece for the blog.
Blog Posts:
---
Get more content like this in your mailbox!
2022 ICMA Annual Conference Content Available On-demand Through December 31!
In-person and digital attendees were emailed credentials for the conference online platform on 9/12/2022. New users can still register for on-demand access.
JOIN ICMA TODAY!
ICMA provides the tools, resources and connections to help you become part of the international network of 13,000+ local government management professionals.