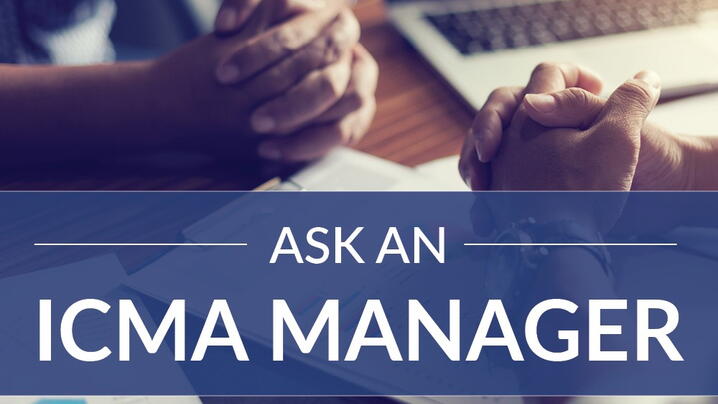 ICMA has launched a new feature for the ICMA blog called "Ask an ICMA Manager" that will feature content from a current or former local government manager on a management topic or a question submitted by blog readers. The goal of this feature is to provide practical advice on issues that are most relevant to you.
To help us kick off this column, send an email to Niles Anderegg at nanderegg@icma.org with suggested topics or questions. Also feel free to send an email If you would like to write a piece for the blog.
Blog Posts:
---
Get more content like this in your mailbox!