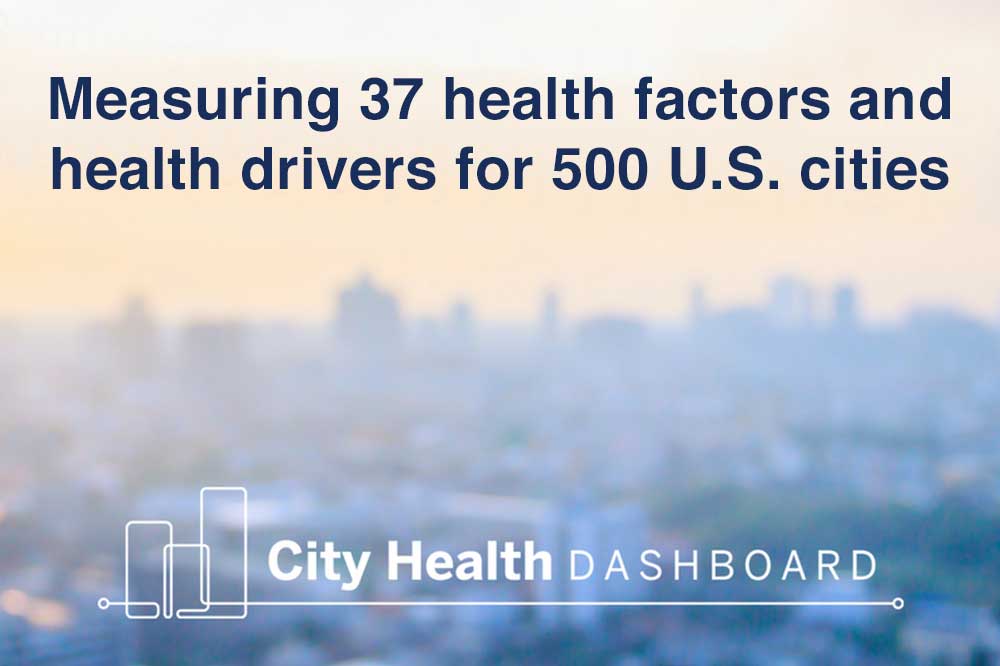 What does average life expectancy at birth say about a neighborhood's health?
For the first time, local officials have an evidence-based way to address that question, using the City Health Dashboard, a unique online tool that harnesses the power of local data to improve public health. With new data from the U.S. Small-Area Life Expectancy Estimates Project (USALEEP), health officials and city leaders across the country can dig into life expectancy gaps within their communities, neighborhood by neighborhood, and—more importantly—the social factors underlying these differences.
So, for example, in Washington, D.C., life expectancy at birth varies by as much as 28 years, depending on the neighborhood. On average, residents of the city's southeast section can expect to live 63 years, while people living just a few miles north are expected to live an average of 91 years.
And, as it turns out, the D.C. neighborhood with the shortest life expectancy also has a child poverty rate of 70 percent, whereas the neighborhood with the longest life expectancy has a child poverty rate of 0.
Knowing that, combined with other Dashboard information on metrics like housing affordability, mental health, and education, city officials have an opportunity to develop targeted strategies for improving health and well-being in the neighborhoods most in need of support.
D.C. is not alone. Across the country, cities have huge life expectancy disparities. From Phoenix, Arizona, to Decatur, Illinois, Dashboard data show how people living in one part of a city can expect to live up to 20 years longer than people living only a few blocks away.
Why We Need Data on Social Factors That Affect Health
We know that health is about more than medical care—it's about all the places where we live, learn, work, and play. Opportunities for having quality education, safe and affordable housing, good jobs, and healthy foods influence how well we live and how long we can expect to live.
The Dashboard is a web-based resource that pulls together data from national sources for 37 health-related metrics for the nation's 500 largest cities. Data on child poverty, housing affordability, diabetes, mental health, life expectancy, and other metrics can uncover health challenges and the links between them. Armed with such information, policymakers can increase their understanding of local disparities and make strategic decisions about community safety, access to health care, and other factors that affect residents' health and life expectancy.
For example, they may determine that a neighborhood would benefit greatly from upgrades to parks or other recreational facilities. Or they may discover that residents in a community lack access to fresh, affordable foods and look for ways to bring in a new neighborhood grocery store or farmers' market.
These media stories illustrate what cities are learning by using the new Dashboard life expectancy data:
In Decatur, Illinois, where average life expectancy ranged from 66 to 88, the neighborhood with the shortest life expectancy spans also had high rates of unemployment and children living in poverty.
There are a number of potential contributing factors behind the 23-year life expectancy gap in Phoenix, Arizona.
An analysis of 11 cities in Indiana found serious life span gaps both within and across those communities.
The Dashboard Consortium
ICMA is a member of a consortium that developed the Dashboard under a grant funded by the Robert Wood Johnson Foundation and led by the Department of Population Health at the New York University School of Medicine. Other partners included NYU's Robert F. Wagner Graduate School of Public Service, the National League of Cities, and the National Resource Network, of which ICMA is a member.