Join us in Long Beach for Placemaking at the Local Level: Livable Communities, Thriving Economies
This conference investigates how local governments enhance the quality of life in their communities by addressing critical issues such as climate change, housing, aging infrastructure, and economic development.
New, Reduced Membership Dues
A new, reduced dues rate is available for CAOs/ACAOs, along with additional discounts for those in smaller communities, has been implemented. Learn more and be sure to join or renew today!
Latest Podcast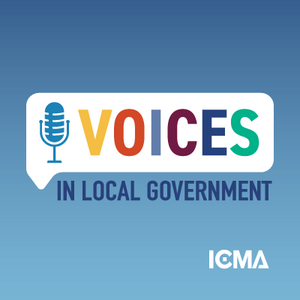 This episode of Voices in Local Government focuses on more efficient ways for local governments to buy the products and services they need to better serve their communities.

Subscribe to PM Magazine
Get the official, award-winning magazine of ICMA, a trusted source of local government management information.
Put Your Job in Front of the Right People
The Job Center is the best place to reach local government professionals. Post your featured job in minutes with more visibility through promoted search results, email, and more.
Notice regarding website upgrades from MissionSquare Retirement (formerly ICMA-RC)
Please note that MissionSquare Retirement, formerly ICMA-RC, recently upgraded their secure websites. The ICMA website is not impacted by these changes. If you have any questions for MissionSquare regarding your retirement plan account, please visit www.missionsq.org. Thank you.