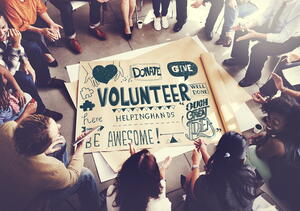 An effective volunteer engagement program must be approached from the perspectives of the organization, the population served, and the volunteer. Moving from the outward interests of these constituents and focusing in on the overlap of needs can create the perfect volunteer position—one that serves the organization and the community, as well as the volunteer. Download this free guide, adapted from "InFocus Report: Build a Successful Volunteer Program to Drive Growth and Recovery," to truly breed a culture of volunteerism within your organization and community.
What's Inside:
Expectations of volunteers.
Measuring volunteer impact.
Using citizen input.
Recruiting volunteers.
A 10-step checklist for building a successful volunteer program.
Conducting a community needs assessment.
Strategies and tactics to ensure long-term success of a volunteer program.