By Autumn Monahan and Warren Kagarise
City of Issaquah, WA
We've all been there.
Our city is searching for citizen feedback on important issues, but we keep hearing from the same cast of characters — or worse, nobody at all.
Meanwhile, most of our audience simply doesn't have the time to join the conversation. They're busy with work, dishes, meals, workouts, children and studying. Life gets in the way.
In April 2013, Issaquah launched eight social media accounts, with a simple goal: engagement. Now, in the past 90 days, we've had more than 1.8 million impressions with our community of 35,000 people.
We're able to put our message in our citizens' hands — literally — on their smartphones.
Are you ready to join your community's conversation? Or boost your existing social media efforts? Here's what we've learned:
Images Rule
Have an important message to post on social media? Use an image or video.
Most social media platforms are built for sharing images – not tons of text. The quicker you can convey a message on social media, the better.
For example, each of Issaquah's videos typically reaches about 5,000 people on Facebook. Text or a simple link, however, only reaches about 9 percent of that audience.
Remember: Even a simple smartphone photo or short video is often enough to help your post reach more people.
Experiment With New Platforms
Issaquah's Instagram account started as an experiment, and now it's a vital — and vibrant — platform for our communications team. We share images of our beautiful city almost daily.
Through Instagram, we've not only connected with a younger audience, but also found fans from around the globe. Plus, we've embedded our Instagram feed into our website to keep our homepage timely and interesting.
Don't be afraid to try something new! After speaking with our city's Youth Advisory Board, we're now trying out our next experiment: six-second looping videos on Vine.
Commit to Excellent Customer Service
Unlike City Hall, our social media presence doesn't shut down at 5 p.m. In fact, most of our questions and customer service requests are posted after hours.
Don't have dedicated staff to run your accounts? Create a team of engaged and tech-savvy employees to manage your accounts, and trust them to answer questions at night and on the weekends.
Metrics Matter
Use analytics to your advantage.
Issaquah posts its top stories to Facebook at around 9 p.m. on Fridays. Why? That's when most of our followers are typically online.
Each community is different.
We know that unlike Facebook, we have more male followers on Twitter and YouTube.
Know your audience and target your message accordingly. Facebook's analytics, Sprout Social, and other programs can get you started.
Make it Fun
In Issaquah, community policing is a priority.
Simply stating that fact, however, doesn't tell an impactful story.
Lucky for us, one of our officers was caught on our lobby's security camera playing games with some kids. The hilarious video went viral, and the community's support for our law enforcement was overwhelming.
Fun posts will always keep your followers — and yourself — engaged.
Autumn Monahan and Warren Kagarise are members of Issaquah's Communications Team. As former journalists, they love using social media to tell their community's stories. Follow them @cityofissaquah.
Also see Issaquah: When Zero Means Progress
Meet the Manager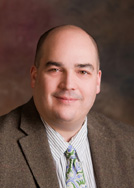 Robert Harrison
City Administrator
Robert Harrison has been Issaquah's city administrator since 2010. He has also served as city administrator for Mosinee, WI (1996-98), and city manager for Wyoming, OH (1998-2010). Harrison received his Bachelor of Arts degree from Marquette University in 1991 and his Master's in public administration from the University of Wisconsin-Milwaukee in 1994. In 2002, he completed the Senior Executive Institute, an intensive two-week program for and by senior local government managers under the auspices of the University of Virginia's Weldon Cooper Center for Public Service. He has served as president of the Ohio City/County Management Association and vice president of ICMA for the 2013-14 term.