Kanawha County, West Virginia
The powerful June 2012 derecho that ripped through the eastern half of the United States left parts of Kanawha County, WV, (pop. 191,275) without electricity for as long as a week. Downed trees and power lines trapped people in their homes; businesses closed; and residents were scared and desperate for essentials like power, water, and gasoline.
From the moment the destructive storm hit, Jennifer Sayre, one of the youngest managers in Kanawha history, led the emergency response effort. Over the course of 11 days, working 16-18 hours each day, she helped 911 operators answer calls, directed emergency personnel, and communicated vital messages to the communities in Kanawha. Through a steady stream of email and social media messages, she let media outlets and residents know where people could find shelter, ice, and water.
In her role as county manager, she decided which resources were needed to respond to the storm and where those resources should be deployed. She was in constant contact with the fire and police departments, and other officials within the municipalities to monitor damage throughout the county, making sure they had the resources they needed. Sayre also contacted officials at the Federal Emergency Management Agency to see if it would provide assistance to individuals who suffered during the storm.
Sayre's leadership helped see the county through this crisis by ensuring that the county government was open, accessible, and responsive to the needs of the people in Kanawha.
Meet the Manager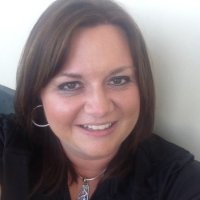 Jennifer Sayre
County Manager
Jennifer Sayre is a lifelong resident of Kanawha County and started working for the county in 2000 as a college intern. Upon graduating in 2002, she was hired as the grant coordinator for the Kanawha County Commission, and was promoted to deputy county manager in 2008. She served in that position until 2010 when she was unanimously promoted to county manager. As county manager, Sayre is oversees 70 county employees and also plays a major role in developing and presenting the $45 million budget for the county.