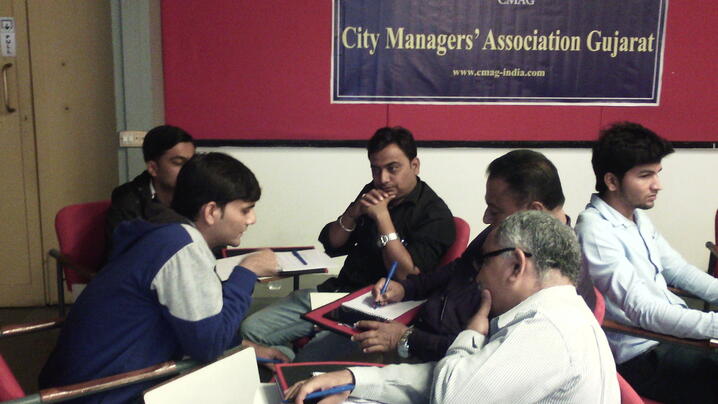 Under an agreement with the CEPT Research & Development Foundation (CRDF), ICMA worked to enhance the capacity of local government managers, supervisors, and administrators, as well as students, to better manage cities in India. The foundation takes its name from CEPT University, based in Ahmedabad, in Gujarat state.
ICMA conducted a stakeholder analysis and an assessment of training needs, outlined a 12-module training curriculum, and piloted a module on change management. ICMA led the delivery of training to students and current practitioners working in Indian local governments.
For additional information, contact global@icma.org.