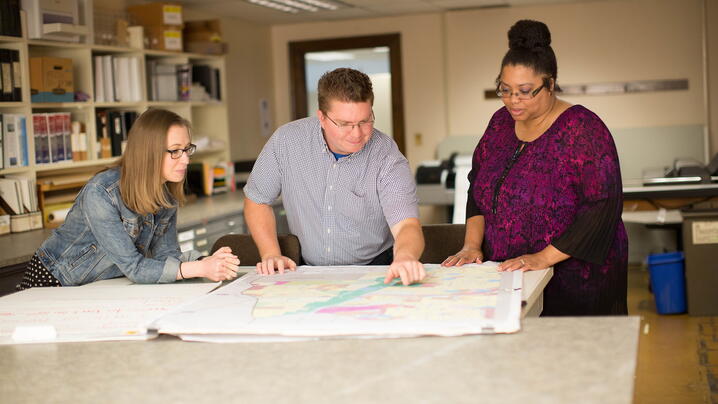 Take the Next Step in Your Local Government Career
Whether you consider yourself a specialist in human resources, finance, public works, planning or any other area, with ICMA membership, you'll find the tools you need to build your leadership skills and advance your career. ICMA is the largest local government leadership and management network with 10,000+ of your peers willing to share their knowledge and expertise. 
Effective July 2015, ICMA is offering an affordable dues rate of $200 for department directors.  
When you join ICMA, you become an integral part of the international network of local government management professionals who are committed to: 
Excellence in local governance.
Standards of honesty and integrity in local governance as expressed in the ICMA Code of Ethics.
Professional and personal development.
Advocacy for professional local government management. 
Re-join ICMA: Welcome back! If your membership lapsed and you wish to be reinstated please call us at: 800-745-8780  or 202-962-3680 (in Washington DC). 
Your Membership Investment 
Department Head Membership: $200
Entry-level to mid-management staff:

 Initial membership year: $150
Year 2: $175
Years 3+: $200
An ICMA Membership is the Perfect Complement to Your Professional Association Membership
As a local government professional, ICMA recognizes that many of you might already belong to a professional association to get the tools, technical skills, and support you need to do your job every day. 
As more and more department heads are being tapped to step into crucial leadership roles, here is the opportunity to add an ICMA membership to your professional toolkit to
Build your leadership and management skills.
Expand your professional network.
Gain access to the specialized leadership development training that ICMA offers, preparing yourself for today's and tomorrow's challenges and rewards. 
ICMA is pleased to continue serving our current Affiliate members, who hold department director positions, at a lower rate and to welcome new members in the future.
The cost involved with gaining access to needed resources can be particularly challenging for early- to mid-career professionals. To provide comprehensive career tools and to help those in local government better frame their professional identity, ICMA offers these benefits to department heads and other local government staff:  
Access the Career Coaching Community on the Knowledge Network.
Questions about Membership?
Call the Member & Customer Support Team at 800-745-8780; 202-962-3680 (in Washington DC) or by email: membership@icma.org.
Already a member? Make the most of your membership just: get started, get connected, and then engage.