Keynoters
Jim Malloy, City Manager, Lexington, Massachusetts, ICMA President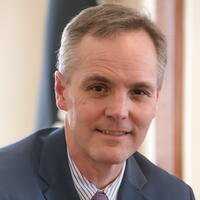 Over 32 years of experience managing local government, Master's Degree in Public Administration from the University of Colorado and has worked in three states as a Manager - Colorado, New York and Massachusetts.  Is a Credentialed Manager with the International City/County Management Association (ICMA) and has served as the Northeast Regional Vice President for ICMA and is currently the President-Elect of ICMA as well as Chairing the Boston 2013 ICMA Conference Host Committee and the Baltimore 2018 Conference Planning Committee.  He also served on the MA Municipal Association (MMA) Board of Directors and as the Chair of the MMA Fiscal Policy Committee and as President of the MA Municipal Management Association.
 
DAY 1: Troy Brown, City Manager, Moorpark, California; ICMA President-Elect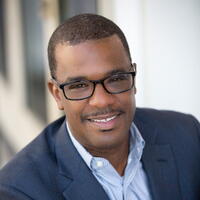 Troy Brown was appointed as City Manager for the City of Moorpark in 2018. Brown has over 25 years of public sector experience that began in the City of Santa Clarita, CA. He has served as Assistant to the City Manager for the cities of Riverside and Elk Grove, Assistant City Manager for the City of Livermore, and City Manager for the City of Tracy. Mr. Brown is the Chief Executive Officer of a municipal corporation of 56 employees, an annual operating and capital budget of approximately $48 million, and a city population of 37,000 residents. Appointed by the Mayor and City Council, Mr. Brown is responsible for improving the community's public infrastructure and enhancing quality of life for residents. Throughout his municipal career he has appointed executive leadership, reorganized City departments, oversaw construction of numerous capital improvement projects, enhanced transparency and elevated the professionalism of local government. Brown has served on numerous community organizations and policy committees with the League of California Cities. In addition, Brown was a West Coast Regional Vice President for the International City/County Management Association (ICMA) and will serve as the President of ICMA in 2021/2022. Mr. Brown has also served as a Director of the VantageTrust Co, an investment company that provides for the commingled investment of $50 billion in assets of retirement plans administered by ICMA-Retirement Corporation. Brown has a Bachelor's degree in Political Science from California State University, Northridge and a Master's of Public Administration from California State University, San Bernardino. He is married to his wife Toni and has two children, Kenneth and Ally. In his downtime he enjoys boating, traveling and is an avid golfer.
 
DAY 2: Melissa Wiley, Deputy Town Administrator, Erie, Colorado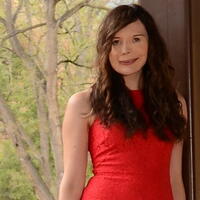 Melissa Wiley is the Deputy Town Administrator for Erie, Colorado. Prior to joining Erie, Melissa served as the Director of Denver Peak Academy, the City and County of Denver's innovation and analytics team. Melissa started her career working for the U.S. Economic Advisor to Northern Ireland under President Clinton. She then went on to work for the U.S State Department and the Policy Lab Division of the Children's Hospital of Philadelphia before returning home to Colorado to pursue a career in local government. She holds an MPA from the University of Pennsylvania.   Melissa is the granddaughter of a Japanese immigrant. She helped her grandma navigate the United States and developed a deep appreciation of Japanese culture and the challenges that come with navigating complex government processes with language and cultural barriers. These experiences inspired her to improve the government experience for all people. Melissa also survived a childhood dog attack that left her permanently disfigured. In her spare time, she runs interactive sessions for kids on overcoming bullying through storytelling. She is currently writing a memoir about her experience and was recently published in a literary journal. She lives with her husband, daughter, and dog in Erie, Colorado.
 
Education Session Speakers
Andrea Alicoate, Diversity & Community Engagement Administrator, Mesa, Arizona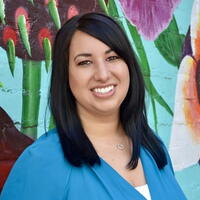 Andrea Alicoate is the Diversity & Community Engagement Administrator for the City of Mesa with over a decade of experience in community engagement and diversity initiatives. Andrea is responsible for the citywide coordination of internal and external inclusion efforts and specializes in project management and the administration of public programs. A strong believer in the power of collaboration, Andrea has a passion for developing platforms that empower staff, incorporates diverse perspectives, listens to the community voice, and elevates the greater organization.  Andrea holds a BA from Arizona State University, an MPA from California State University Northridge and more recently completed a diversity certification program through Yale University. 
 

Julie Bosland, Associate Director for Public Sector Innovation, Living Cities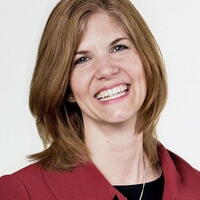 Associate Director for Public Sector Innovation, joined Living Cities in January 2017. In this role, she leads Living Cities collaborative work with members – 19 prominent foundations and financial institutions – and national partners in support of the organization's mission of closing racial gaps in income and wealth. Julie has a passion for helping city leaders improve outcomes for residents, with more than a decade of experience working directly with municipal officials through the National League of Cities (NLC), as part of NLC's Institute for Youth, Education and Families and as the founding director of NLC University. Committed to public service, Julie served in the Mayor's Office in Philadelphia, the U.S. Department of Health and Human Services, and the White House Domestic Policy Council. She also worked to catalyze widespread economic security and upward mobility at ThinkShift, an initiative of the DeBruce Foundation. Julie earned her bachelor's degree from Swarthmore College and her master's in public affairs from Princeton University. As a Watson Fellow, she also spent a year in India studying methods of empowerment within the caste system.
 
Jonathan Butler, Equity Manager, San Antonio, Texas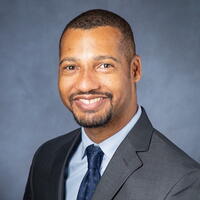 Jonathan Butler is a native of Atlanta, GA and has over 20 years of experience cultivating and strengthening relationships with diverse constituencies.  As an Equity Manager for the City of San Antonio, he develops and promotes strategies to increase equitable outcomes citywide. Prior to joining the Office of Equity, Jonathan managed the Neighborhood Services and Development Division for the City of Chattanooga where he expanded affordable housing and neighborhood revitalization opportunities and created leadership training programs for residents.  He has been at the frontline of racial and social justice issues since his days as a student leader and organizer at Emory University, where he received his Bachelor of Arts Degree.  He also earned a Juris Doctorate Degree from American University and is a licensed attorney in Georgia and Virginia.
Mary Elizabeth (Liz) Cedillo-Pereira, J.D., Chief of Equity & Inclusion, Dallas, Texas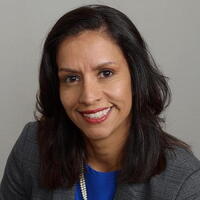 Liz Cedillo-Pereira has twenty years of experience at the federal, state, and local level in law, policy development, social justice and community and civic engagement. An attorney and local government official, Liz currently serves as the Chief of Equity and Inclusion for the City of Dallas. Her executive leadership includes oversight of the Office of Environmental Quality and Sustainability, the Office of Equity and Inclusion including the Resilience, Equity, Human Rights, Fair Housing and Immigrant Affairs divisions, the Office of Ethics, and 311 Customer Service. She also serves as the executive liaison to the Workforce, Education, and Equity City Council Committee and the Ad Hoc Committee on COVID-19 Recovery and Assistance.
Since the onset of the COVID-19 pandemic, Liz and her team are developing a digital equity plan, providing direct cash assistance to immigrant families ineligible for federal stimulus funds, deploying an eviction assistance program to ensure responsive and inclusive recovery efforts. With the unanimous passage of the racial equity resolution in March 2021, Liz along with other city leaders, will oversee the development of a racial equity plan for the City of Dallas.
A proud Dallasite, Liz is Board Certified in Immigration and Nationality Law by the Texas Board of Legal Specialization; received her Bachelor of Arts in English & minor in Latin American Studies from the University of Pennsylvania; and earned her Juris Doctorate from Southern Methodist University Dedman School of Law where she was selected as outstanding woman graduate of her class.
Benjamin Duncan, Chief Diversity and Equity Officer, Multnomah County, Oregon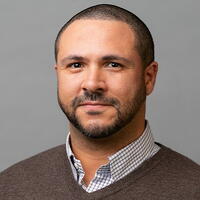 Ben Duncan is the Chief Diversity and Equity Officer for Multnomah County. He has been with the county since 2004 when he began his career in Environmental Health as a community health worker. He has since worked as a health educator, policy analyst and manager of the Health Equity Initiative. In each of these roles, his work has always focused on the relationships between our social, economic, and environmental conditions and racial and ethnic disparities.
Ben was a founding board member of OPAL Environmental Justice Oregon, an organization that organizes people with low incomes and people of color to build power for environmental justice and civil rights in the community. He also serves on the Oregon Commission for Black Affairs, the Oregon Environmental Justice Task Force, and is Chair of Oregon Public Health Institute's Board.
Ben Duncan lives with his better half, Dr. Katherine Rodela and their son Rudolfo, in Southeast Portland.
 
Chris Fabian, Co-Founder, ResourceX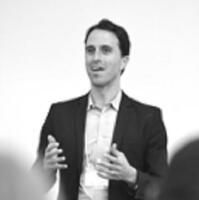 Priority based budgeting (PBB) is a leading best practice in local government and a powerful lever for change. ResourceX provides the software solution and powerful analytic tools to implement a priority based budget using data and evidence to transparently and exponentially improve results for citizens and the community. We have partnered with over 250 local government organizations across North America to align resources with results, providing a platform to reprogram #localgov!

 
Genesis D. Gavino, Resilience Officer, Dallas, Texas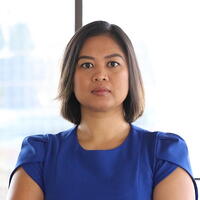 Genesis currently serves as Resilience Officer where she works closely with the executive team across the organization to implement the Resilient Dallas Strategy and establish a compelling resilience vision for the city by working across all departments and with the local community to maximize innovation and minimize the impact of poverty on financial insecurity, health and wellness, employment, transportation, and government performance. She previously served as the Assistant to the City Manager and Chief of Staff where she managed the Council Agenda Office, Local Government Management Fellows Program, departmental budgets and worked with the executive team to advance the City's strategic priorities.  Genesis is a founding member of the International Network of Asian Public Administrator's, an affinity group affiliated with the International City and County Management Association. Genesis holds a bachelor of arts in business administration with a focus on management and operations from Washington State University; and a master's in public administration and certificate in nonprofit management from the University of Washington.
Aimee Kane, Equity Program Manager, Boulder, Colorado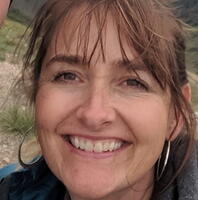 As the City of Boulder's Equity Program Manager, Aimee Kane is a trusted, compassionate and collaborative equity accomplice dedicated to addressing institutional racism and optimizing outcomes for those who experience the most marginalization. She is committed to advancing racial equity and improving outcomes for people by investing in their power through education, outreach and data driven strategic policy and program design.  Although she was born in Ohio, Aimee considers herself truly from Colorado as she moved there when she was 6 months old and grew up in the mountains of Estes Park, a small mountain town located 45 minutes west of Boulder. Aimee graduated with a BA in Communication Disorders and Speech Science from the University of Colorado and has been with the City of Boulder since 2005. People are what's most important to Aimee who passionately believes none of us should have to go it alone.   
 
Sarah Martin, Vice President of Health Solutions, mySidewalk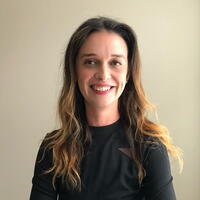 Dr. Sarah Martin is currently VP of Health Solutions at mySidewalk—a technology firm specializing in data-informed policymaking. She was previously the Deputy Director of the Kansas City, Missouri Health Department and an Assistant Professor of Health Services Research at the University of Missouri, Kansas City's Bloch School of Management. Her work focuses on the intersection between social structures, economic policy and health outcomes. She has been published in Social Science and Medicine, The Journal of Public Health Management and Practice, and numerous medical journals. Dr. Martin received a Master of Public Policy, a Master of Public Health in Epidemiology and a PhD in Public Policy from the University of California, Berkeley. She currently serves as a Gubernatorial Appointee to the Missouri Board of Healing Arts where she was elected as President of the board for the 2019-2020 session.
 
Manisha Paudel, Chief Equity Officer, Des Moines, Iowa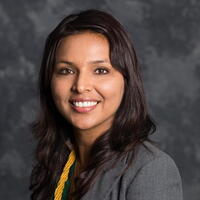 Manisha Paudel is the Chief Equity Officer for the City of Des Moines, IA. She has served in multiple municipalities since 2012 and received her graduate degree in Public Service Management from DePaul University. Prior to serving in local government in the U.S., Manisha gained her professional experience with UNICEF in Timor-Leste and Eritrea. With a long-term goal to advance and promote equity in local communities throughout the world, Manisha supports international fellows' program and has traveled to other Southeast Asian countries for similar experience. 
 
Martha Perego, Director of Member Services and Ethics, ICMA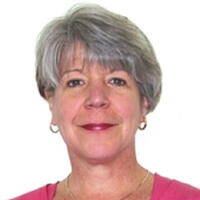 Martha has devoted her professional career to local government. For the first 17 years of her career, Martha worked as a municipal manager, assistant manager, finance director and budget analyst serving local governments in Georgia and Pennsylvania. Martha currently serves as ICMA's Director of Member Services and Ethics. In this capacity, she provides advice, guidance and training to ICMA members on applying the principles of the ICMA Code of Ethics to the local government profession.
 

Diane Powers, Retired, Director, Office of Equity & Human Rights, Tacoma, Washington
 
Diane Powers recently retired as the director of the City of Tacoma's Office of Equity & Human Rights. She led the effort to establish the equity office and has helped drive systemic change toward greater justice and access for communities of color and other marginalized people within the city. This progress has been marked by extensive and ongoing community and police dialogue entitled, "Project PEACE" and through the implementation of city wide equity training for most of the city workforce titled, "Equity 101". Ms. Powers' activism in race and social justice has been life-long and has included work as the Assistant Director of the City of Tacoma's Human Services Department. Previous to this Diane was Executive Director of Nativity House, a daytime shelter and service provide for residents experiencing homelessness. She also worked as a Deputy Director for the broad ecumenical service provider Associated Ministries. Over the past decade Ms. Powers has advocated passionately to eliminate youth homelessness and was a catalyst for the creation of the City of Tacoma's first youth shelter in 30 years. Diane is a strong proponent for the power of the arts, especially as it impacts young people of color. Ms. Powers was a member of the first Black Arts/West dance company, which helped to propel her into an early career as a professional dancer. She served as the board President for the Broadway Center for the Performing Arts and is also the past president and proud member of the Tacoma/Pierce County Chapter of the American Leadership Forum. She continues to work with her colleagues and cohorts to further a strong network of equity advocates throughout the city.
 
Kweli Rashied-Henry, Racial Equity Officer, Durham County Government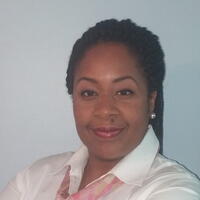 Dr. Kweli Rashied-Henry is the Racial Equity Officer for Durham County Government. In this role, she leads and coordinates efforts to advance racial equity across the jurisdiction by integrating equity principles into operations, procedures, policies, programs, projects, and services. The County's racial equity goals are accomplished, in part, through the application of best practices, training and staff development, and tracking and measurement of outcomes. For over 20 years, Dr. Rashied-Henry has focused on serving under-resourced communities and developing and implementing equity solutions towards improving health outcomes. Dr. Rashied-Henry previously served as the Director of Health Equity for March of Dimes, a leading non-profit organization committed to improving the health of all moms and babies.
 
Elizabeth Reynoso, Co-Lead, Closing the Gaps Network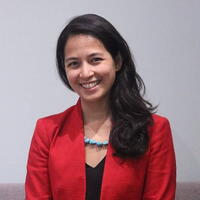 Elizabeth Reynoso co-leads the Closing the Gaps Network. The Network is a ten-year effort launched that builds upon Living Cities' decade long work at the intersection of municipal innovation, economic and racial justice. The Network brings together leaders from cities across the country who are committed to imagining what an antiracist society might look like, and to playing an important role in building it through the transformation of government policies, practices, and operations. Prior to joining Living Cities in 2015, Elizabeth served as the first Food Policy Director for Newark, NJ under then-Mayor Cory Booker. In the Baraka administration, she continued to serve the city as the Acting Sustainability Director. With a background in social justice, economic development and farmers, she developed polices and programs to increase food security for the resident of Newark. Before joining the City of Newark, Elizabeth managed a $7.3 million ARRA Pathways Out of Poverty program for Goodwill Industry International in six U.S. cities.
 
Siri Russell, Director, Office of Equity and Inclusion (OEI), Albemarle County, Virginia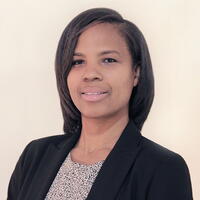 Siri Russell is the inaugural director of Albemarle County's Office of Equity and Inclusion (OEI) where she leads efforts to promote equity centered program and service delivery. Russell has a masters in Community and Economic Development, has served as a lecturer in the Urban + Environmental Planning Department at UVA and as a board member of multiple nonprofit organizations. Her work in equity and inclusion has been guided by the wisdom and insight of countless community partners, advocates, and change-makers.
 

Aleea Slappy-Wilson, Diversity, Equity, and Inclusion Officer, Norfolk, Virginia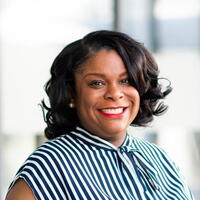 Aleea Slappy Wilson is Norfolk's first Diversity, Equity and Inclusion Officer. In this role she is driving the City Of Norfolk's efforts to be a community where everyone feels welcomed, included and equipped for success. Aleea leads an interdepartmental team to advance equity in Norfolk through institutional strategies and external programming and services. Her current role is complemented by her previous work as a Senior Business Development Manager in Economic Development where she drove Norfolk's efforts to support the start and growth of minority and women owned small businesses. In 2017 she created the Women's Power Series, designed to celebrate the entrepreneurial spirit of women in Norfolk. Aleea is a recipient of the 2020 Woman of Distinction award from the Hampton Roads YWCA. She is a 2018 graduate of LEAD Hampton Roads and serves on the board of directors for the Park Place School and tHRive, The Hampton Roads Chamber young professional group. Aleea earned her undergraduate degree from Hampton University and her Master's degree from Eastern University.
 
Phillip Smith-Hanes, County Administrator, Saline, Kansas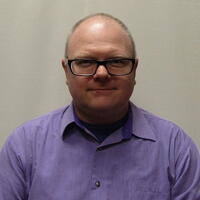 A native Kansan and a graduate of three Kansas universities, Phil Smith-Hanes started his local government career with the League of Kansas Municipalities and Sedgwick County before spending a decade and a half on the West Coast, where he served as County Administrative Officer for Humboldt County, California, for six years. From March of 2016 through November of 2019, he served as County Administrator of Ellis County, Kansas. Since December 2019, he has been serving Saline County, Kansas, in the same capacity.  A lover of acronyms, Phil is an ICMA-CM as well as a member of NACA, KACM, and ELGL in addition to being a KUCIMAT, a graduate of SEI at UVA, and a former presenter at the TLG conference. Phil has written on LGBT issues (including in PM) and is a proponent of the HPO model of OD. 
---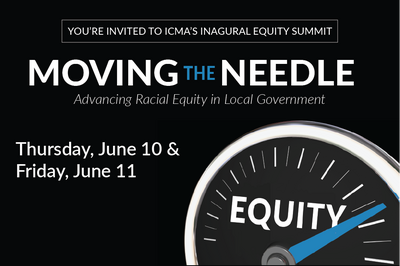 ICMA's virtual Equity Summit, Moving the Needle: Advancing Racial Equity in Local Government, is a gathering of Diversity, Equity, and Inclusion Officers (and those doing the work without the title) as well as other local government professionals interested in ideas and institutions to deepen strategies, shape actions, and create solutions.   
This event will give participants the opportunity to create and maintain relationships with like-minded professionals, as well as foster these relationships in a virtual environment.  
Attendees can expect engaging conversations and actionable solutions in this two-day event that will take deep dives on everything equity from accountability to zip codes.