ICMA is the premier association of professional local government leaders building sustainable communities to improve lives worldwide. ICMA's services and resources provide a global context for over 400 members outside the United States representing over 30 countries. ICMA membership can affordably extend your professional network and your viewpoint internationally. 
Join us today!

"Why ICMA? It's an international world; international thinking is part of our job today. I belong to ICMA because it is the predominant local government organization in the world supported by an engaged membership and excellent administration. It is a great gathering place for city managers interested in lifelong learning and building our profession."
- Simon Farbrother, Alberta, Canada 
---

For many years, CAMA and ICMA have partnered to offer their members exceptional resources and networking opportunities.  ICMA has a wealth of information and a network that is relevant to Canadian city managers. For many Canadian local government professionals, ICMA membership provides an important and affordable complement to their participation with CAMA. Over 230 CAMA members are also ICMA members. Join now!
"ICMA offers significant strategic value to Canadian CAOs and City Managers as a companion to our world class CAMA organization. The CAMA mission statement is to champion excellence in municipal administration through professional development, networking, and advocacy. There is a natural collaboration between CAMA and ICMA that has a mission to create excellence in local government. CAMA provides our members with a Canadian specific agenda tailored to our governance framework but augments this with rich content from ICMA to enable problem-solving, wayfinding and innovations from around the globe that we can use for our own community challenges."
- Tim Anderson, P.Eng., Chief Administrative Officer, Waterloo, Ontario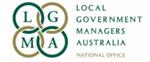 LGPA and ICMA have partnered to offer their members in Australia exceptional resources and networking opportunities. With your LGPA National Council Membership, you receive a voting membership in ICMA. Join now!
---
ICMA offers a reduced dues rate of US$105 to SOLACE members in the United Kingdom.  Join now!
"Being an international member of ICMA has greatly improved my grasp of professional management issues. Seeing how colleagues in the U.S. and other countries work to improve community outcomes in their localities is a healthy corrective for me to devise local solutions to local problems and challenges.  In this way, internationalism is a counterbalance to the inevitable pressures for parochialism - even in London!"
- Barry J. Quirk, Chief Executive, London Borough of Lewisham 
---
Other International Activities
To serve as a catalyst for fostering networks and exchanging information and best practices among local governments worldwide, ICMA's international presence also comprises: