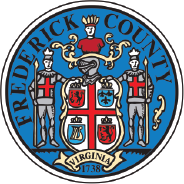 Chief Equity and Inclusion Officer
County of Frederick, MD
Frederick County, Maryland
Frederick, MD
Chief Equity and Inclusion Officer
Annual salary: $101,791 to $150,000
Application deadline: Friday, December 15, 2023.
Frederick County is seeking an action-minded, collaborative professional to serve as its Chief Equity and Inclusion Officer. If you want to serve the public, be a voice for change, directly impact a growing and increasingly diverse community, are looking to make a difference in your community and want to live in a thriving area with outstanding cultural and outdoor activities, this is the position for you.
The Chief Equity and Inclusion Officer will manage Frederick County's overall DEIB strategy through hands-on education, analysis, and action. This includes driving the DEIB workforce plan, overseeing the Human Relations Department, supporting four volunteer-led commissions, leading engagement initiatives, collecting data and feedback, and facilitating tangible changes in policy and practice to support inclusion in the workplace and community.
The ideal candidate will have a Bachelor's Degree in Business or Public Administration, Sociology, Education, Ethnic Studies, Communication, Social Work, Public Health, Political Science, or a closely related field. The ideal candidate should have a minimum of 7 years of work experience in community, educational, or social justice programs which focus, in part, on public programs to eliminate structural bias, of which at least 2 years must be in a managerial, supervisory, or program administration capacity.
To view additional qualifications and submit your resume (reflecting years and months of employment including beginning/ending dates), cover letter, and a list of six work-related references (two supervisors, two direct reports, and two colleagues) please go to: https://www.governmentjobs.com/careers/frederickmd/jobs/4271684/chief-e…
For more information contact:
David Niemeyer
CPS HR Consulting
(916) 471-3366
Frederick County, Maryland website: https://frederickcountymd.gov
Frederick County, Maryland is an equal opportunity employer.